| Etch Depth Measurement |
(Sale Unit SU75-01)


CONDITION
A Mitutoyo Depth Gage is employed for measuring wafer etch depths. This is a part of the test equipment of a MEMS Research Lab.
The Gage is mounted on polished flat granite block.
Granite Block Model 785
Mitutoyo Gage Model 485
Accuracy within 1 micron
Battery Powered Digital Read Out

Perfect for a startup or university.

It is available for inspection by appointments
Pricing negotiable. Make Offers.
EQUIPMENT PHOTOS
Entire Gage on the Block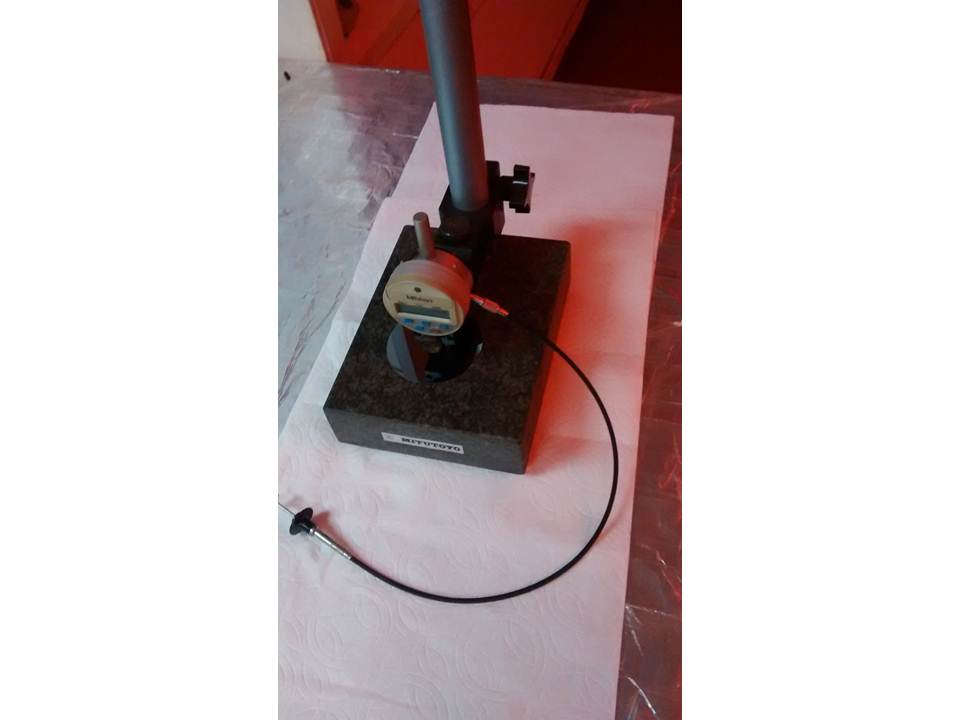 Front View 1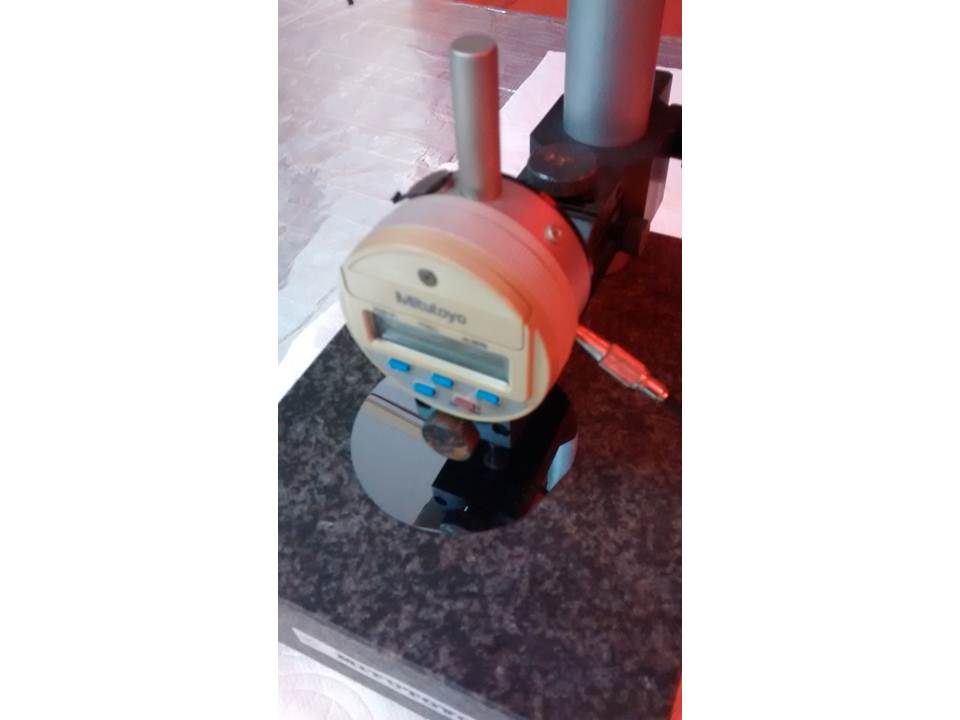 Front View 2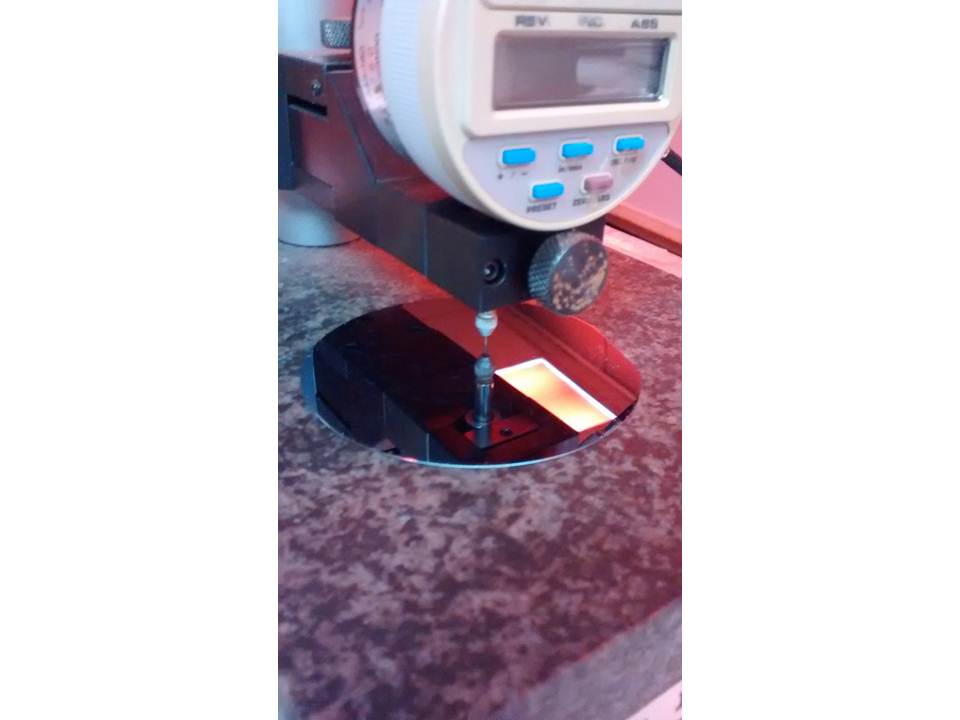 Front View 3