| Four Dimensions' Four Point Probe Model 280 |
(Sale Unit SU72-10)


CONDITION
This is one of the Desktop processing equipment of a MEMS Research Lab. It is in excellent condition.
Description
The Four Dimensions' Four Point Probe systems measure the sheet resistance / resistivity / thickness of a wide range of materials. It employs a long established technique to measure the average resistance of a thin layer or sheet by passing current through the outside two points of the probe; and measuring the voltage across the inside two points. It can be configured to measure the pn junction leakage.
Instruction Manual is includ.
Perfect for a startup or university with technical skills to take some technical responsibility and save money over buying new.

It is available for inspection by appointments
Pricing negotiable. Make Offers.
EQUIPMENT PHOTOS
Front View Probe Cover ON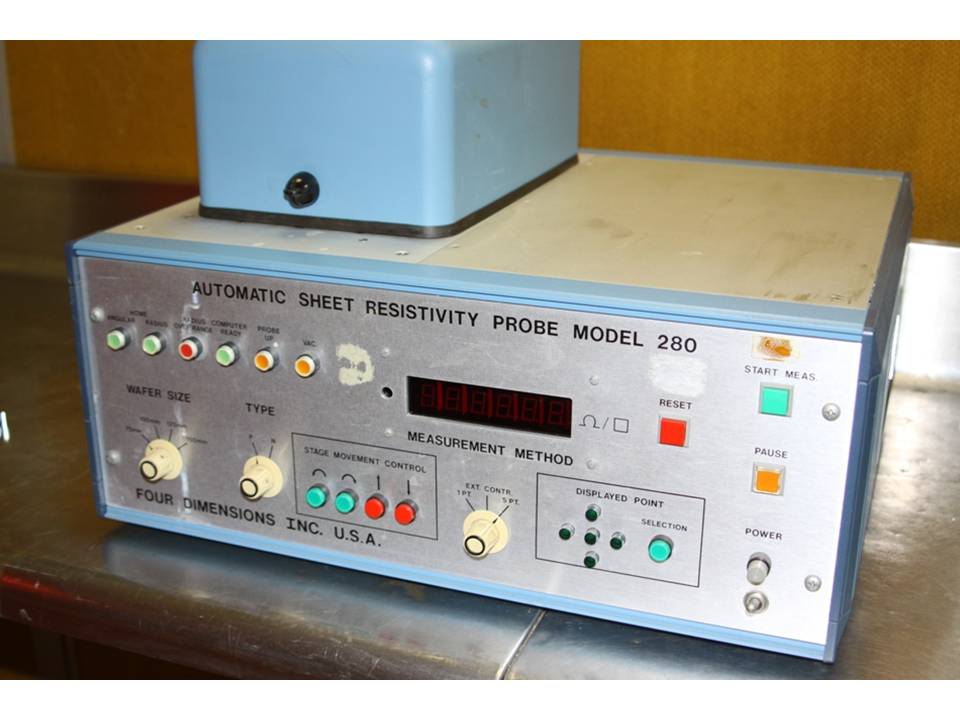 Front View Probe Cover Removed