| Anodic Bonding Manual Station (Glass/Si/Glass) |
(Sale Unit SU72-08)


CONDITION
This is an in-house assembled wafer bonding equipment for bonding a stack of Pyrx:Silicon:Pyrex wafers. This is a part of desktop equipment in a MEMS Research Lab. Specially machined Titanium electrodes are employed to hold the wafer stack in place. The elctrodes are electrically shorted to be at the same voltage. The corner-cut design of the electrodes allows a small part of the silicon to extend outside the flats in Pyrex wafers. The positive end of DC high voltage is connected to Silicon, and the negative end is connected to the electrodes (Pyrex).
Features
Power Requirement: 115 VAC, 50/60Hz
High Voltage HP 6522A Power Supply
Electrode Heating via a hot plate
Dead weight is applied for maintaining uniform Pressure between the wafers


Perfect for a startup or university with technical skills to take some technical responsibility and save money over buying new.

It is available for inspection by appointments
Pricing negotiable. Make Offers.
(Estimated Replacement Cost: $6,100)
EQUIPMENT PHOTOS
Bonding in Progress inside an Inert Gas Enclosure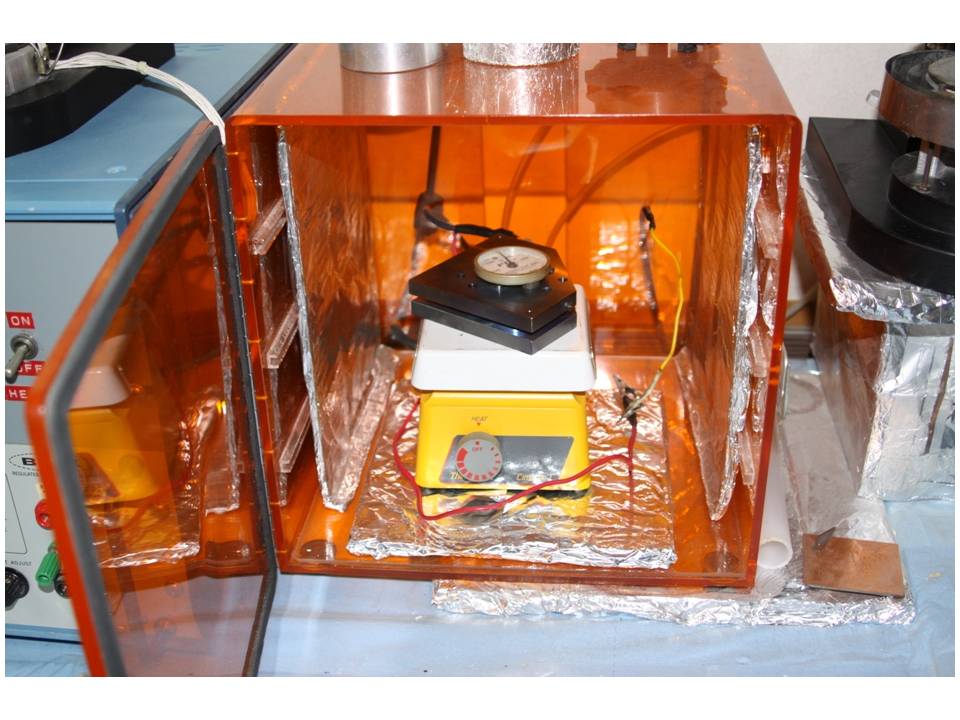 Titanium Electrodes (Wafer Stack is on the Right Side Electrode)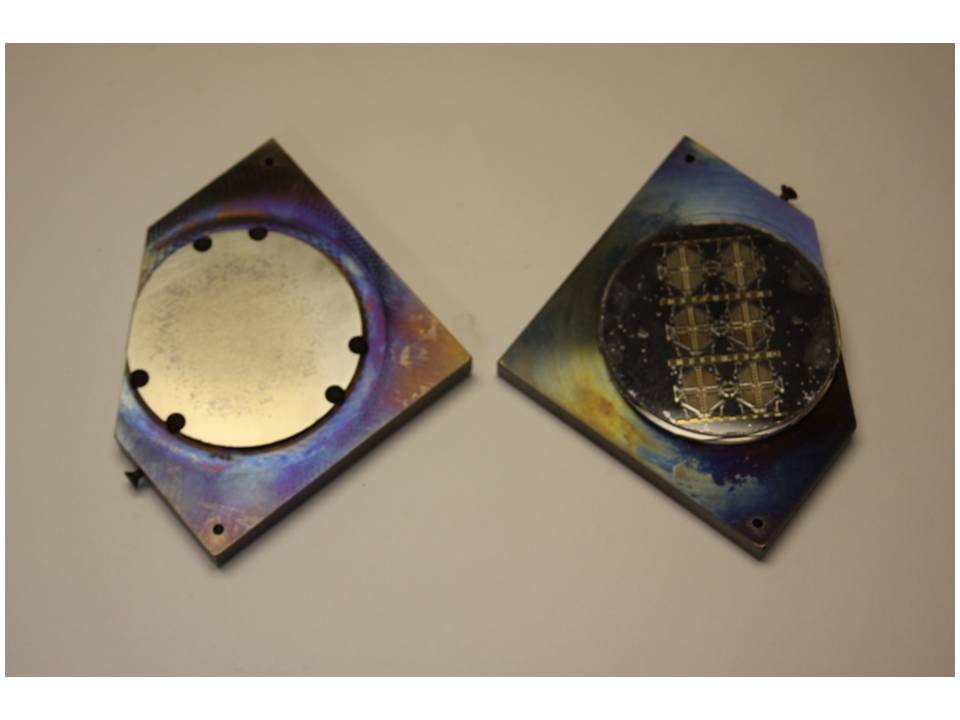 Electrical Interface with Electrode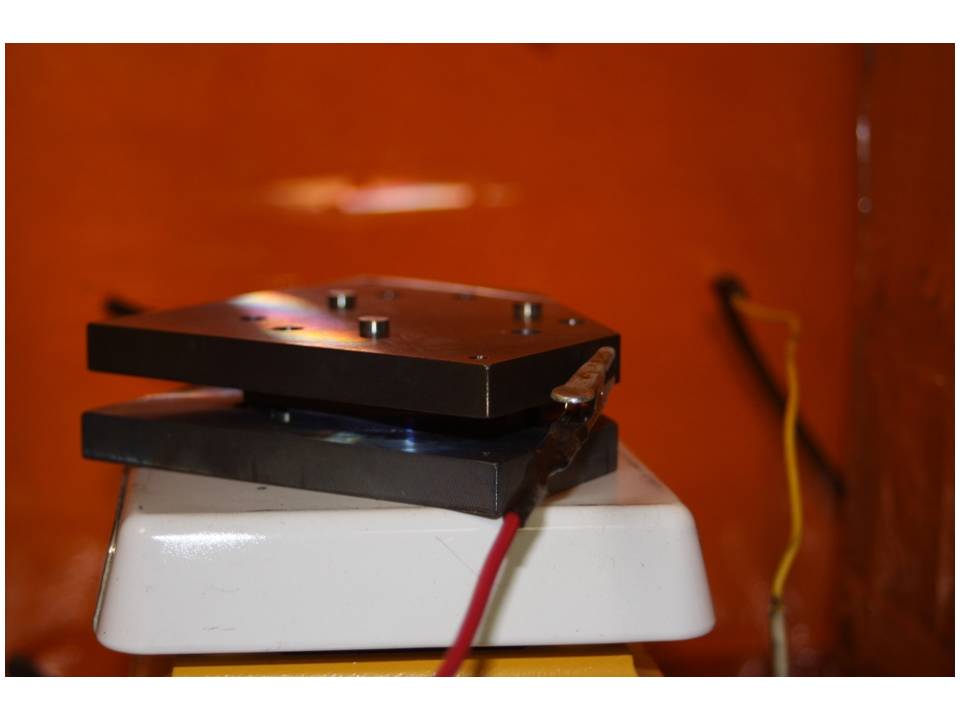 Dead Weight on Electrodes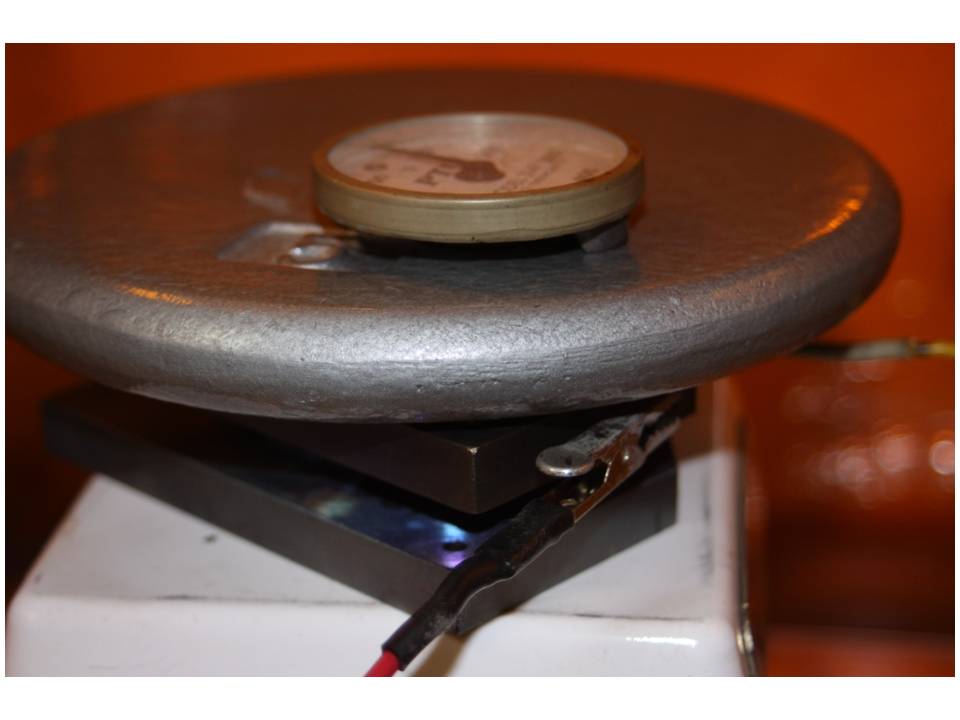 Electrical interface with Electrode and Silicon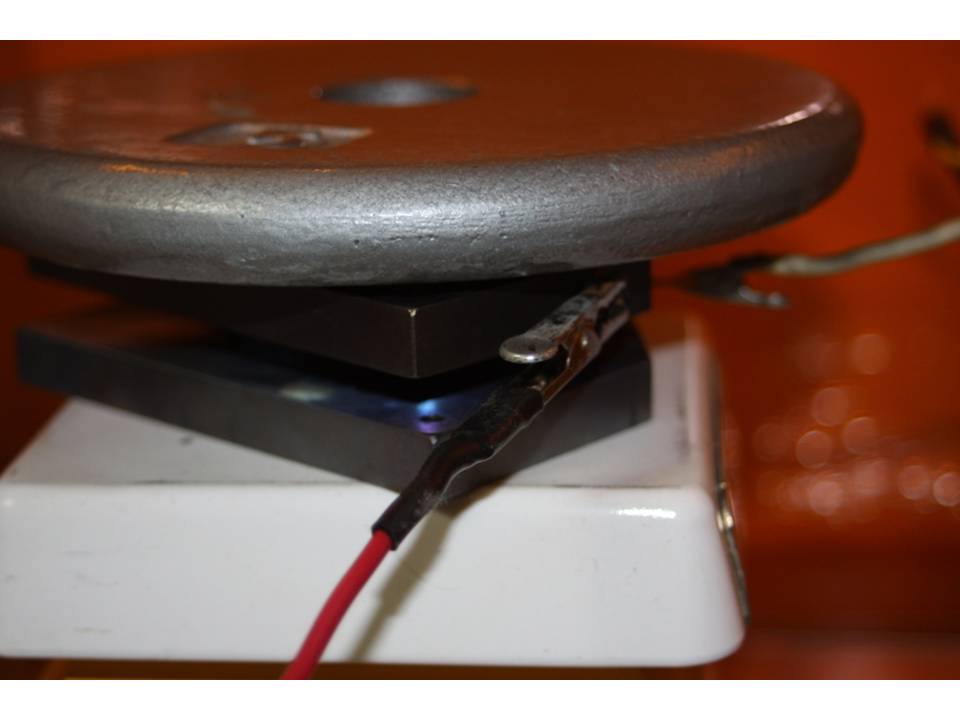 HP 6522A High Voltage P/S (0-2000 VDC, 0-100 mA)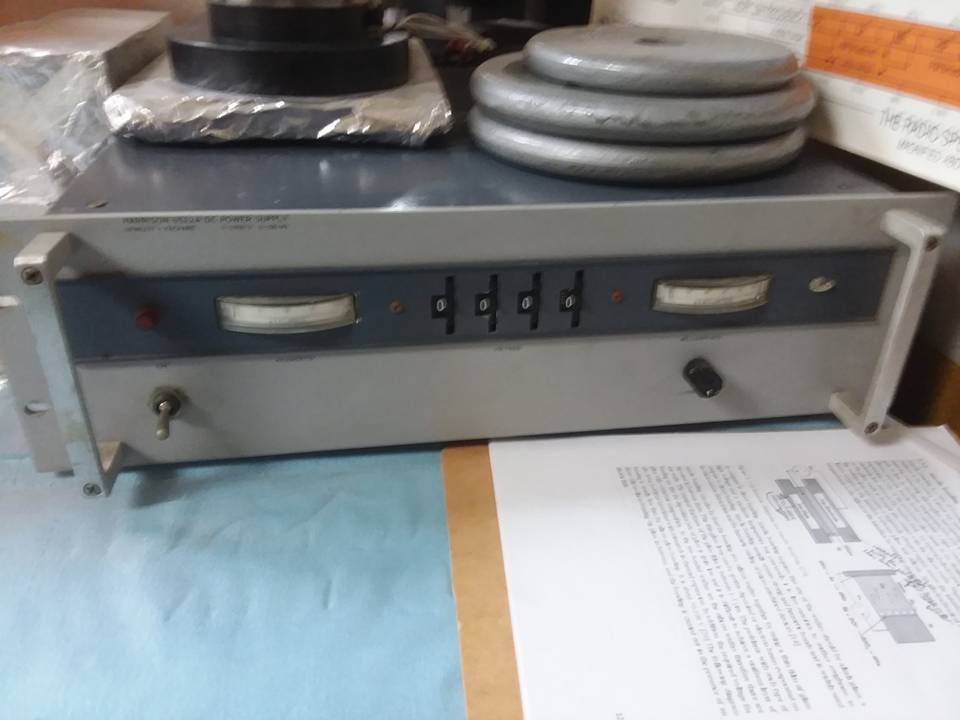 Power Supply Turned ON View 1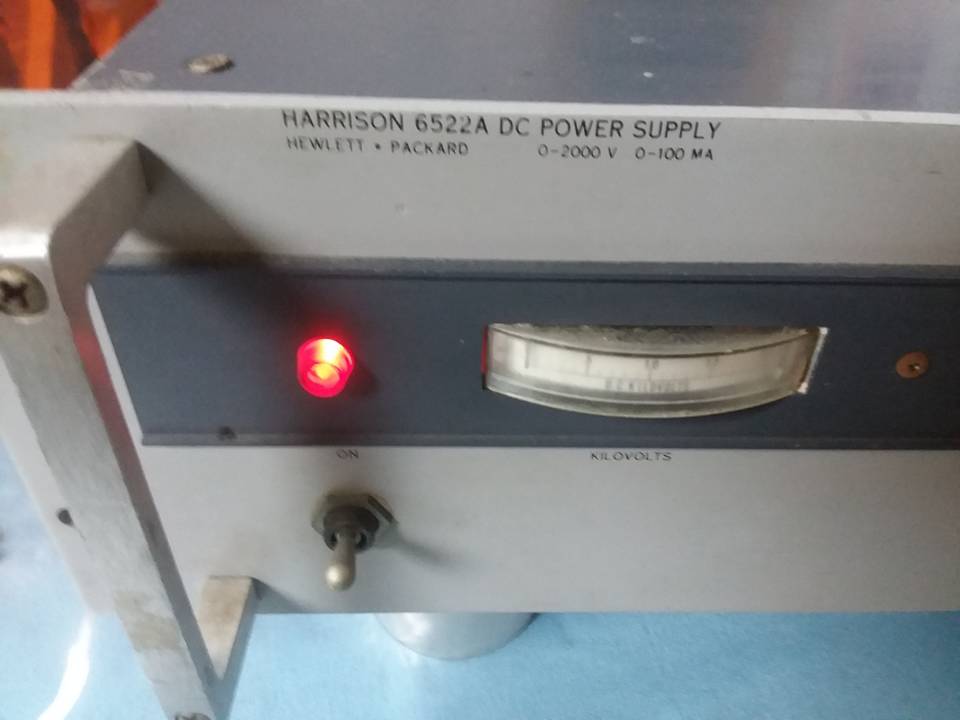 Power Supply Turned ON View 2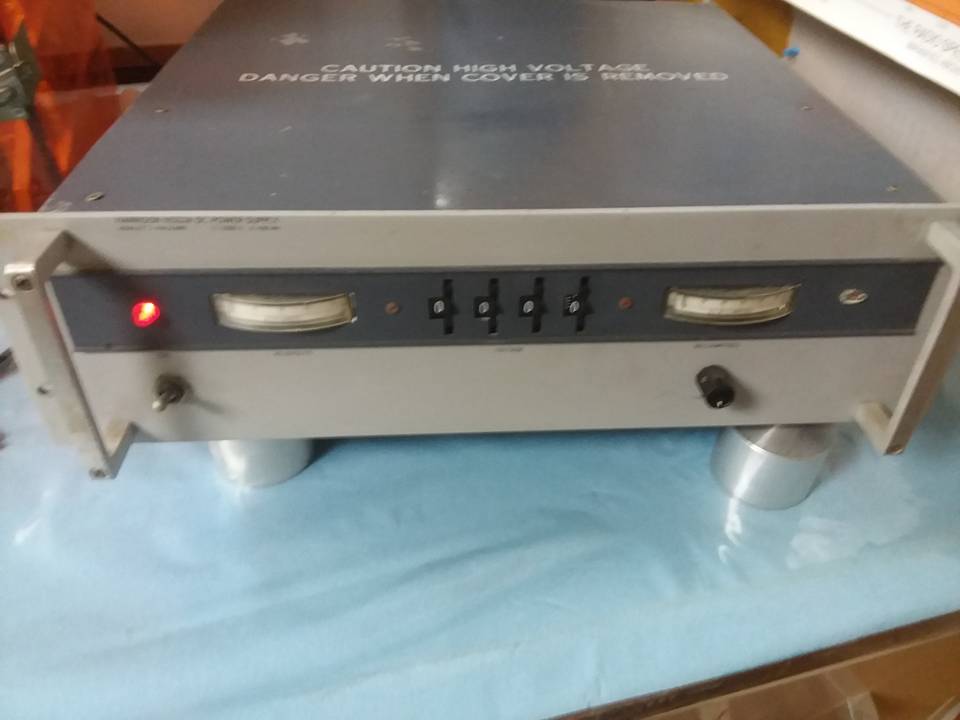 High Voltage Output Terminals on the Back of the P/S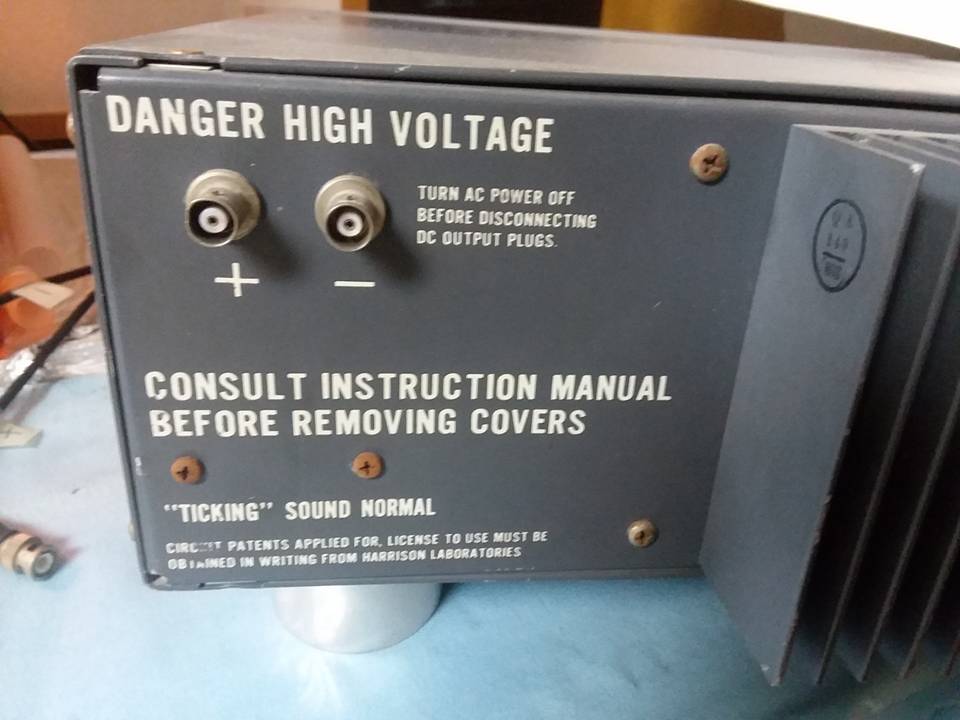 Manufacturer's Label on P/S