| Denton Vacuum Desk-1 Sputter Coater |
(Sale Unit SU72-01)


CONDITION
This is one of the Desktop processing equipment of a MEMS Research Lab. As a used equipment, it shows some blemishes due to frequent handling, otherwise it is fully operational.
Description
Denton Desk-1 is a cold sputter/etch unit. It is designed to deposit a conductive film on a substrate or sample, and also to provide some limited surface cleaning.
Instruction Manual is includ.
Perfect for a startup or university with technical skills to take some technical responsibility and save money over buying new.

Size and Weight
Dimensions: 21" X 21" X 15"
Weight: 50 lb
120 V, 50/60 Hz

It is available for inspection by appointments
Pricing negotiable. Make Offers.
EQUIPMENT PHOTOS
Front View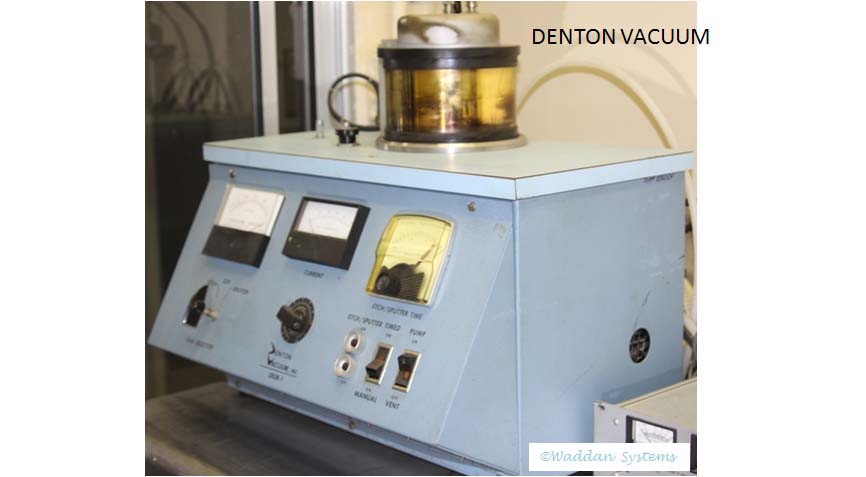 <