| Photoresist Adhesion Promtor Station |
(Sale Unit SU71-10)


DESCRIPTION
MEMS wafer processing requires step-covrage of photoresist as deep as 200 microns. These photoresists generally are ultra sensitive to moisture. To maintain good edge coverage, extra effort is required during photoresist coating of wafers. This simple station was built in-house. It includes a bubbler with HMDS, a tube to place the wafters after cleaning, a flow meter and various valves. Dry Nitrogen is passed through the bubbler and the tube as shown in photographs.
The Station is fully operational condition (No HMDS in bubbler for safety during transportation).
It is available for inspection by appointments
Pricing negotiable. Make Offers.
EQUIPMENT PHOTOS
The Adhesion Promotor with Dry Nitrogen Gas Bottle (Gas Bottle NOT included.)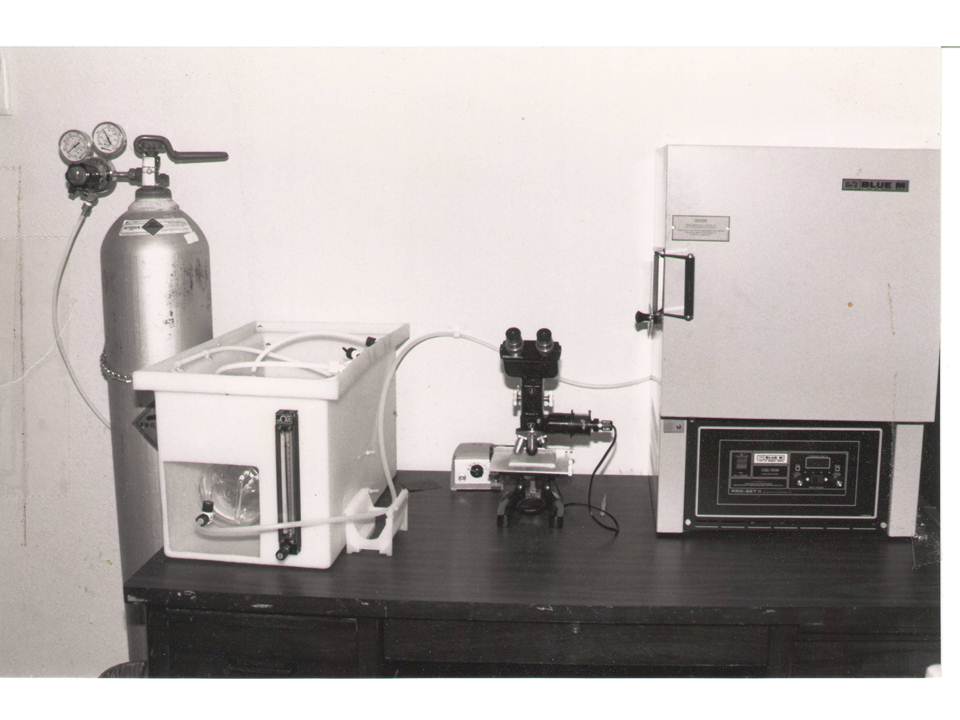 Front View from the Wafer Loading Side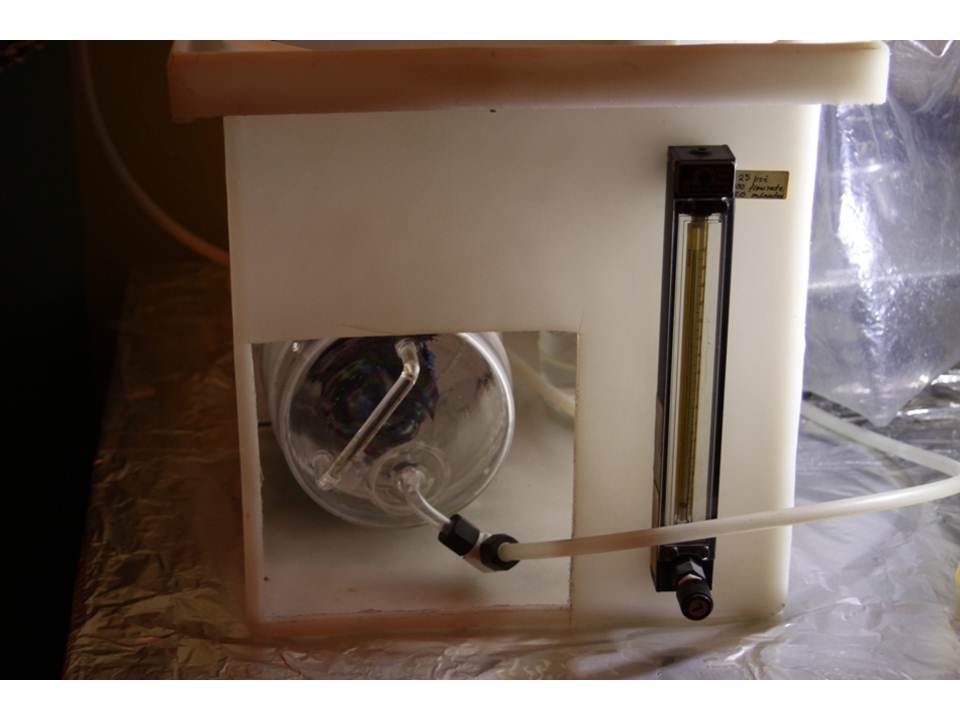 Top View 1 of Buubler and Tube with Box Lid Removed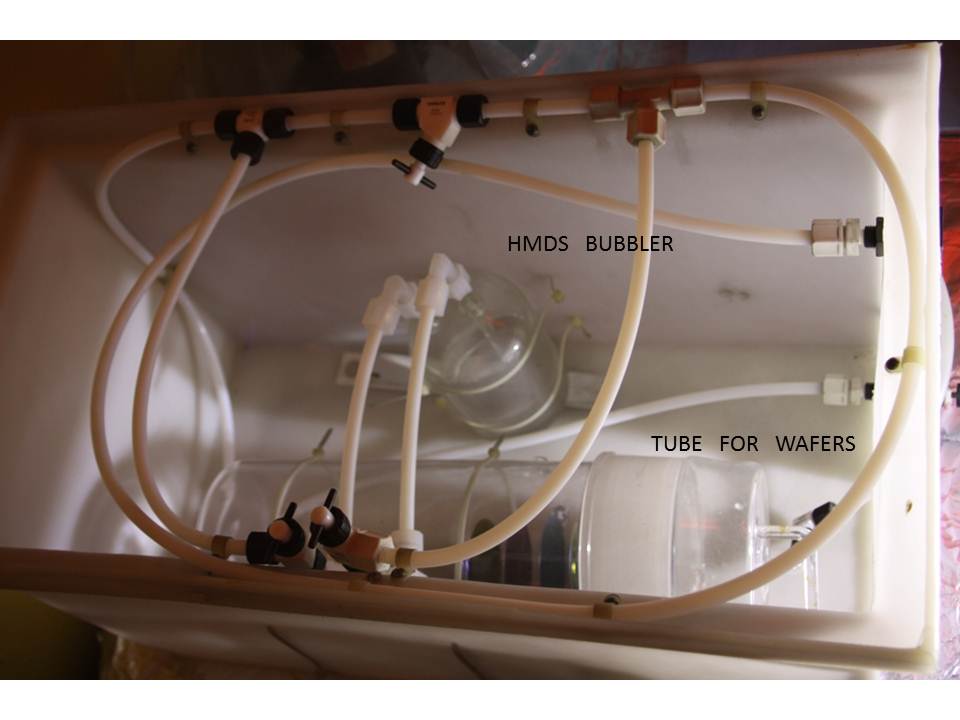 Top View 2 of Buubler and Tube