Fully Operational 3" (75mm) MEMS Wafer Fab for 1 Micron Geometries
(Sale Unit SU7800)
CONDITION
The Lab is well maintained, and contains fully operational and Efficient Wafer Fab Equipment with 1 micron tolerance for x-y geometries, and 10 nm tolerance for z-geometry.
It is well suited for MEMS, Nanotechnology, R&D Lab, University or Pilot Production (200 X 75mm wafers) Facilities.
All Individual Machines, Production, Test and Inspection Stations listed below are in FULLY OPERATIONAL CONDITION (All electrical wiring and water/gas plumbing schematics are included for easy and low-cost maintenance).
The Fab is available for inspection by appointments
Pricing negotiable. Make Offers.
EQUIPMENT EXAMPLES
Furnace Oxidation/Diffusion 2 Stack Black Mask Thermtec with Gas Handling Cabinet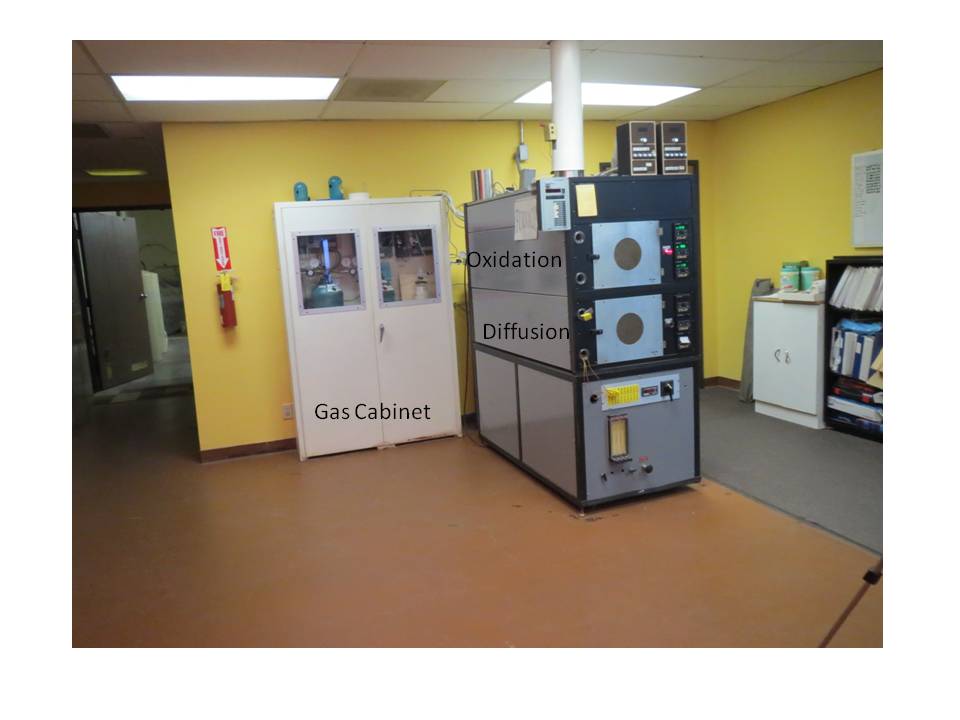 6 foot Semi Fab Wet Bench with ST-2600 Rinser/Dryer and SS Thermoelectric Cold Plate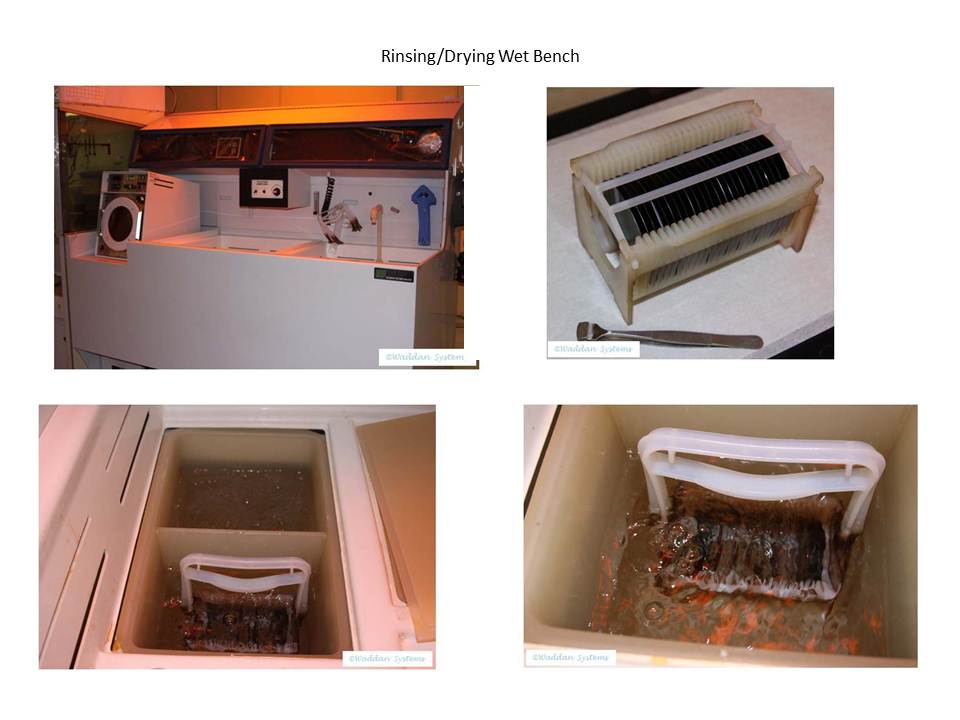 MASK FAB: HP DesignJets 750C Plus & 755CM, Transparency Back Lighting Board (46"X66"X36"), Pattern Transfer to 4"X4" Glass Plate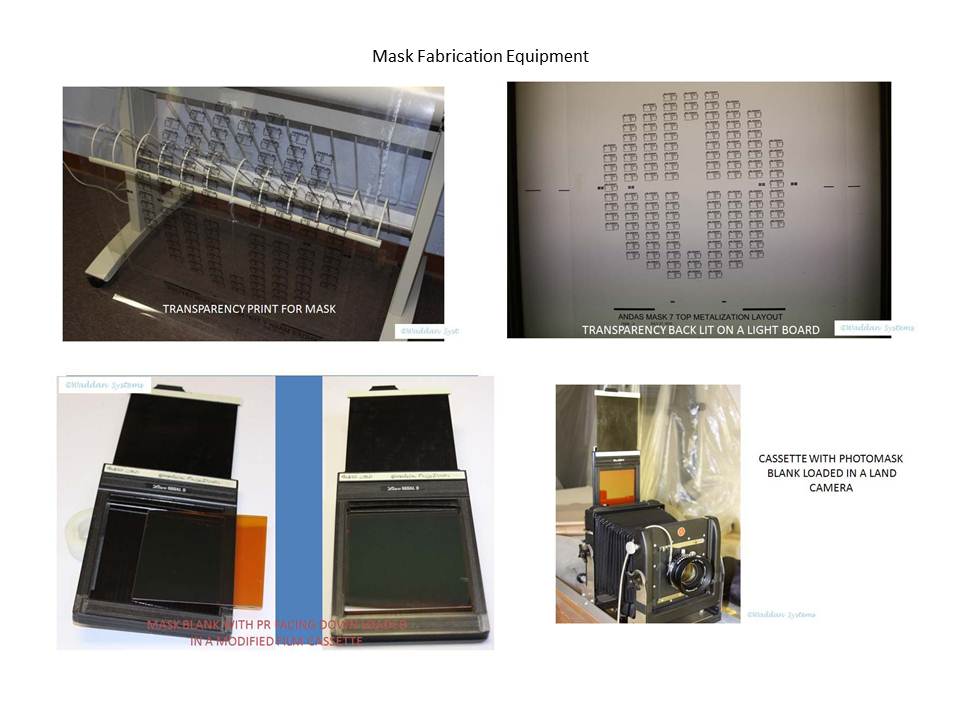 Photoresist Adhesion Promoter, Spin-on Coater Solitec Model 1111, Air Brush Photoresist Spraying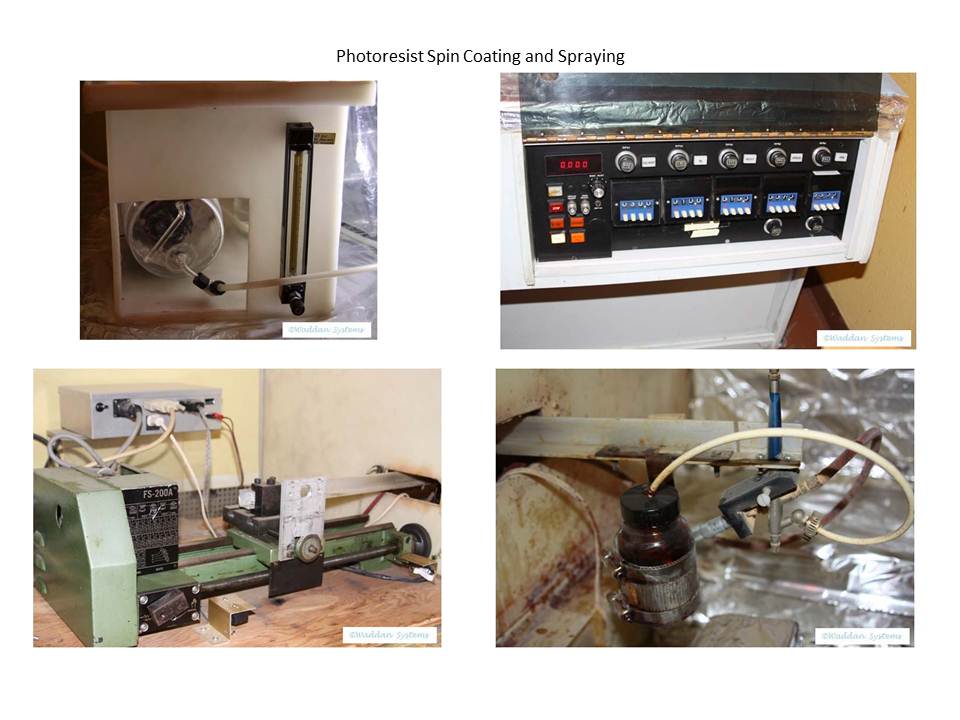 Customized Aligner Kasper 2001, 1 µm Res., (Single/Double sided & wafer-to-wafer alignments)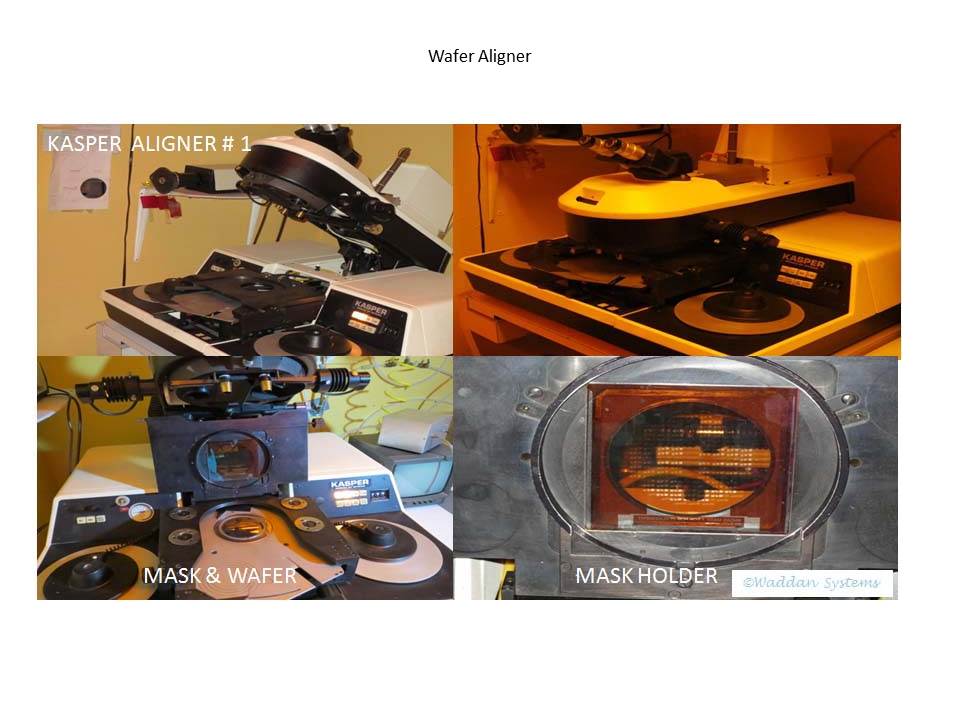 Denton Vacuum DV-502, Univex 350 (1998)/chiller, Tystar PVD 1000 with 2 Gas Cabinets and Tempress Pyrox Reactor Model 216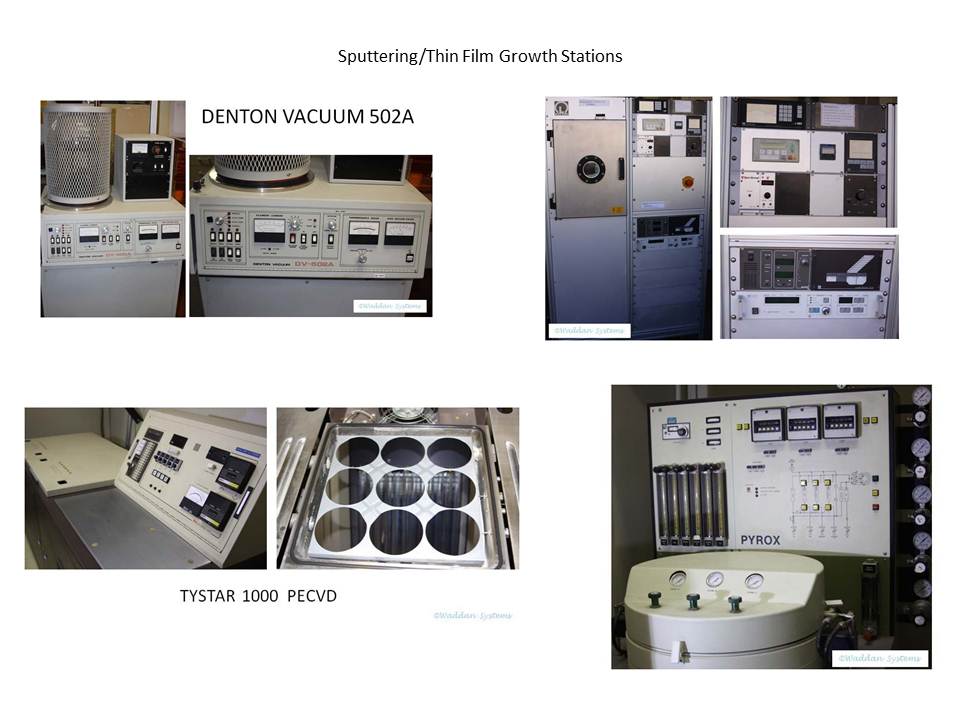 Four Point Probe Model 280, Tegal PLASMOD, Denton Desk-1, Anodic Bonding Stations (Glass/Si) and (Glass/Si/Glass)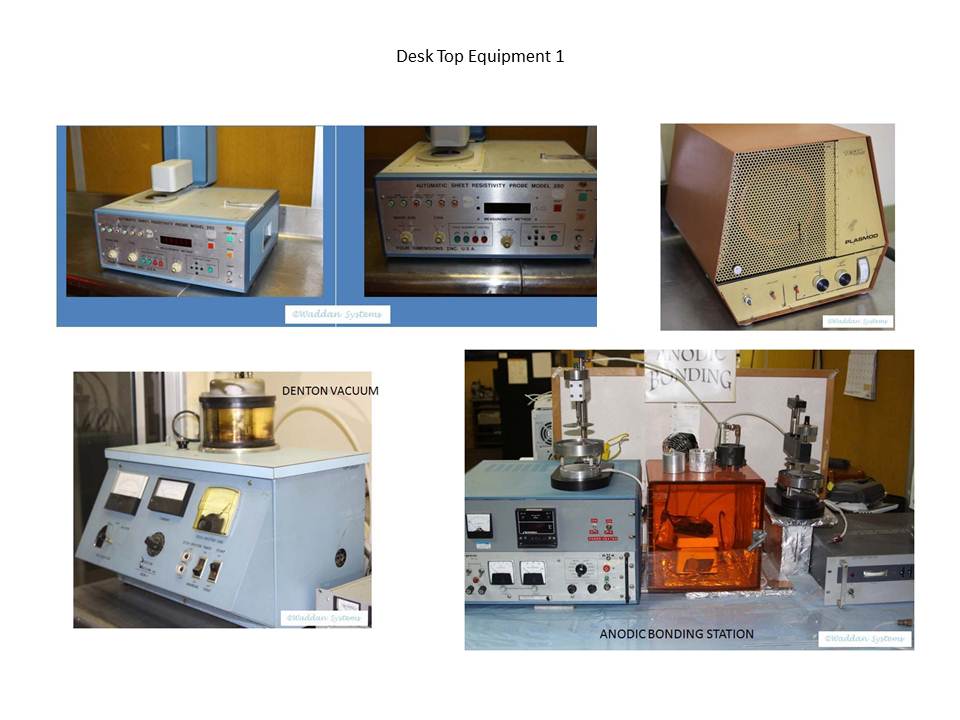 Hughes Ball & Wedge Wire Bonder, MECH-EL 709 Eutectic Die Bonder, Hydrogen Purifier Matheson 8363 and Teledyne Trace Oxygen Analyzer Model 316RA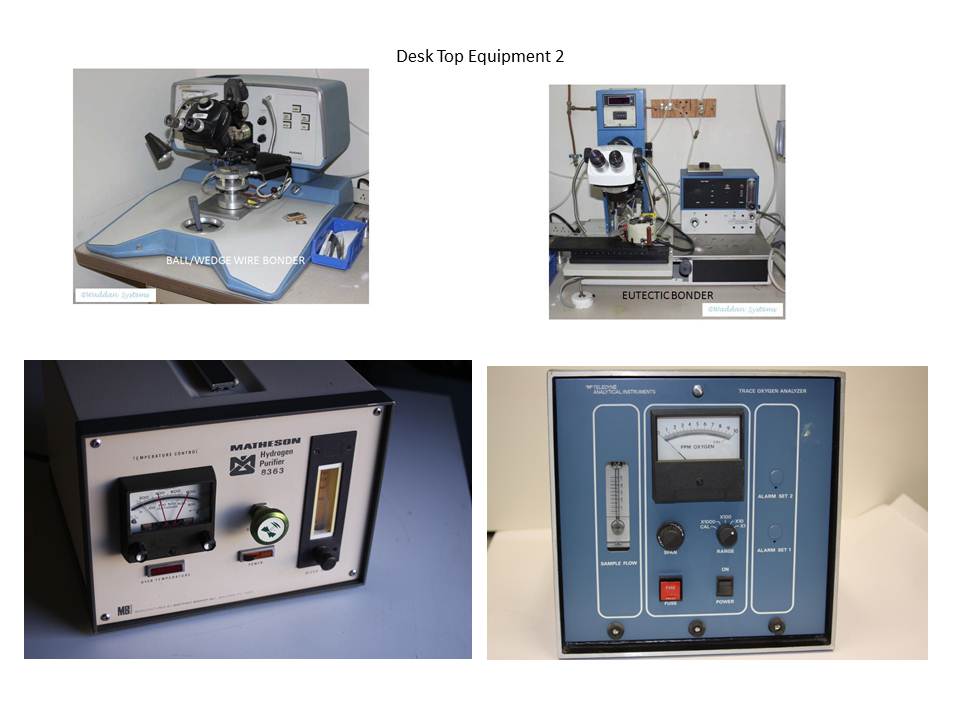 Two Lasers (for trimming/welding) with microscope, DI water cooled Lamp, Power Supplies and Chiller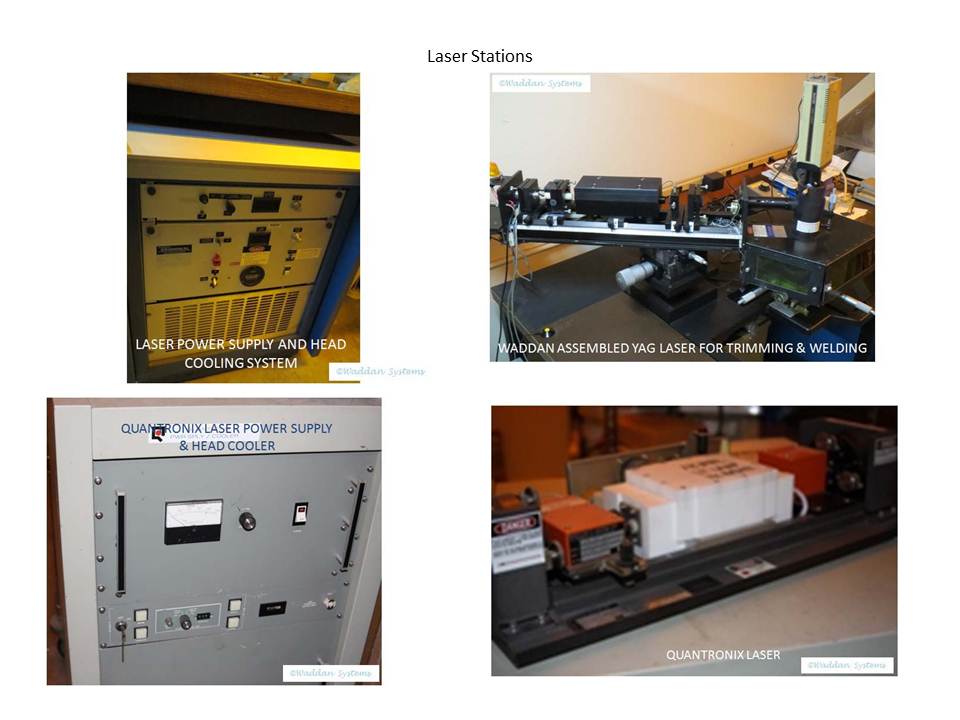 Two Wafer and Device Inspection Station with 400x microscope with xy stage, Three 6 foot Electronics Work Benches with Zoom Stereo Boom Microscope & Soldering Station, One 6 foot Fiber Optics Work Bench with Fiber Alignment Microscope, Laser P/S, Fiber Cleaver & Splicer, Tools
DI water production & circulation through point-of-use (0.2 µm filter, pump, 320 gallon tank); Waste water handling with automatic PH neutralization (6-9), disposal, continuous chart recording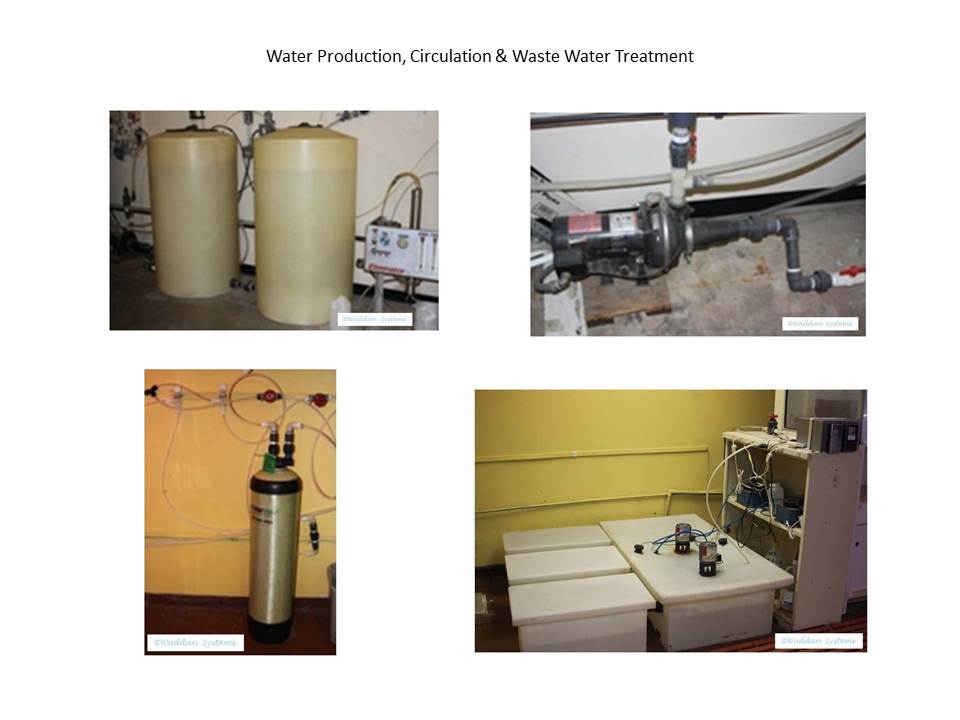 Lab Compressor Air (Filtered & Dried) Distribution System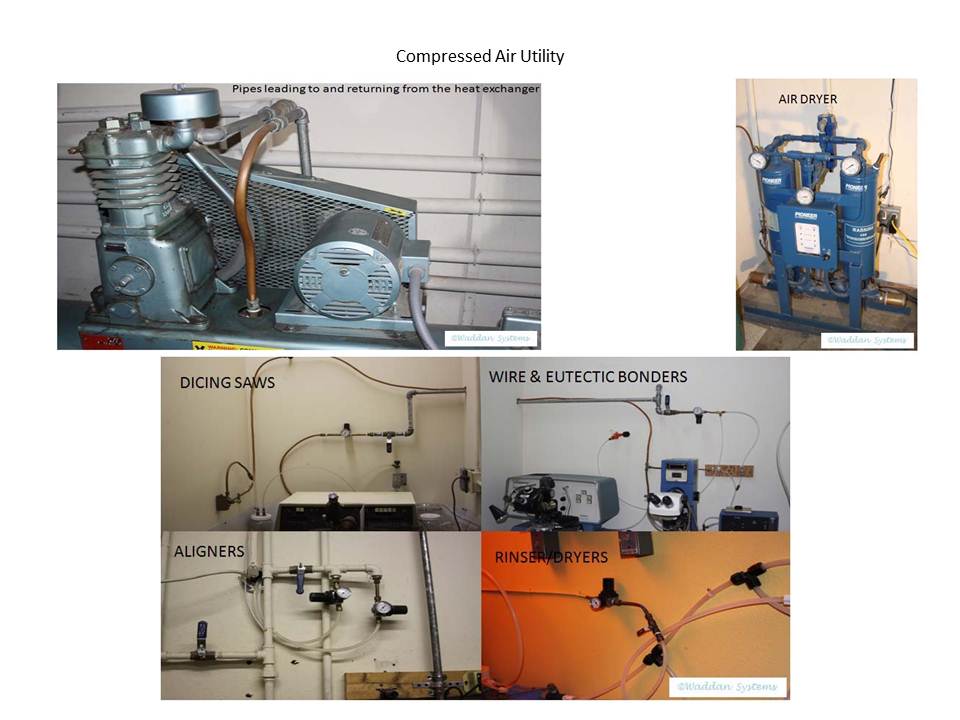 OTHER EQUIPMENT