| RF and Transponder Test Station |
(Sale Unit SU75-09)


CONDITION
This In-house assembled RF/Transponder Test Station is part of test equipment of a MEMS Research Lab. It consists of a PC, a spectrum analyzer, a Timing Mark generator, a variable pulse generator, a high frequency modulator etc.

Includes:
HP 8559A Spectrum Analyzer
0.8 to 2.4 GHz Signal Generator
HP 5245L Electronic Counter
Systron Donner P/S HRP 55-8; HRF 36-8
Pulse Generators
It is available for inspection by appointments
Pricing negotiable. Make Offers.
EQUIPMENT PHOTOS
The Test Station View 1
The Test Station View 2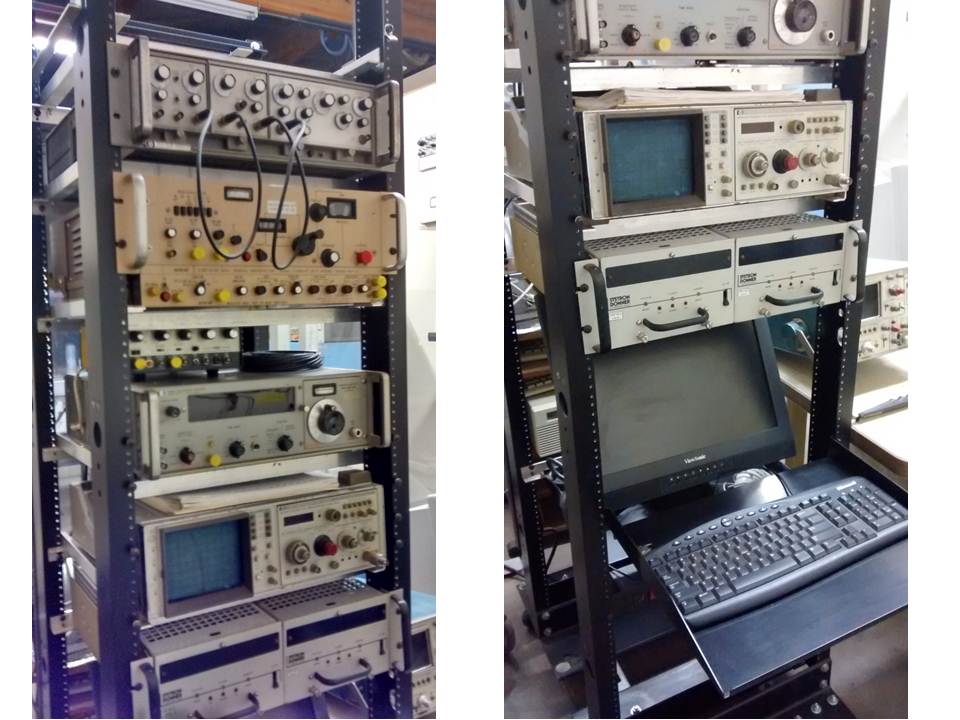 Modulator and Spectrum Analyzer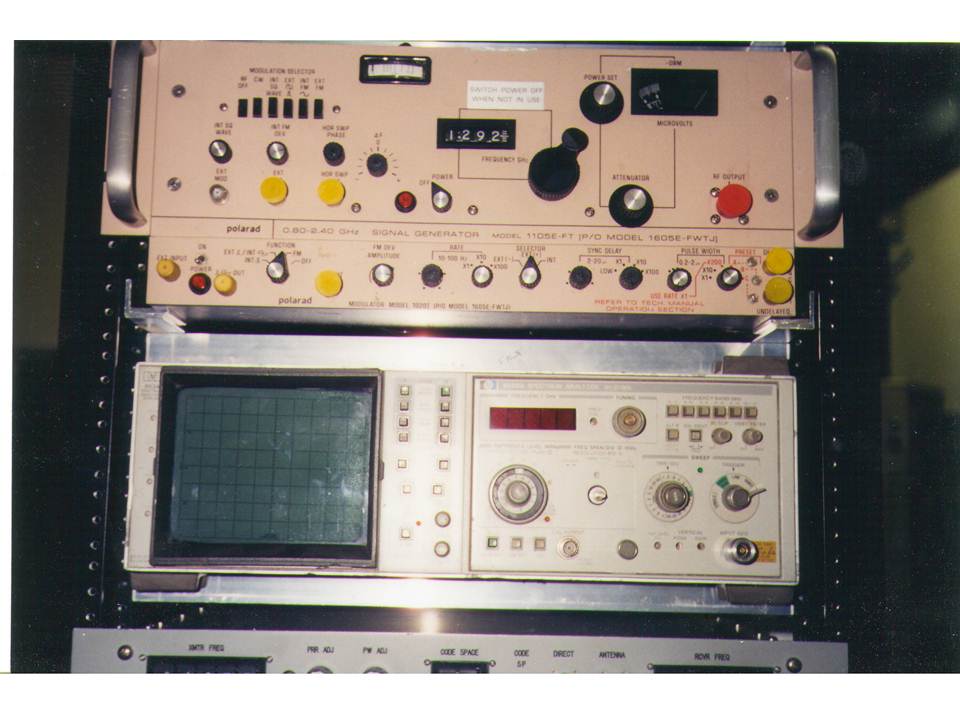 Spectrum Analyzer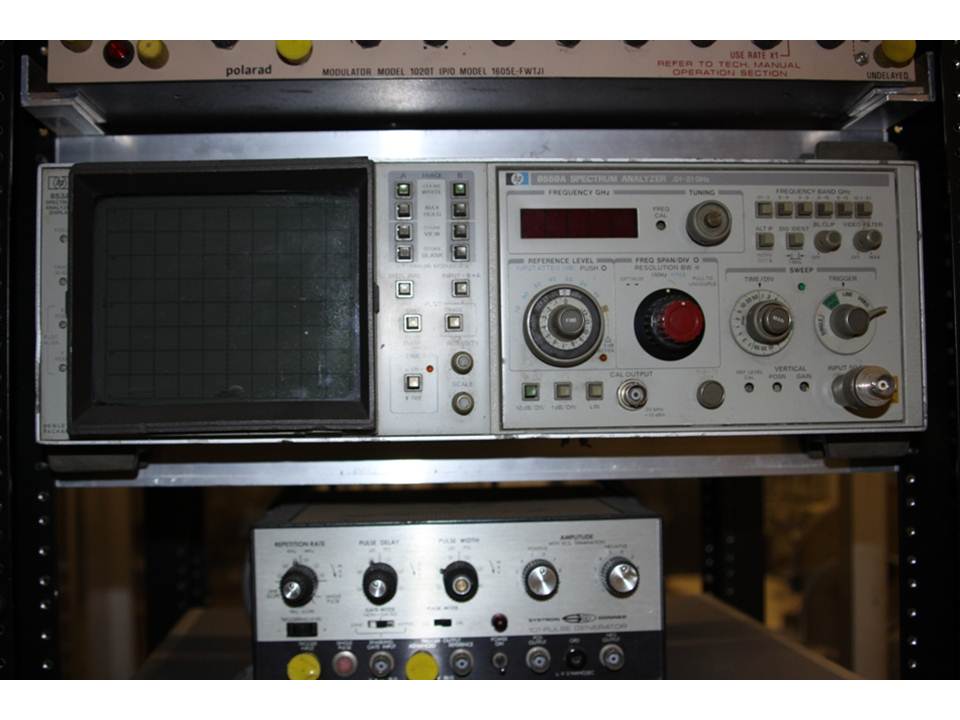 A PC