| SCORSBY Motion Kearfott Test Stand /w Manual Azimuth Control |
(Sale Unit SU75-06)


CONDITION
It is in excellent condition. The table has been used for testing of our inertial navigation systems and MEMS IMUs and silicon gyros. It has been under well maintained, tested and refurbished as needed. Excellent Physical & Working Condition. Functions fully as designed that you can rely on for years to come.
Features:
Switch for ON/OFF Power
Switch for Clockwise/Counter Clockwise operation
Option for Motorized Azimuth Control (Not Included)

Description:
The Model KT419217Scorsby Motion Test Table is designed to simulate 3 motions of flight: roll, pitch, and yaw. Originally
designed for shop, production, qualification testing, and exercising of gyroscopic aircraft instruments,
the Scorsby Table became a standard in the aircraft and missile industry. Currently, the table has been used in our IMU, INS
and MEMS inertial instrument test section. It can be used for motion sensing systems in a wide variety of industries. The table
has capacity to test payloads up to 100 pounds including the attachment fixture.
Weight: 80 lb
It is available for inspection by appointments
Pricing negotiable. Make Offers.
EQUIPMENT PHOTOS
Full View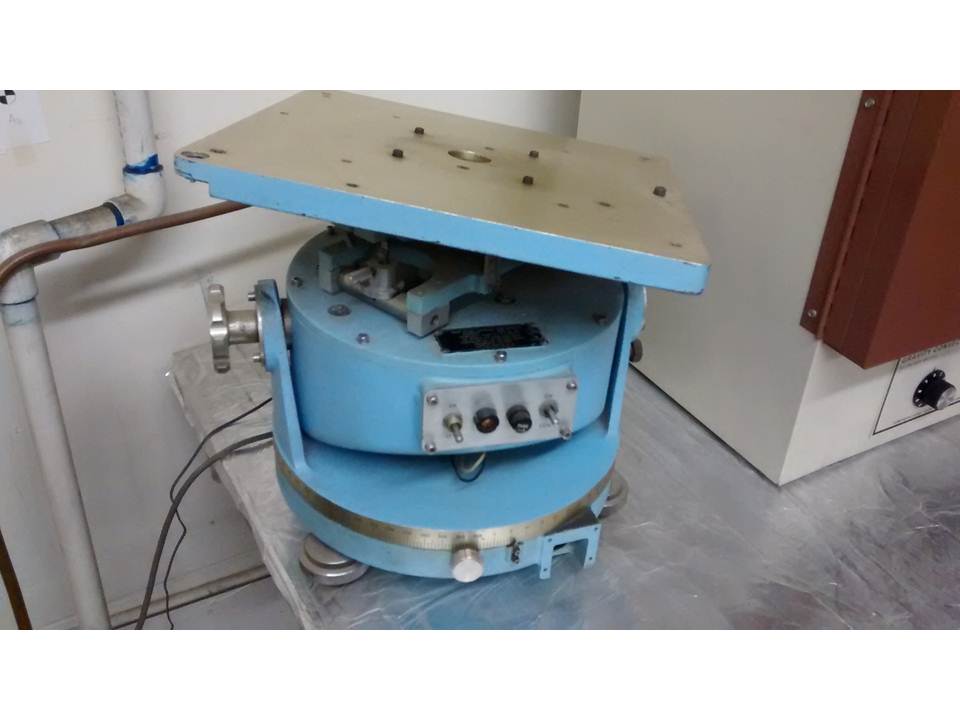 Close Up View of Switches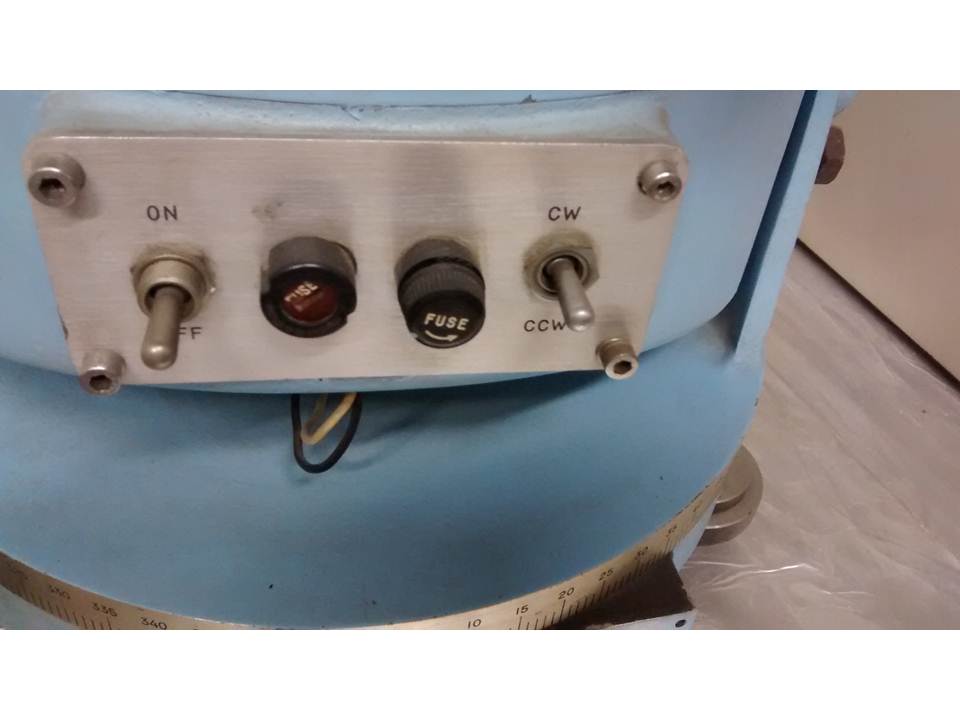 Azimuth Index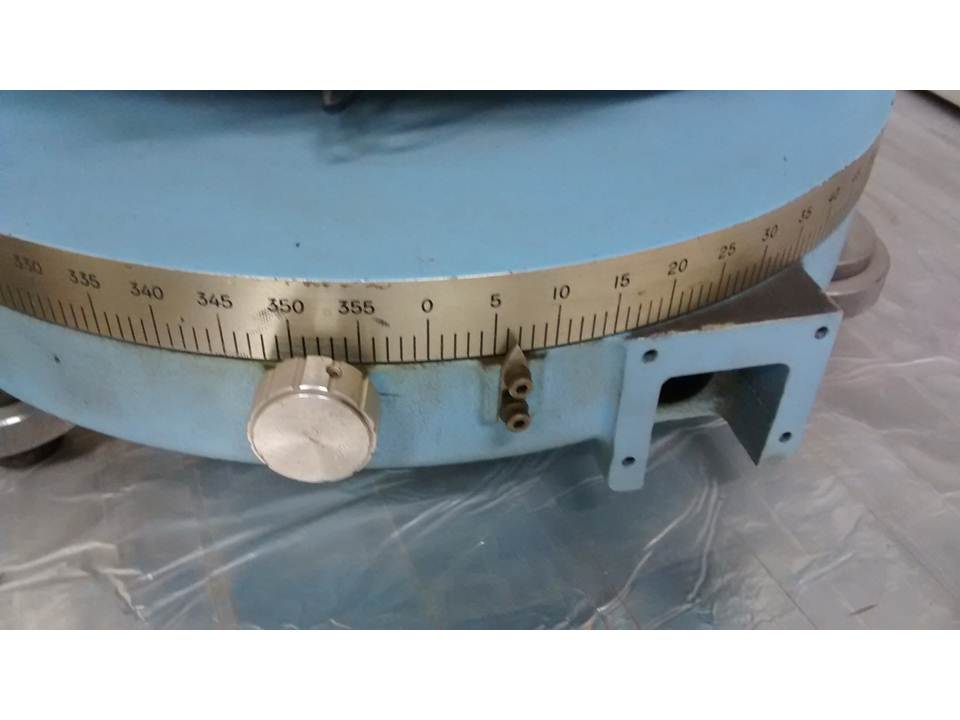 Manf. Label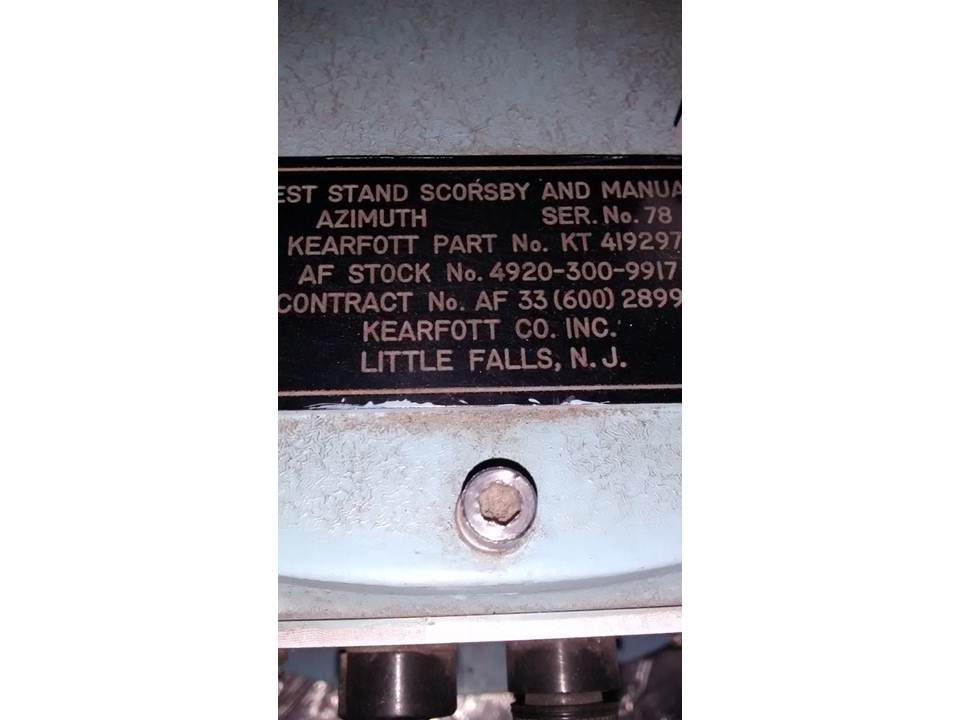 Label Close Up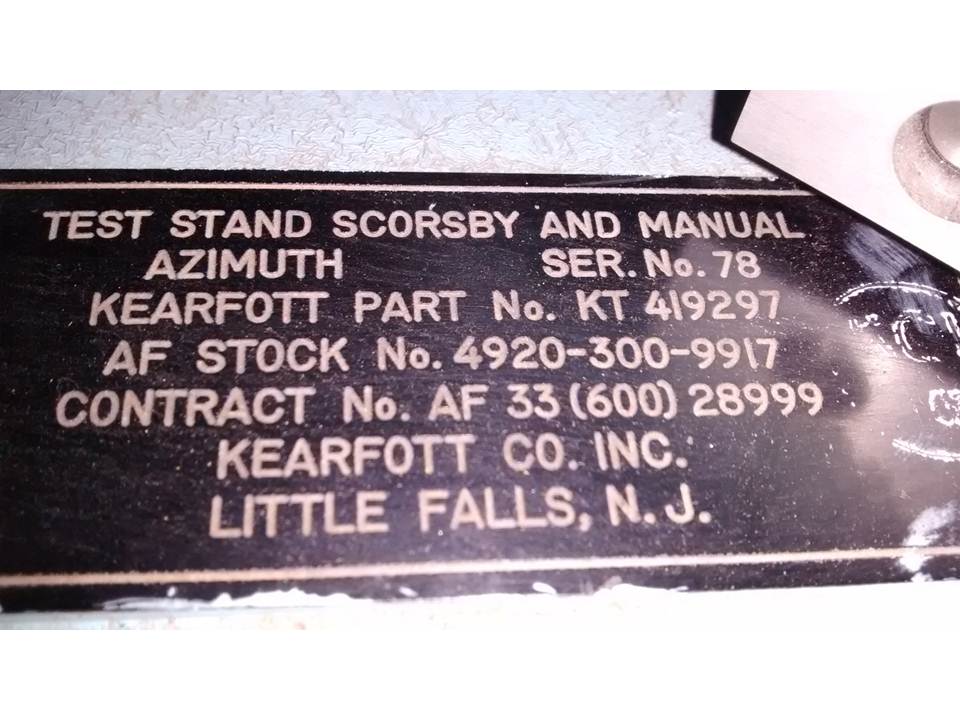 Full View from Side