| Two Axis Rate Table Gyro Testing Station |
(Sale Unit SU75-05)


CONDITION
This Rotational Rate Application Test Station is part of test equipment of a MEMS Research Lab. It consists of an Inland Control Model 813 (Sr. No. 26060) vertical axis rate table, and a dividing head with its rotational axis horizontal. Either a MEMS gyro chip under development, or an Inertial Measurement Unit (IMU) or an Inertial Navigation System (INS) is mounted on the face of the dividing head with a special mounting fixture (the gyro and accel triad devices experience equal rate inputs).
(Rate Table - Inland Control Series 800 Direct Drive Rate Table, 26 Slip Rings for Power, 37 Slip Rings Data, and 2 Slip Rings for Compressed Air (Hot or Cold, 1500psi & 2500psi)
A Contraves Model 402 Servo Controller is used for driving the Rate Table about the vrtical axis, and a PC is used for driving the dividing head mounted on the table along an axis in horizontal plane; and recording the gyro or the IMU or the INS output for modelling and calibration.
The test hardware is in well maintained, and is excellent condition.
It is available for inspection by appointments
Pricing negotiable. Make Offers.
EQUIPMENT PHOTOS
Rate Table View 1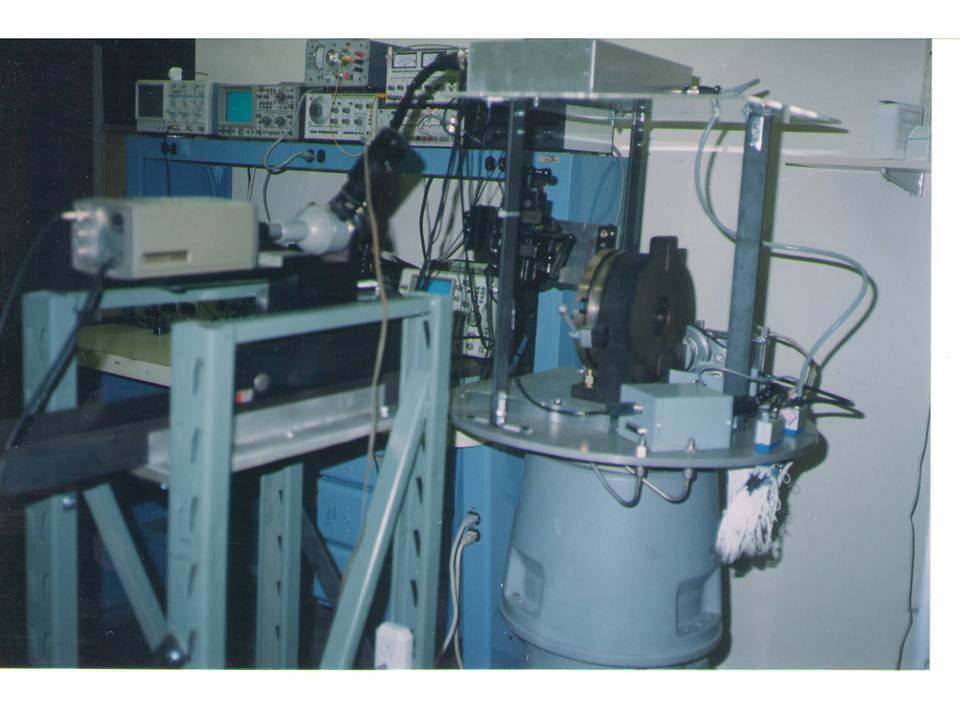 PC and Contraves Servo Controller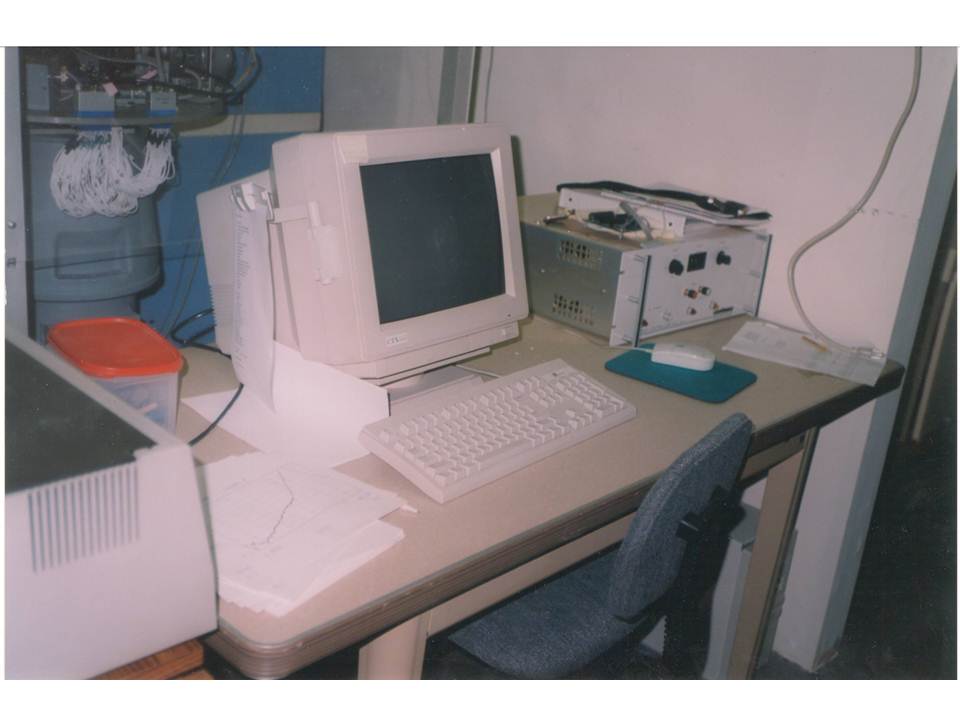 Rate Table View 2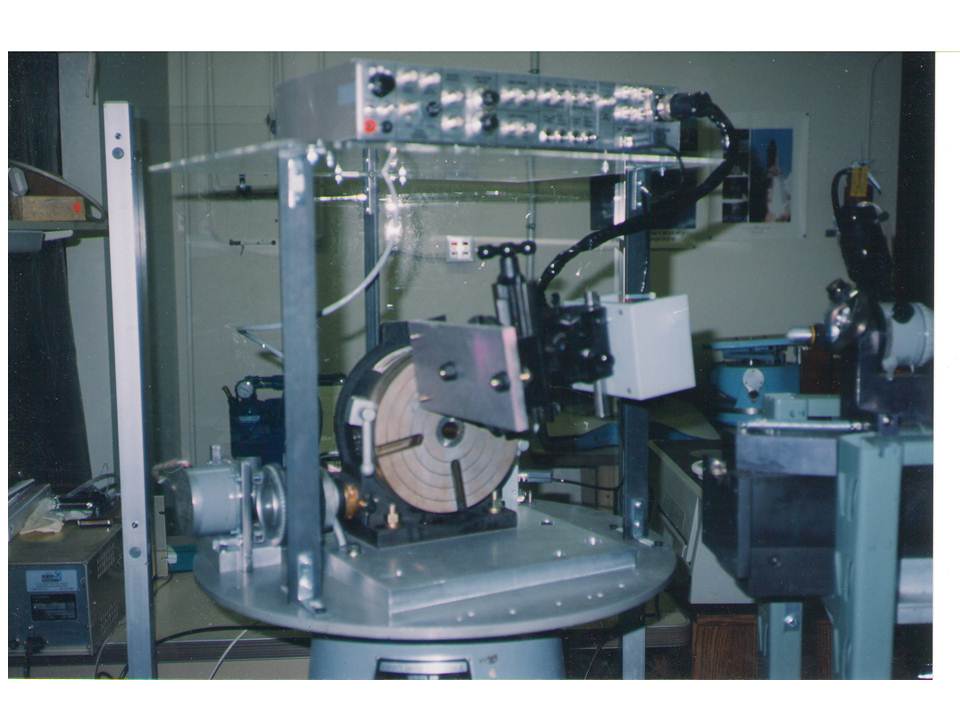 Rate Table View 3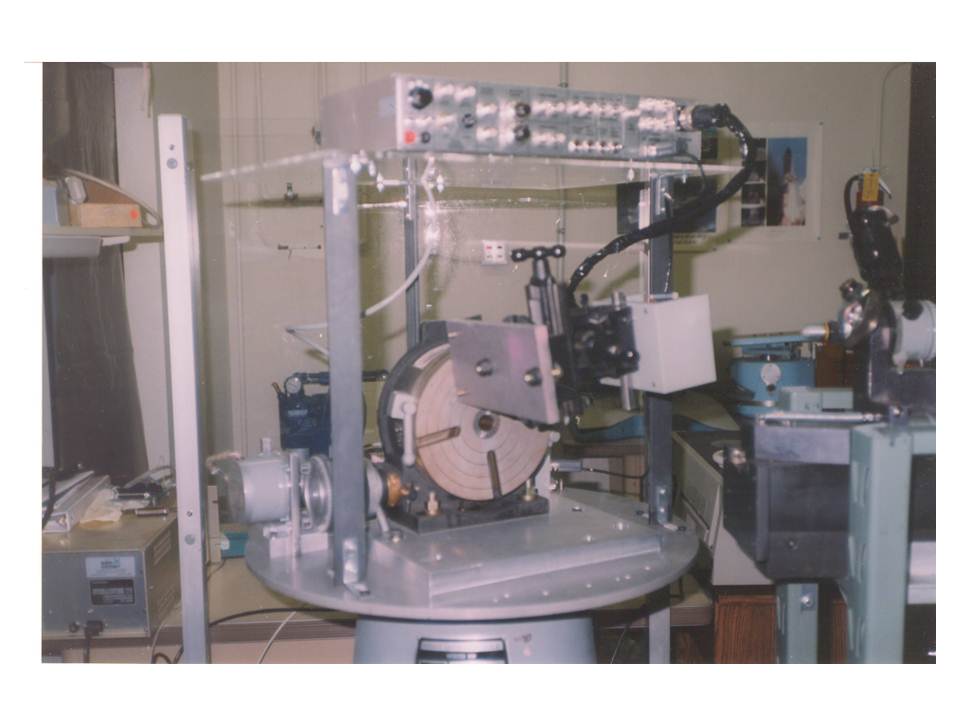 Rate Table View 4 with Triad Mounting Fixture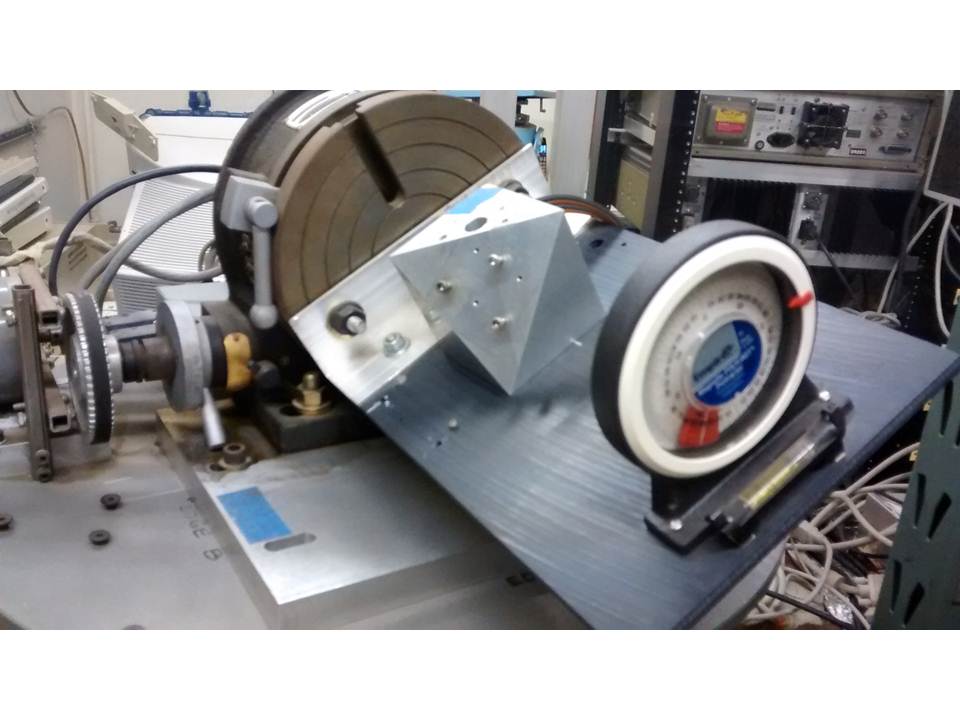 Rate Table Name Plate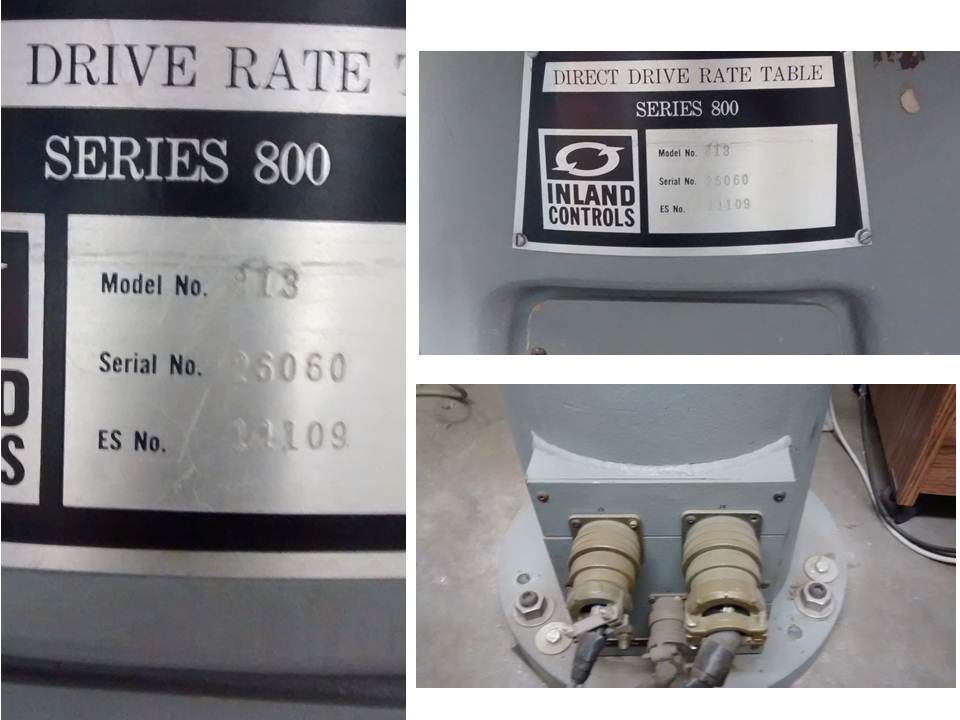 Contraves Servo View 1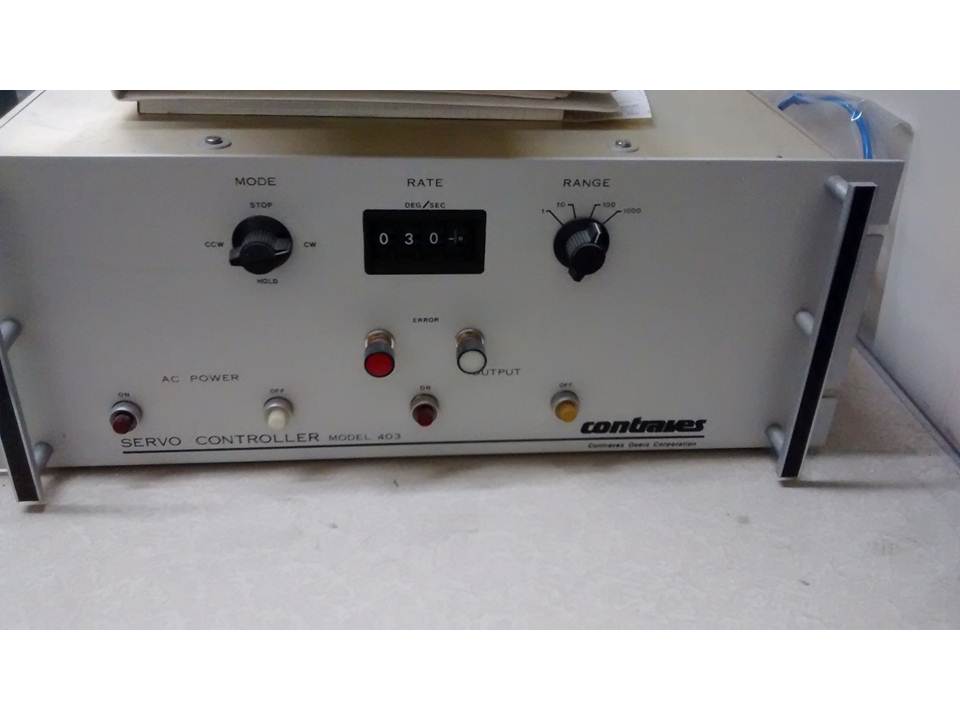 Sectional Contraves Photos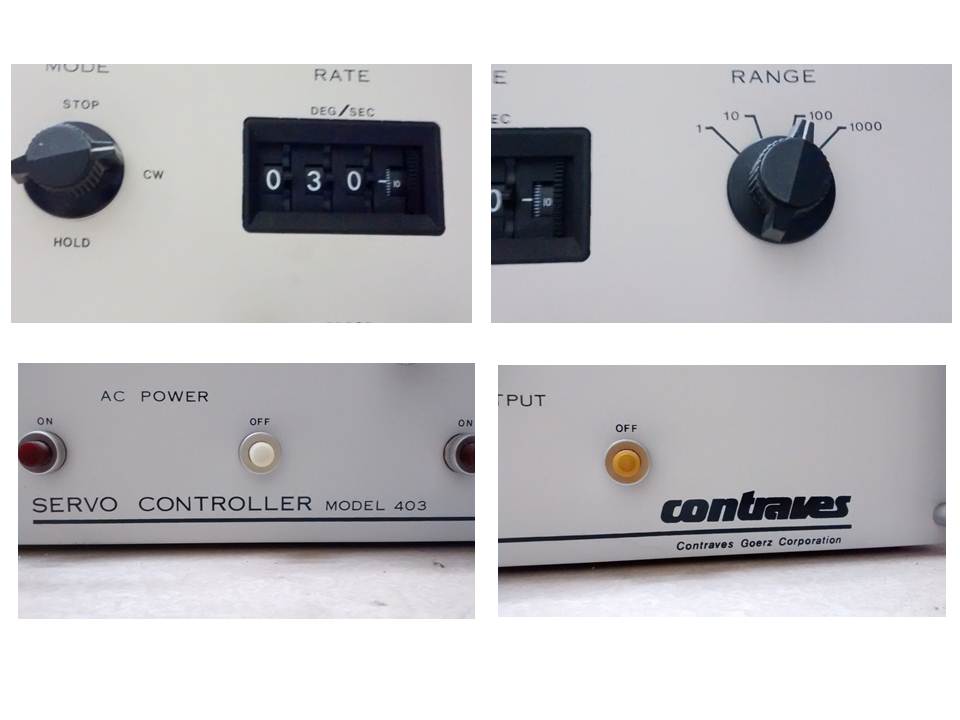 Contraves Servo Controller Name Plate
Portable Rate Tables