| Pre-bake Photoresist Developed Pattern Inspection |
(Sale Unit SU75-03)


CONDITION
This Inspection Station cosists of a Bausch and Lomb microscope with a low power UV filtered illuminator. This is placed in the safelite photolithography room. At times, with thick photoresist, multiple exposures and developments are required; so the photoresist development has to be carefully inspected for proper processing before baking.
It is available for inspection by appointments
Pricing negotiable. Make Offers.
EQUIPMENT PHOTOS
Bausch and Lomb Microscope (Between wafer primer and PR baling oven)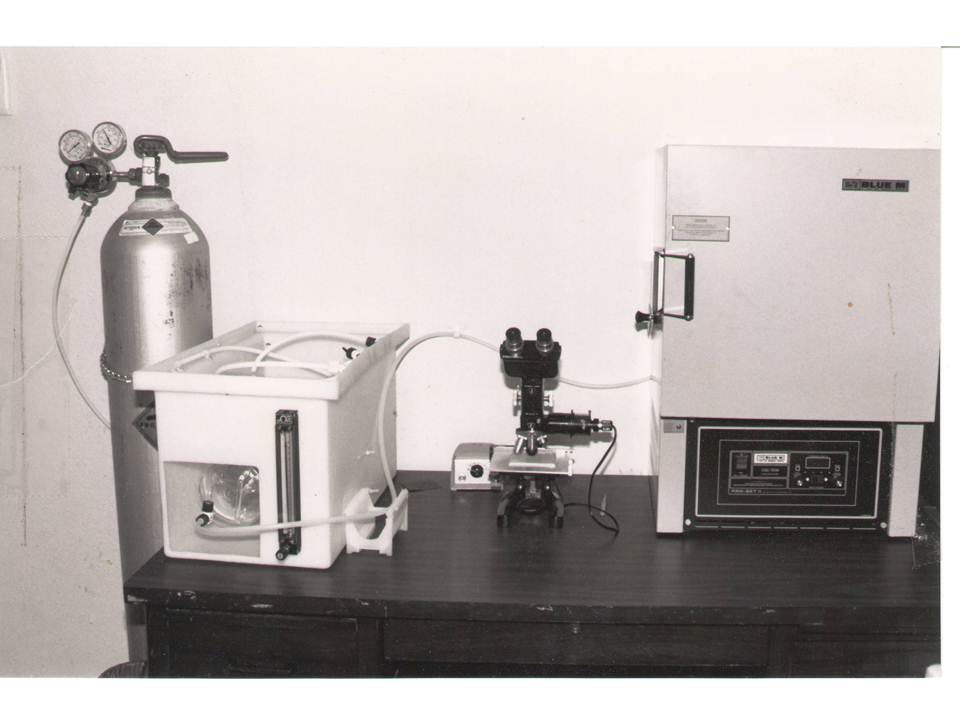 View 1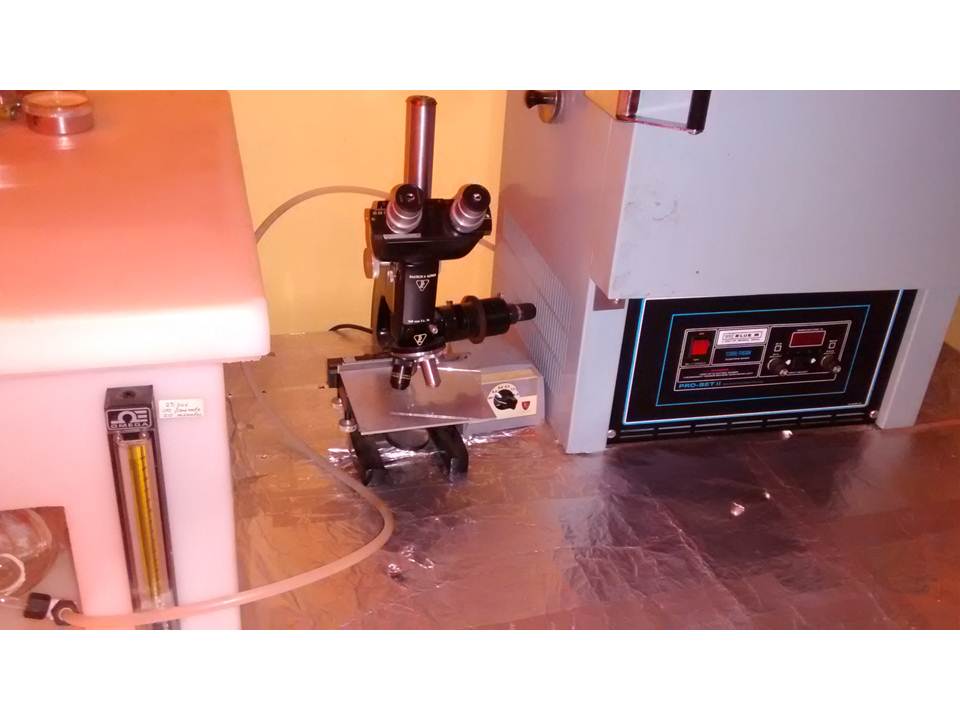 View 2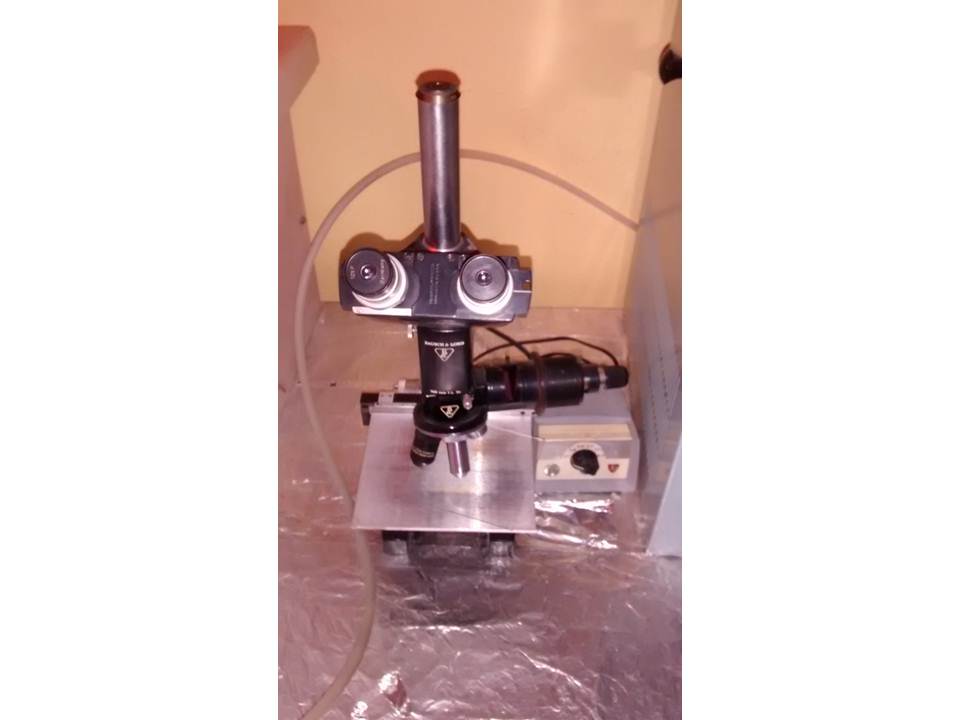 View 3 from Left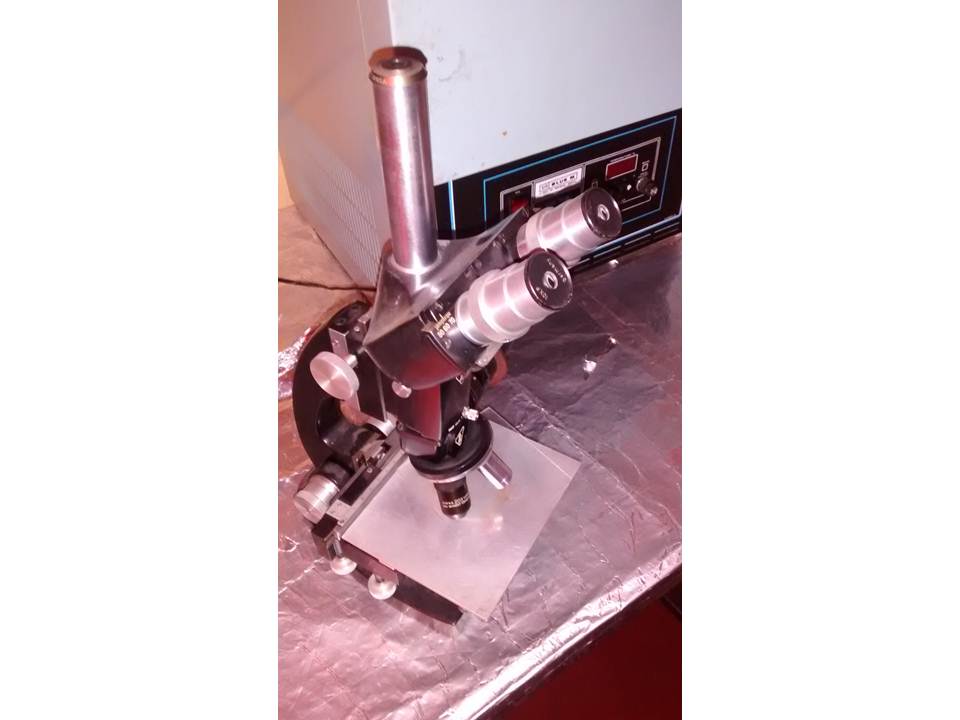 View 4 from Right