| MEMS Device Detail Inspection Stations |
(Sale Unit SU75-02)


CONDITION
There are two device inspection stations. One has a Richert Microscope with numerous objectives, eye pieces and attachments. Devices can be illuminated at different angles with lights of different wavelengths. This second one has an Olympus Tokyo microscope with precision XY stage, and a microscope with a camera that can be positioned along Z-axis precisely with a micrometer. It is used for etch depth measurements by focusing.
It is available for inspection by appointments
Pricing negotiable. Make Offers.
EQUIPMENT PHOTOS
Reichert Microscope at the Device Inspection Station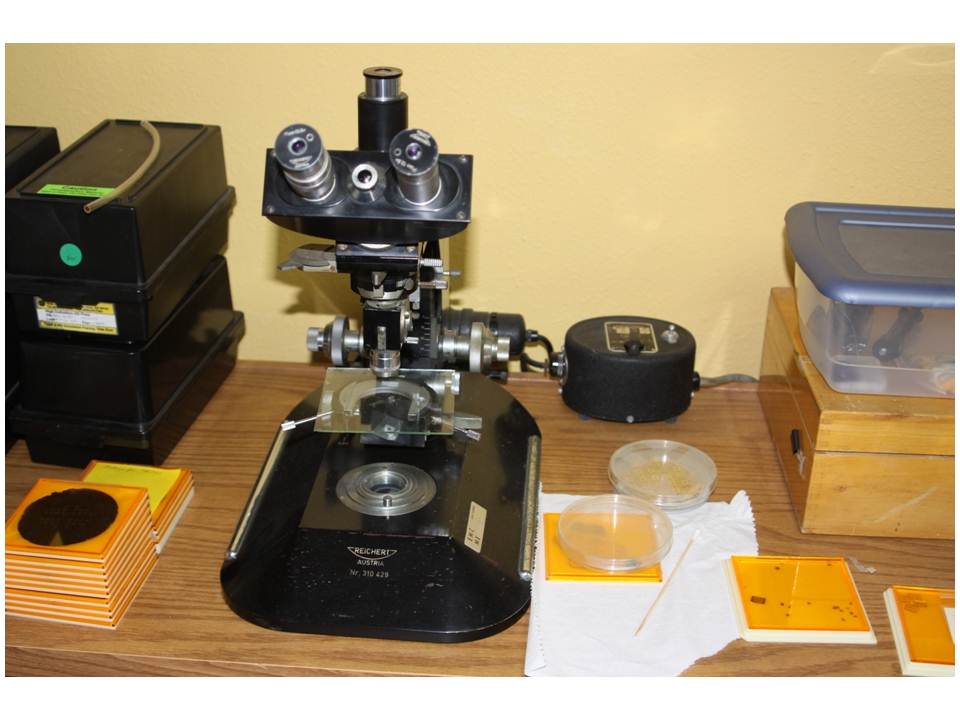 Another View of the Microscope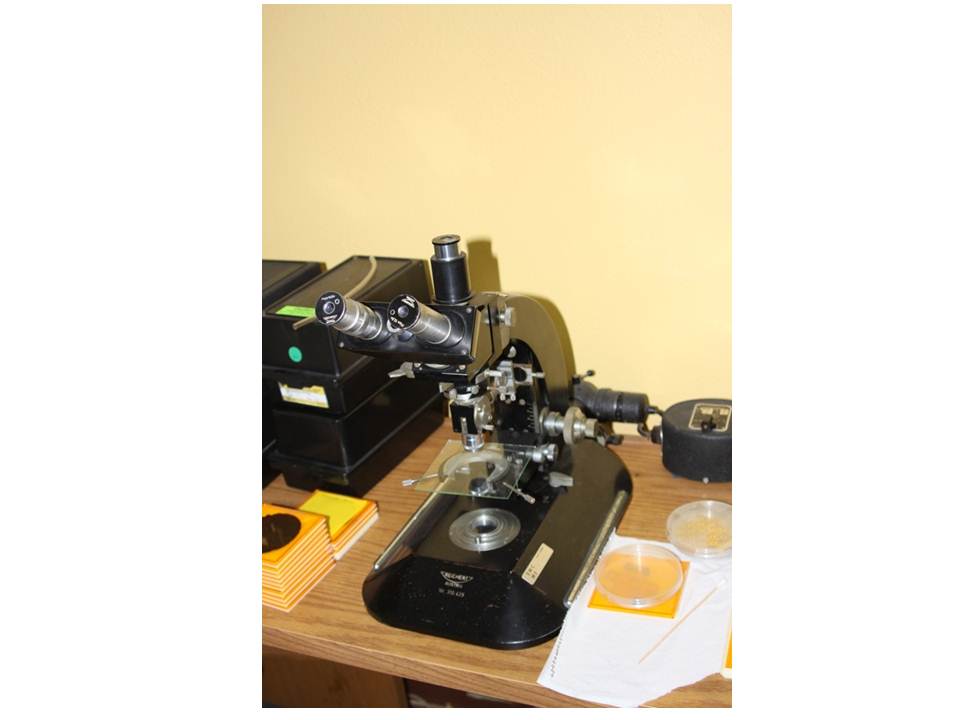 Various Objectives, Eye Pieces and accessories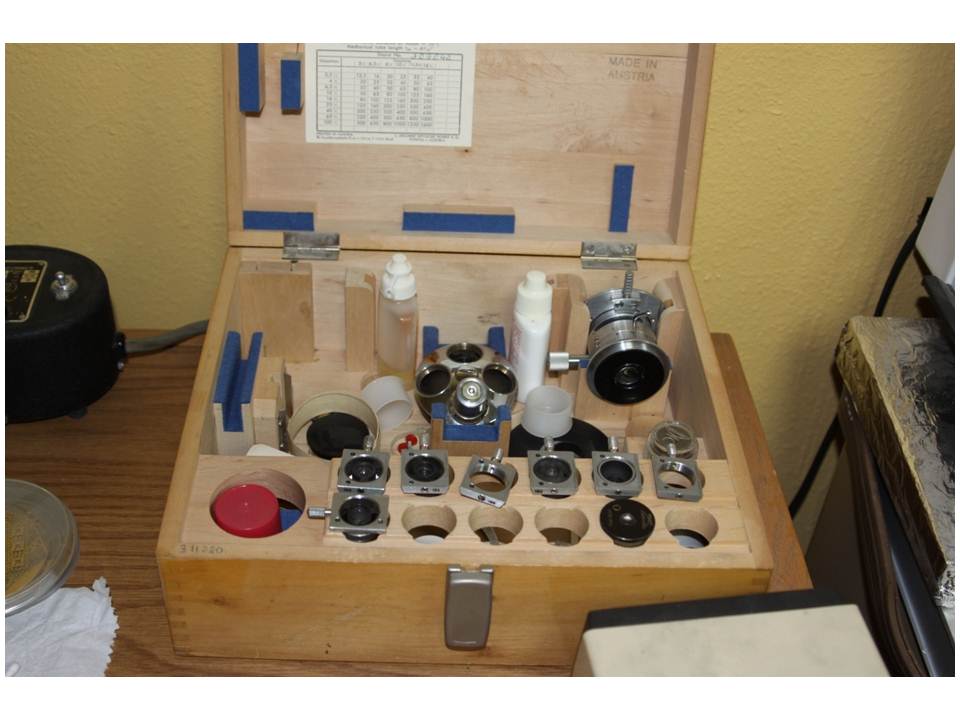 Olympus Tokyo Inspection Station with Video Monitor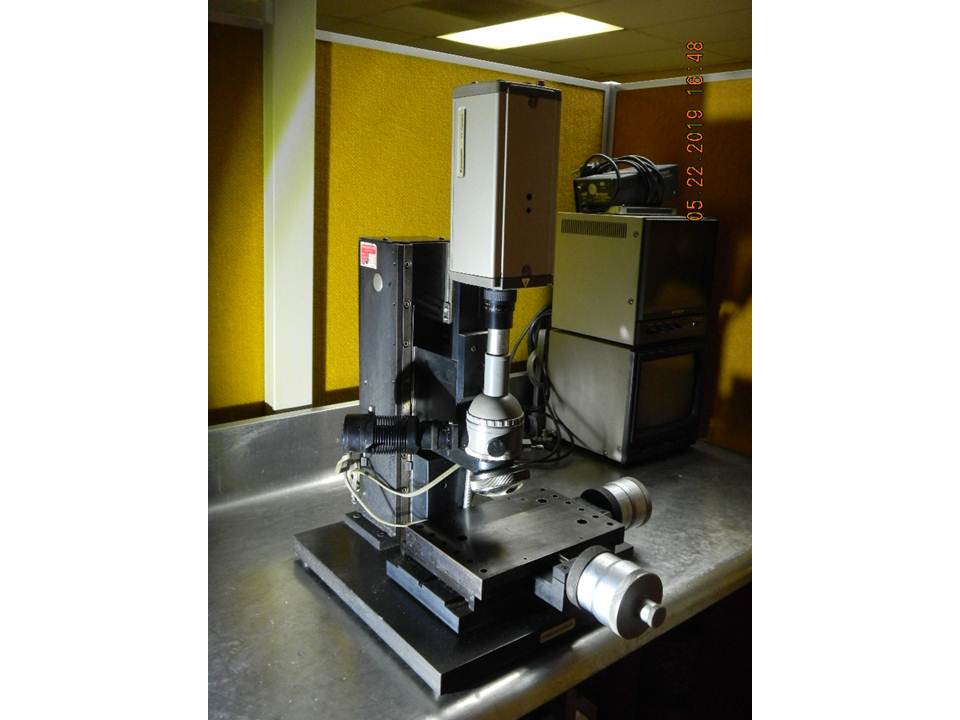 Another View Showing XYZ Micrometers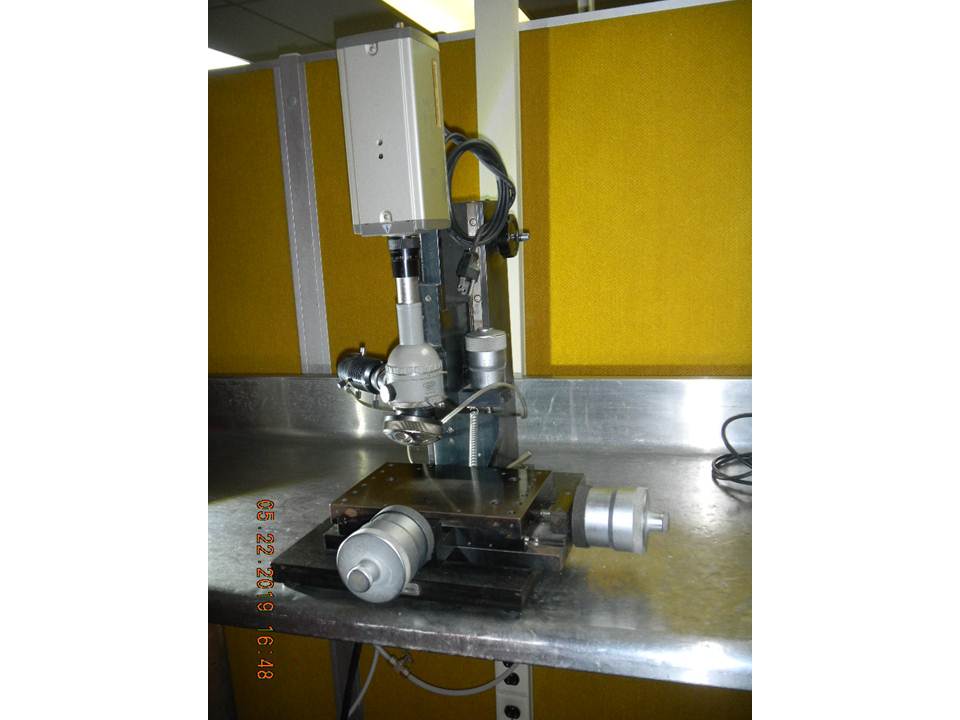 View of XY Stage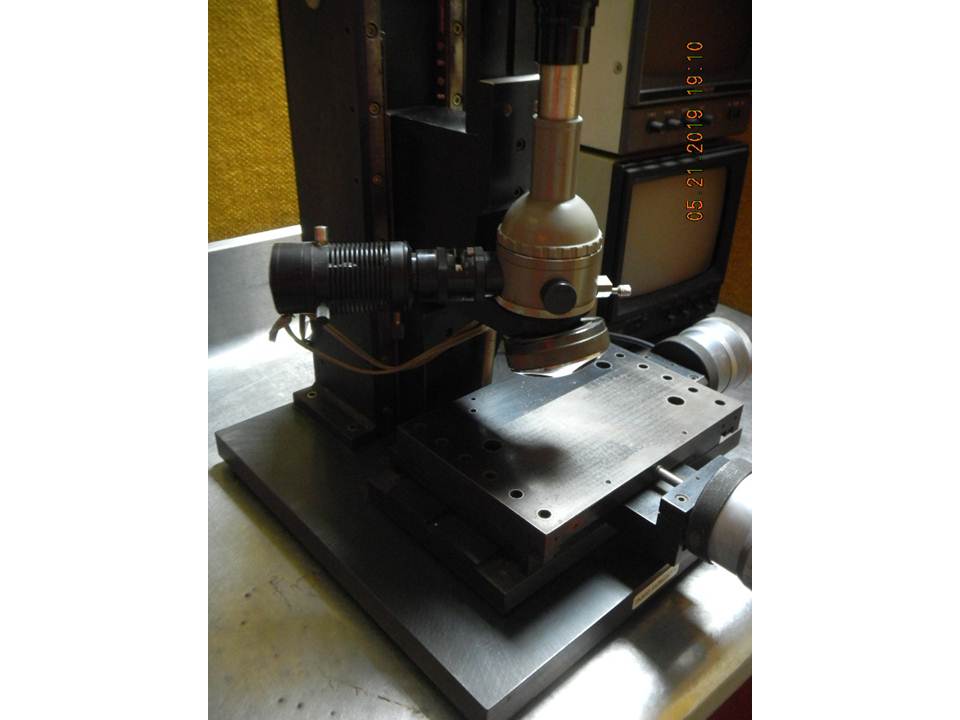 XY Stage View 2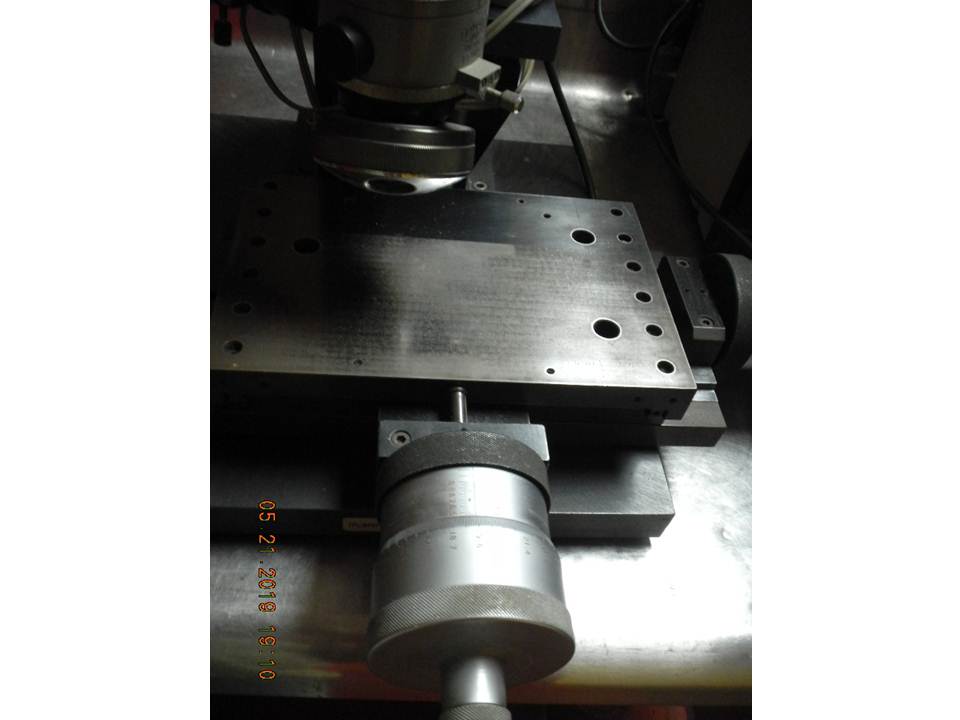 Microscope Details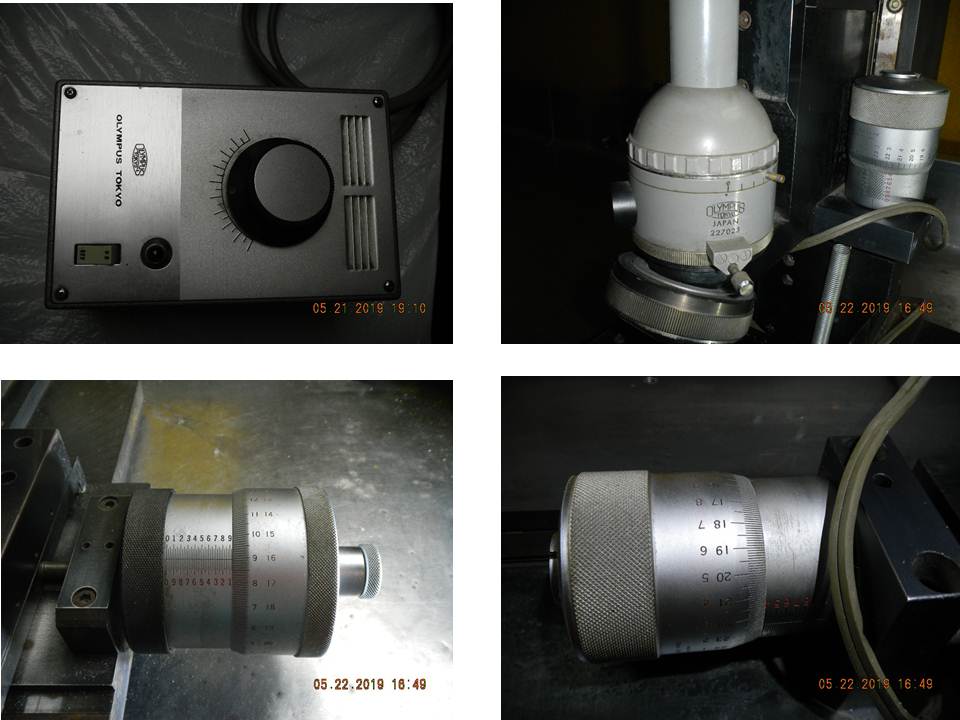 Microscope Video Camera and Z Micrometer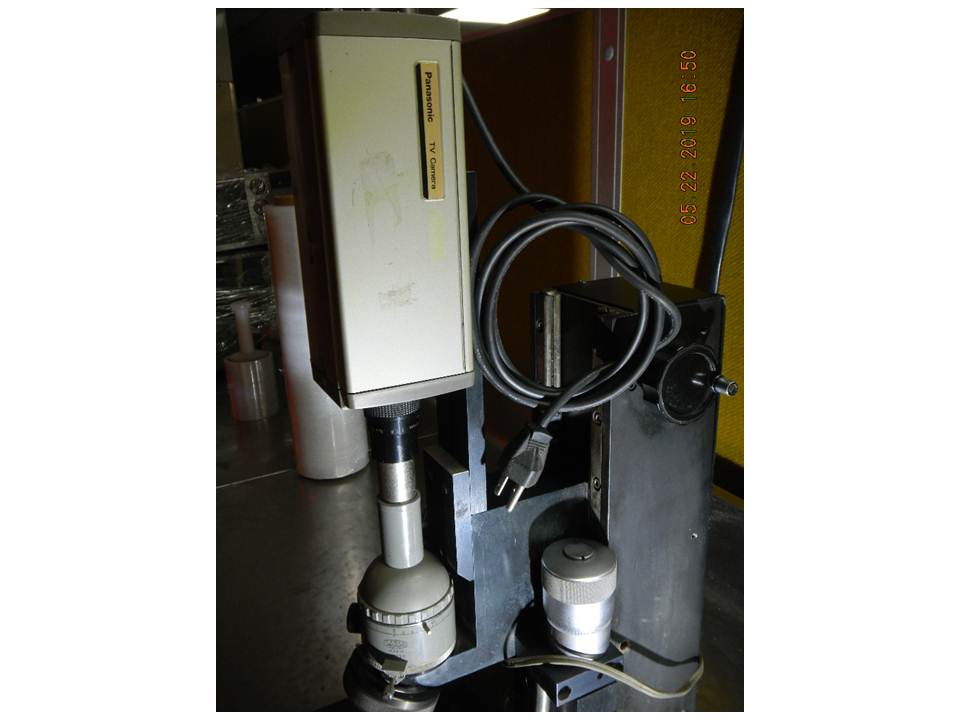 Stage View 2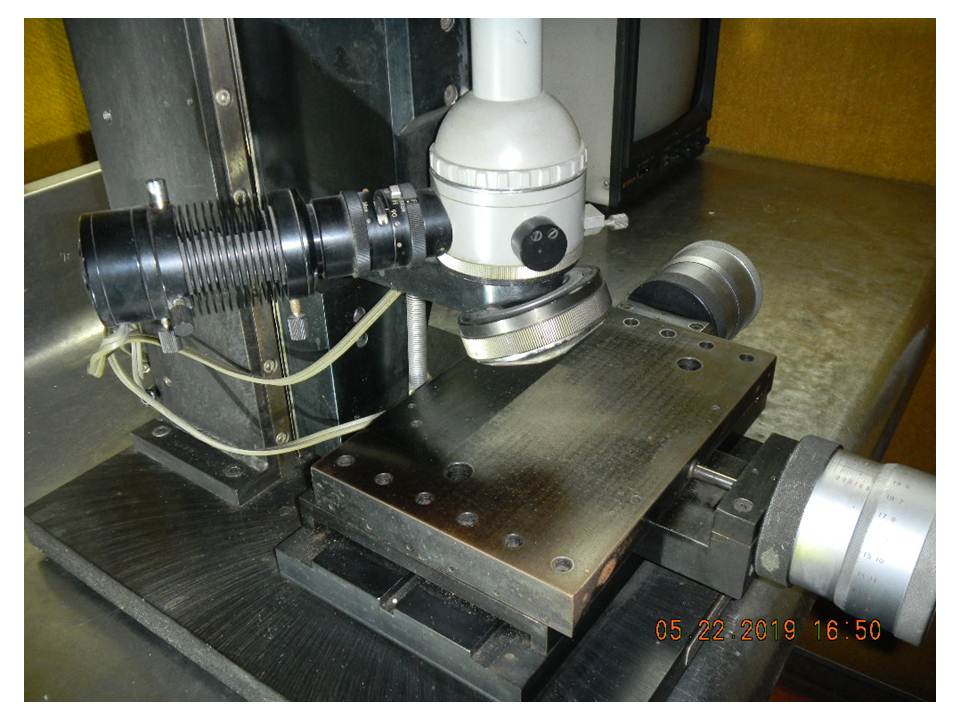 Stage View 3