| Lab Compressor Air Distribution System |
(Sale Unit SU73-01)


CONDITION
Well maintained Fully Operating Compressed Air Distribution System.

Features
Curtis Toledo Air Compressor (Max Comp RPM 800, Comp Model D96, Sr No. 20512)
With Magnolia N25 Tank
Voltage: 208 to 230 VAC
Heat Exchanger Made with 4 inch Galvanized Pipes
(Includes Electric starting switch Panel and shut off)
Various Regulators, Filters, Control Valves

Pioneer Air Dryer Model PHL 25
(Alternately Drying in two columns by desiccant)
33inch X12inch X40inch
0.5 inch In/Out
25 SCFM @ 100 PSIG
Estimated Weight: 1000 lb.

Pricing negotiable. Make Offers. All offers will be considered.
EQUIPMENT PHOTOS
Air Distribution System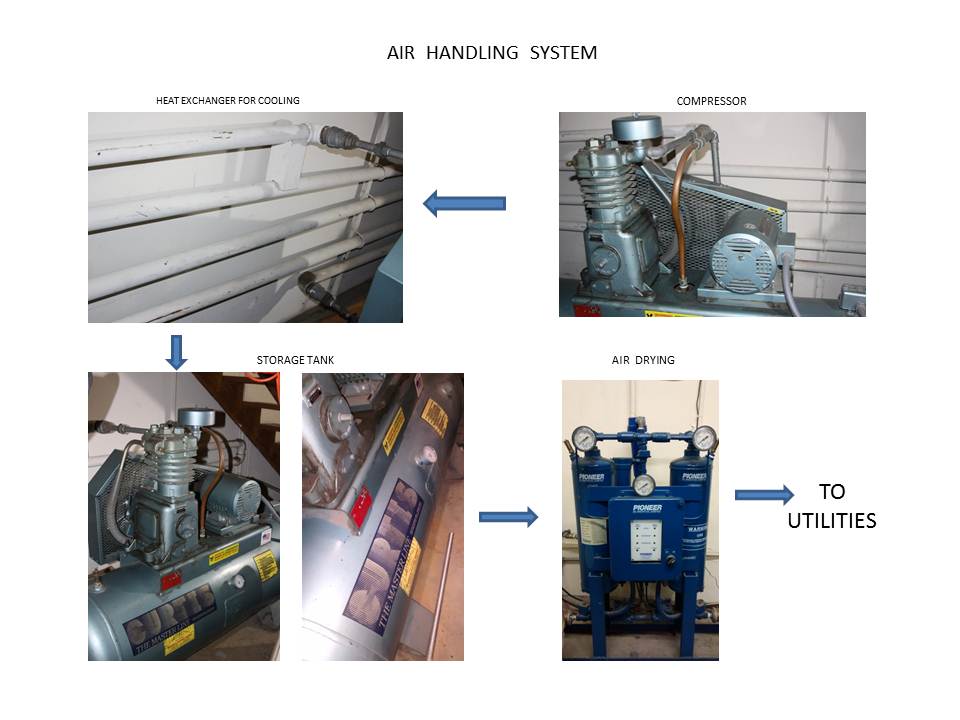 Curtis Toledo Air Compressor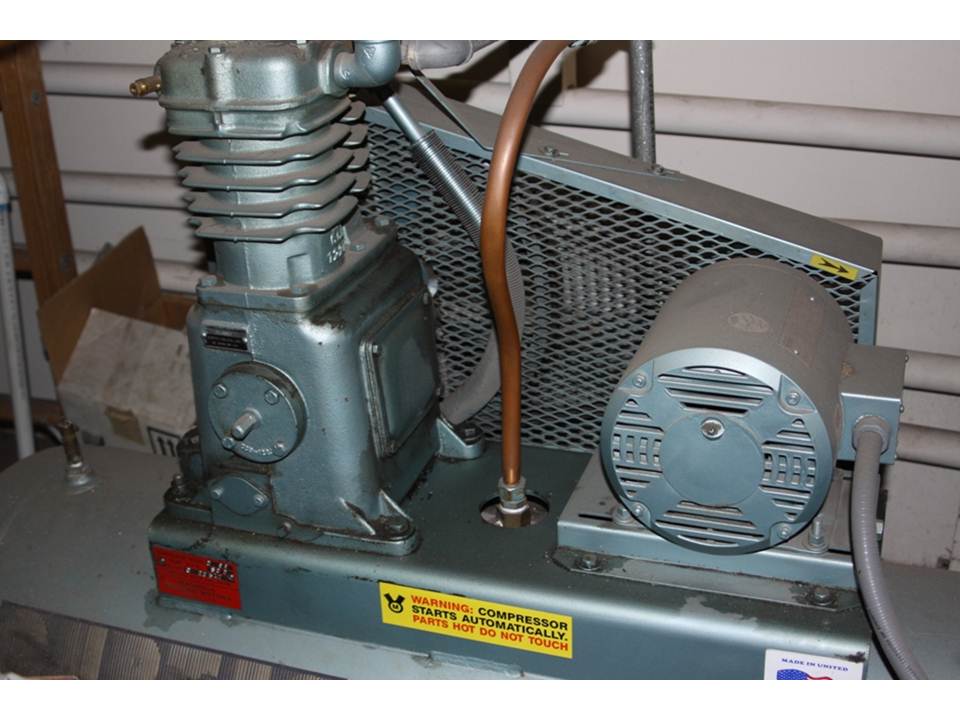 Pioneer Air Dryer Model PHL 25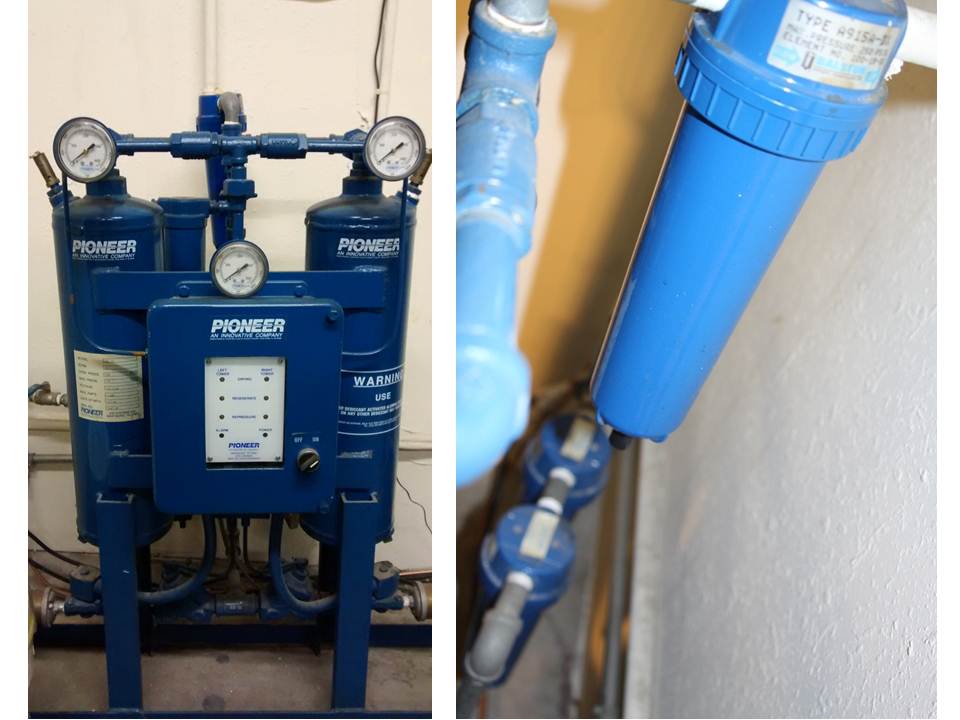 Copper Plumbing from Air Compressor to Heat Exchanger View 1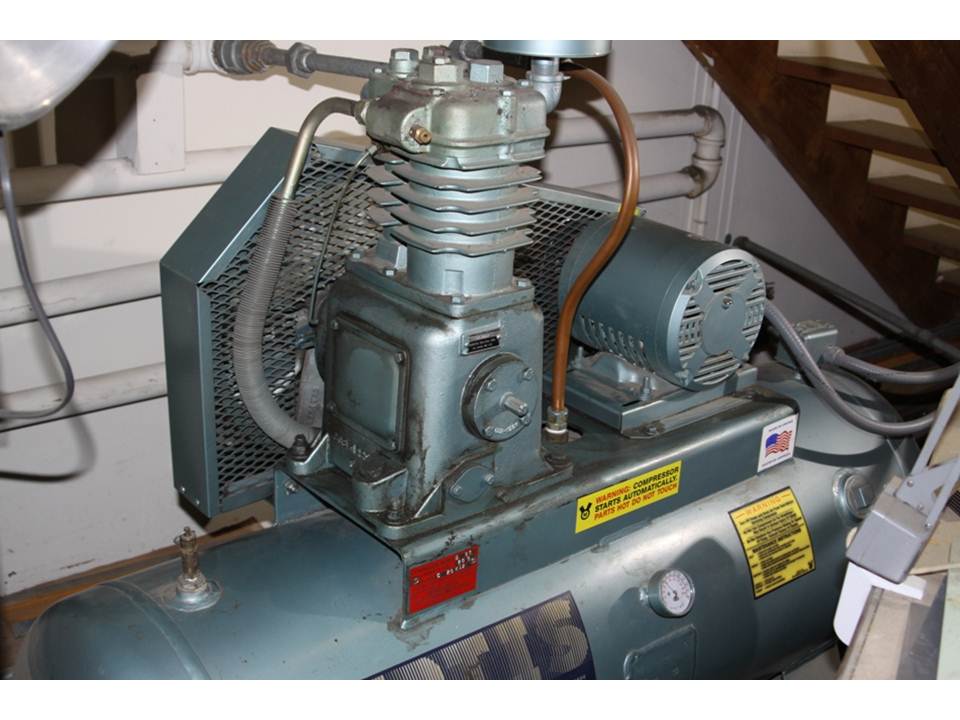 Copper Plumbing from Air Compressor to Heat Exchanger View 2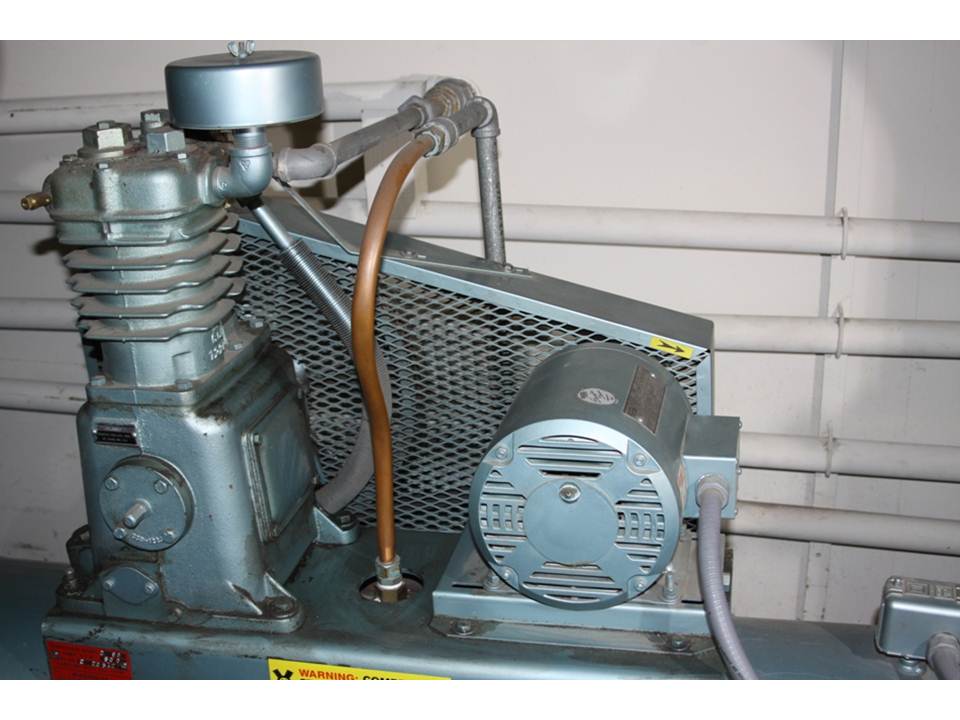 Heat Exchanger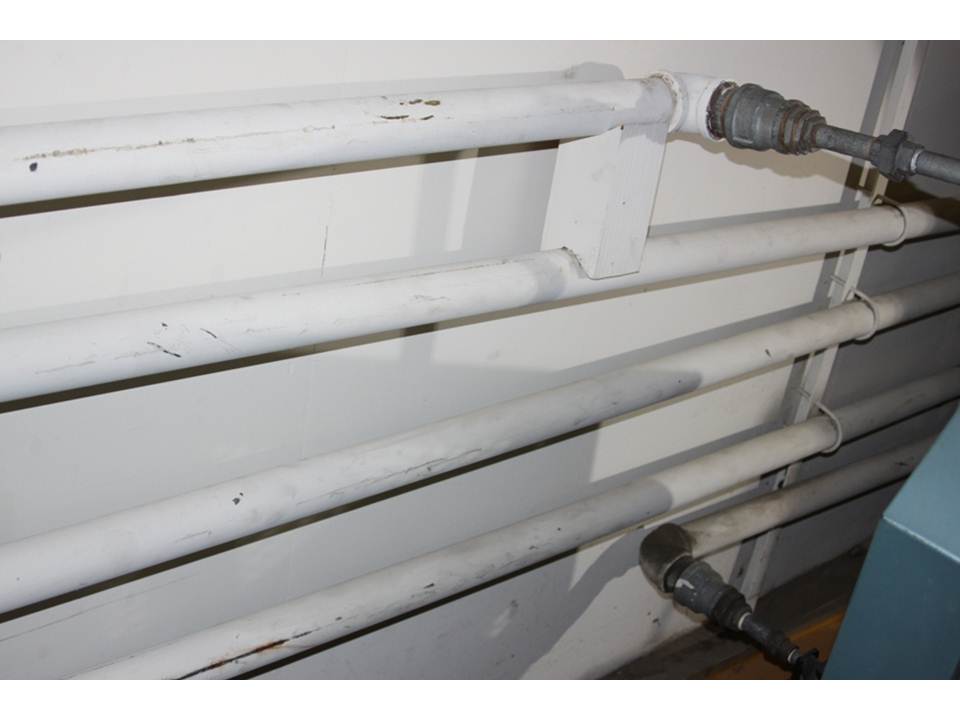 Heat Exchanger Behind the Compressor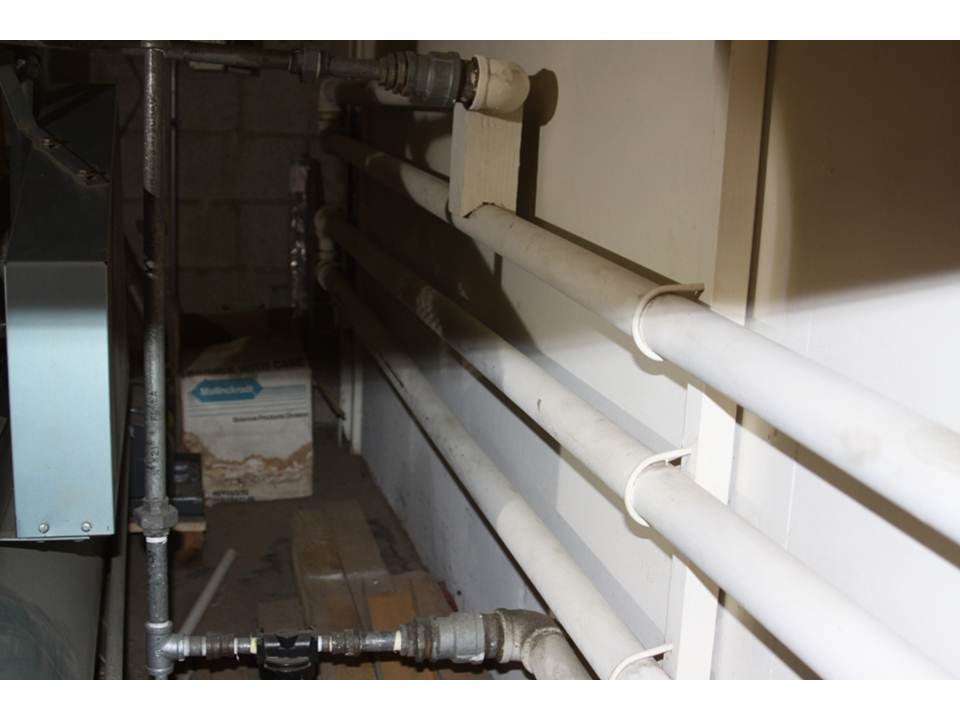 Air Distribution in Bonder Room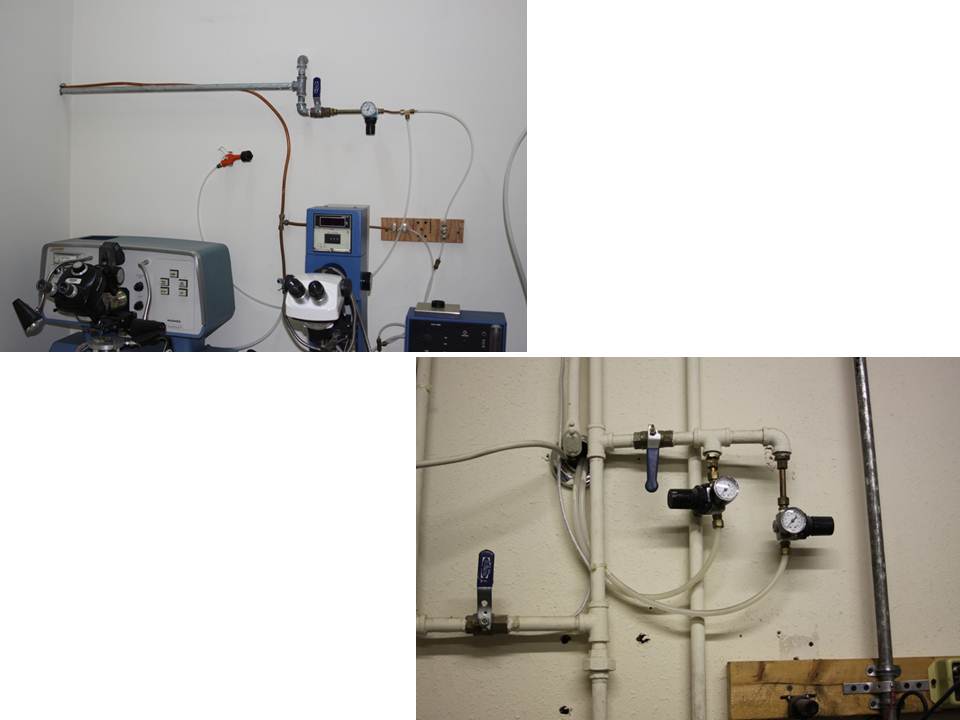 Air Distribution For Aligner 1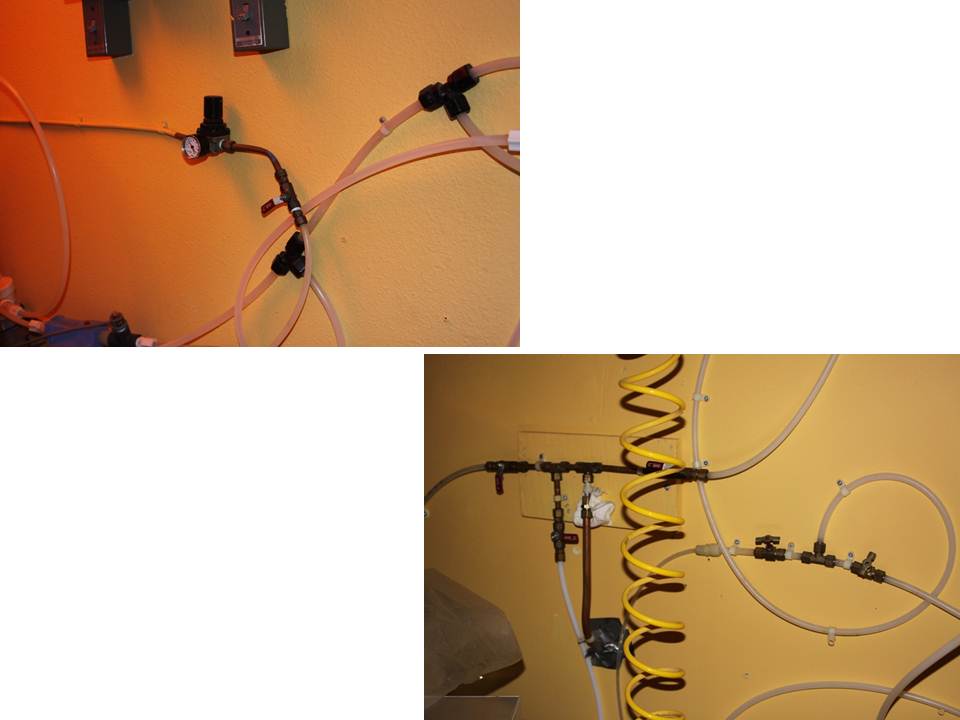 Photoresist Spray Chamber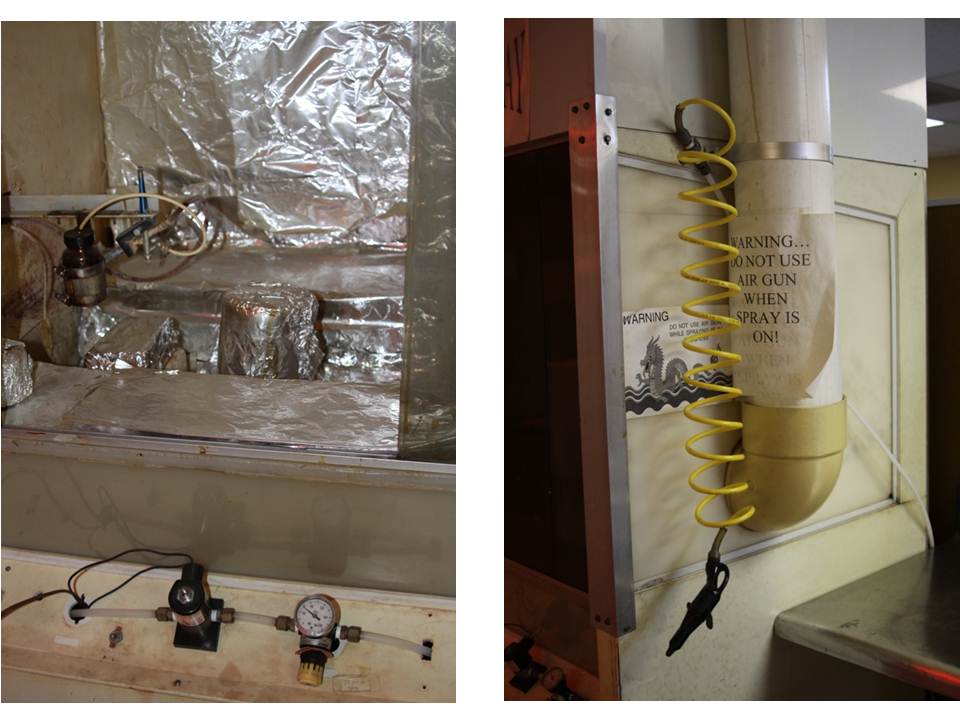 Compressor Labels