| MECH-EL Model 709 EUTECTIC DIE BONDER |
(Sale Unit SU72-06)


CONDITION
This eutectic die bonder is a desktop processing equipment for die bonding for hybrid chip packaging. This is part of development equipment of a MEMS Research Lab for quick testing of devices under development. The bonder is in excellent condition looks almost new despite its age.
Features
Power Requirement: 115 VAC, 50/60Hz, 3 Amp
Brand: Mech-El Model 709
Heated Work Holder
6:1 Micro-positioner
Binocular Microscope
Sr No. 5530
Instruction Manual included;
Perfect for a startup or university with technical skills to take some technical responsibility and save money over buying new.

It is available for inspection by appointments
Pricing negotiable. Make Offers.
EQUIPMENT PHOTOS
Front View 1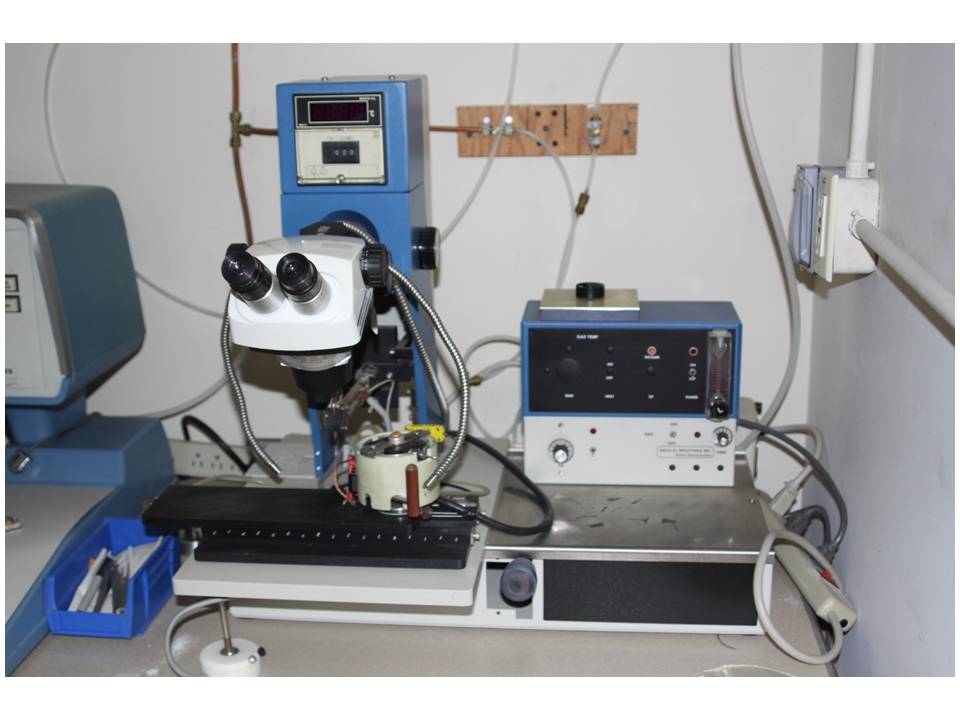 Front View 2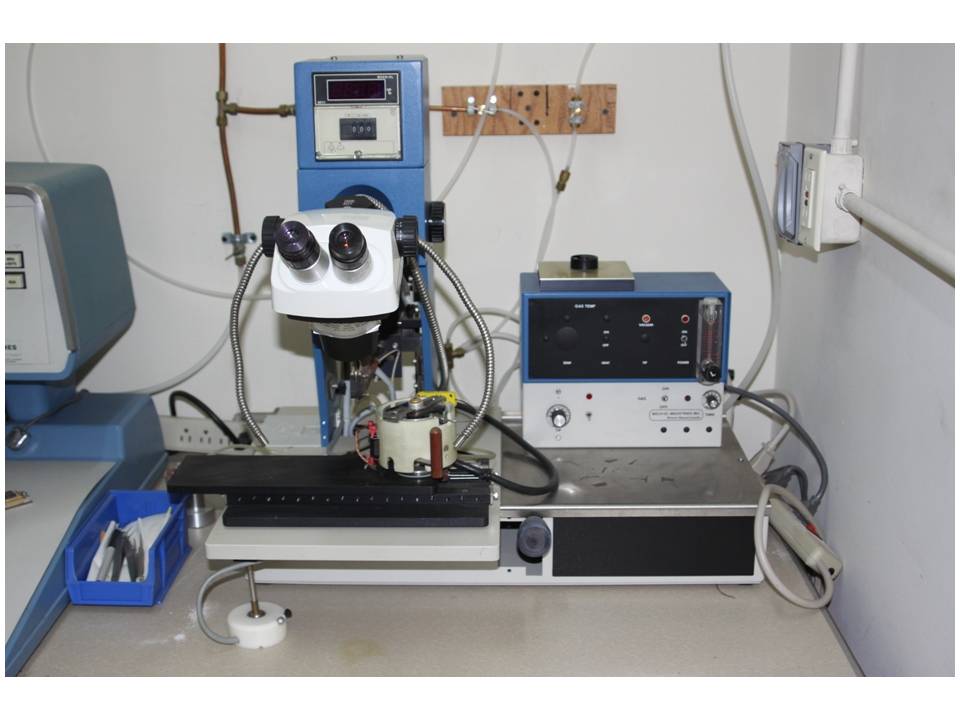 Manufacturer's Label