| Gerber AutoPrep5000 complete with large format Laser Film Printer |
(Sale Unit SU71-16)


Computerized Interactive Graphics Systems for Producing Films, Printing Masks and Other Graphic Artwork Used by Semiconductor/PCB Industry.
CONDITION
This vintage system is complete , and fully operating Large Format Film Preparation System
DESCRIPTION
The Gerber AutoPrep5000 System consists two parts:

Gerber AutoPrep Model 5100 Data Preparation Station
The Data Preparation Station AutoPrep Model 5100 has an Entry Terminal with CRT Display, a back lit Work Surface (digitizing table) for holding the transparent pattern art work or sketch. A digitizing cursor is used to pick the key locations, and transfer their coordinates to the PC.

Model 5200 Plot Station
The computer collected pattern information by Model 5100 is sent to the plotter. The plotter Model 5200 draws full-size or scaled pattern on a film. This unit includes a plotter, a photoexposure head and controllers.
AutoPrep is ideal for R&D and small lot production facilities.

Perfect for a startup or university with technical skills to take some technical responsibility and save money over buying new.

It is available for inspection by appointments
Pricing negotiable. Make Offers.
EQUIPMENT PHOTOS
Data Preparation Model 5100 View 1
Data Preparation Model 5100 View 2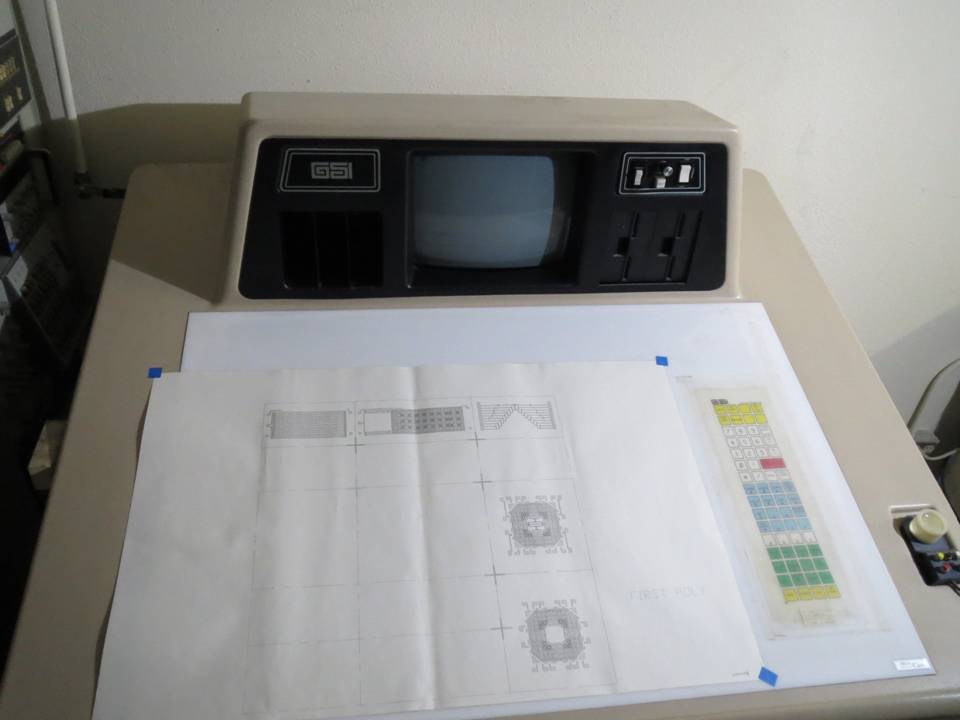 Laser Film Plotting Station Model 5200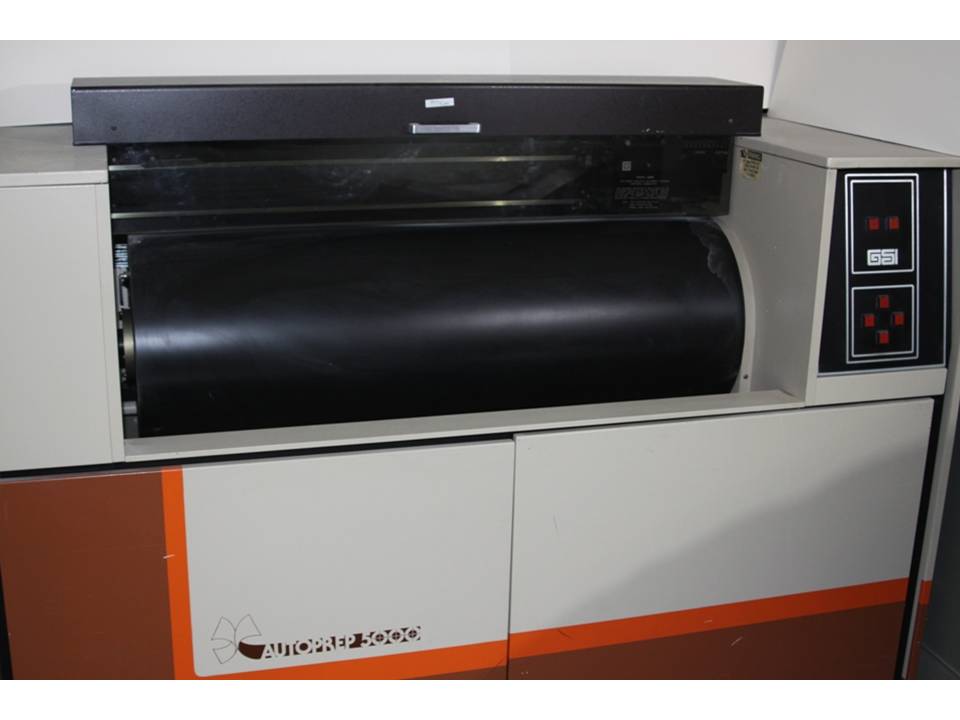 The System manual