| Lasers (for trimming/welding) with microscope, DI water cooled Lamp and P/S |
(Sale Unit SU71-13)


CONDITION
Well maintained Fully Operating YAG lasers for silicon trimming or metal film contact fusion. Both laser are on a MEMS Research Lab floor. Each is has a DI water cooled lamp head. The heat exchanger uses water chiller or tap water. Refurbished and Customized by Seller.
Laser # 1:
CONFIGURATION OF THIS LASER INCLUDE
(This is in-house assembled laser.)
Optical Rails from PMI Model 45 Laser (Started life as "P/M Industries Model 45 Laser")
PMI Laser Power Supply (Instruction Manual Included)
Nd: YAG laser (1.06 µm)
35 W max. CW
Energy/pulse: 6 mJ max @ 100 pps
3W average @ 50,000 pps max
Control Laser 512 Head Assembly

Beam Delivery
Beam Bender (90 deg turn)
X-Y-Z Stage for Wafer Positioning
Foot Control Switch for Beam Cut-off
Video Camera
Video Monitor

This Laser is CUSTOMIZED
Original Laser Head design was such that it required frequent alignment for peak power output.
Keeping the optical PMI rails, beam delivery system, and the PMI Power Supply, we replaced the PMI laser head assembly by Control Laser 510 series head assembly from Directed Light Inc (Purchased from Cascade Laser ). Rarely, now we have to go through alignment for optimal output.

LASER # 2:
CONFIGURATION OF THIS LASER INCLUDE
Quantronix Model 116
Laser Head Assembly
Manf. Date: Aug 1988
Model: Laser Head
ID: 0201-04586
Sr No.: 675 Rev D
Q-Switch
Model 3005-53-000
ID: 68 MHz/ 1.06µm P
Sr. No.: 331-1541
Crystal: 116; Lamp: 116; Reflector: 116

Description
These Lasers are ideal for R&D and small lot production work.

Perfect for a startup or university with technical staff skills to take some technical responsibility and save money over buying new.

Both aligners are fully operational.
Spares include: All support material for laser alignment. Quantronix Lamp Change Kit
Spares: (separately priced)
Quantronix Lamp Change Kit
(2) X-Y Stages
Support material for laser alignment.
Lasers are available for inspection by appointments
Pricing negotiable. Make Offers.
EQUIPMENT PHOTOS
Laser # 1 Photos
YAG Laser Rails with Cover Removed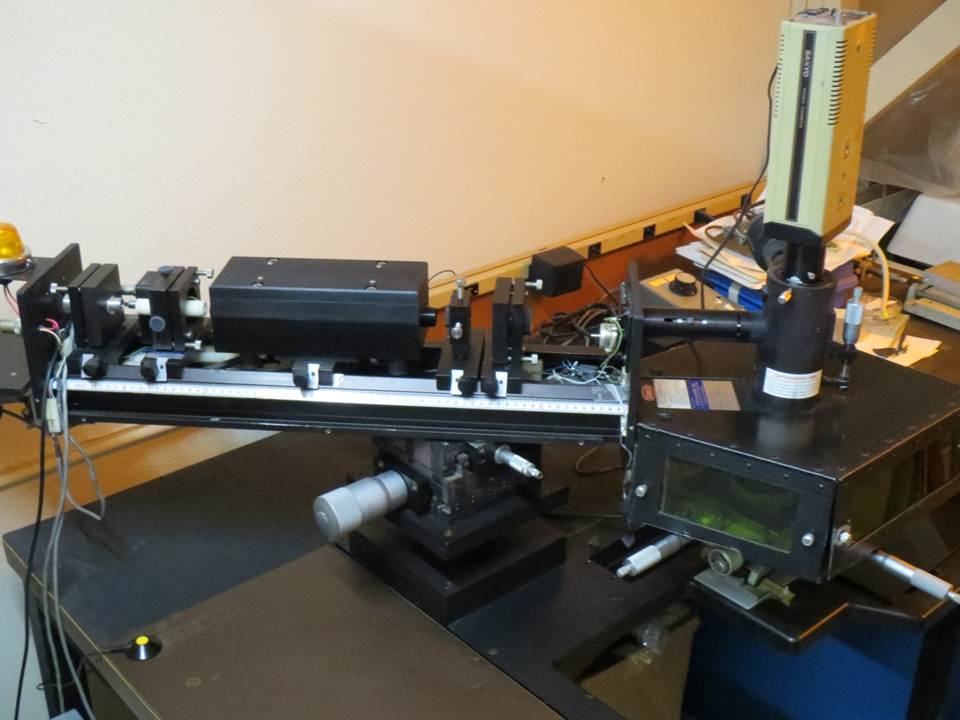 YAG Laser Beam Deivery Side View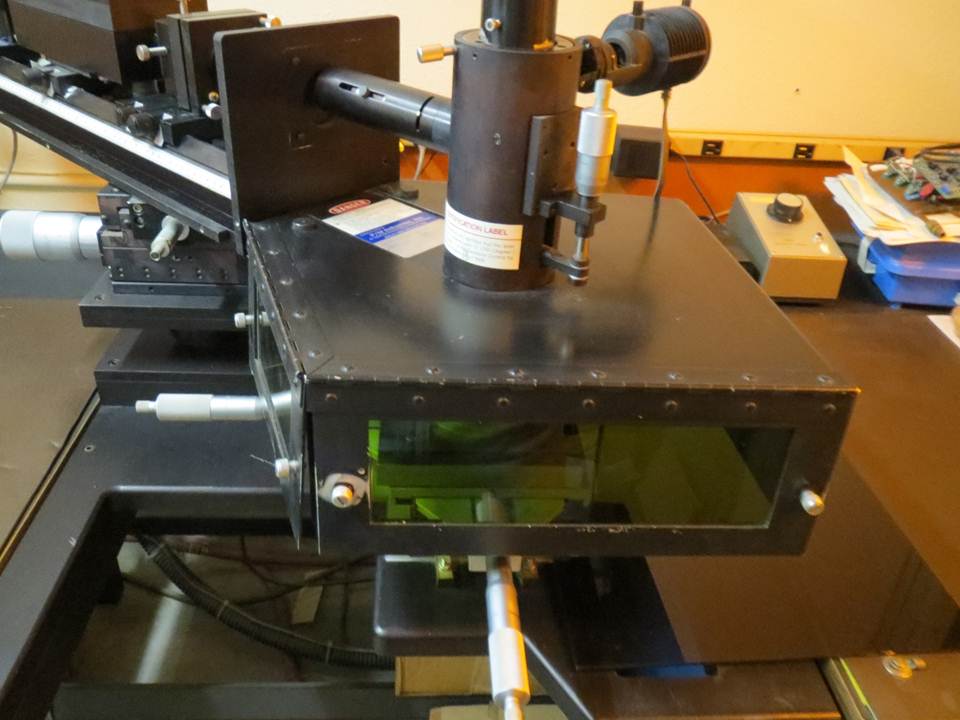 Power Supply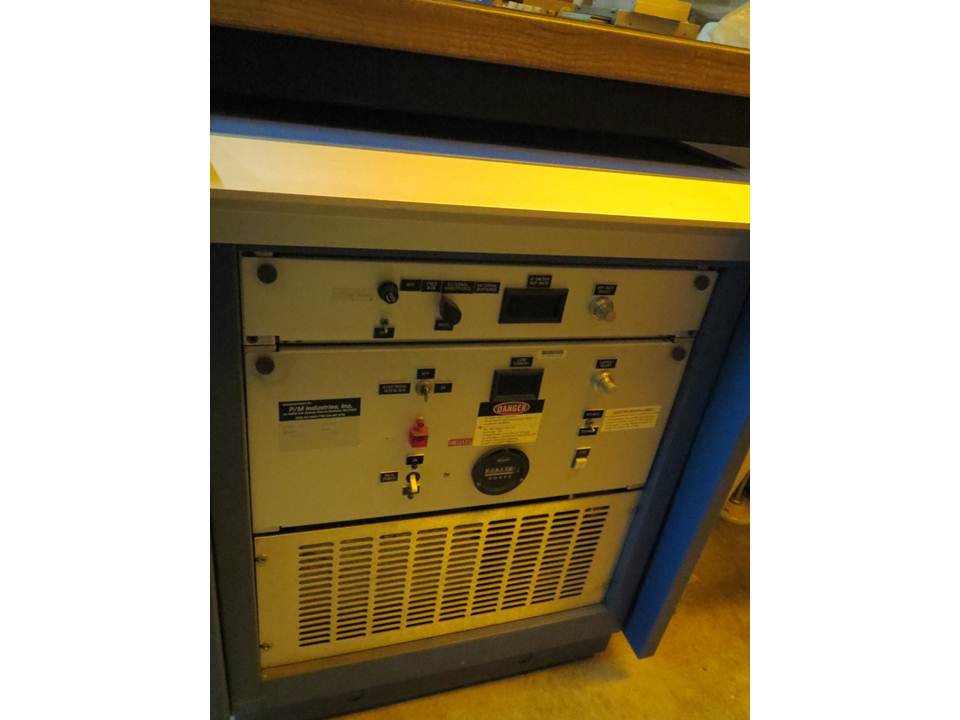 X-Y-Z Stage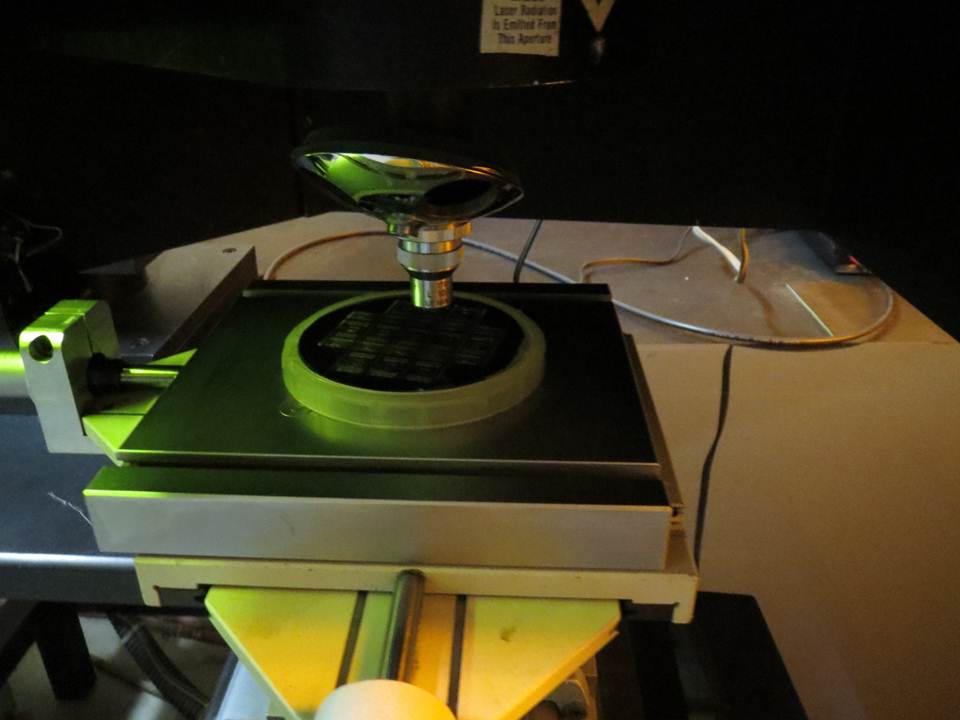 Wafer on X-Y-Z Stage Back Illuminated View 1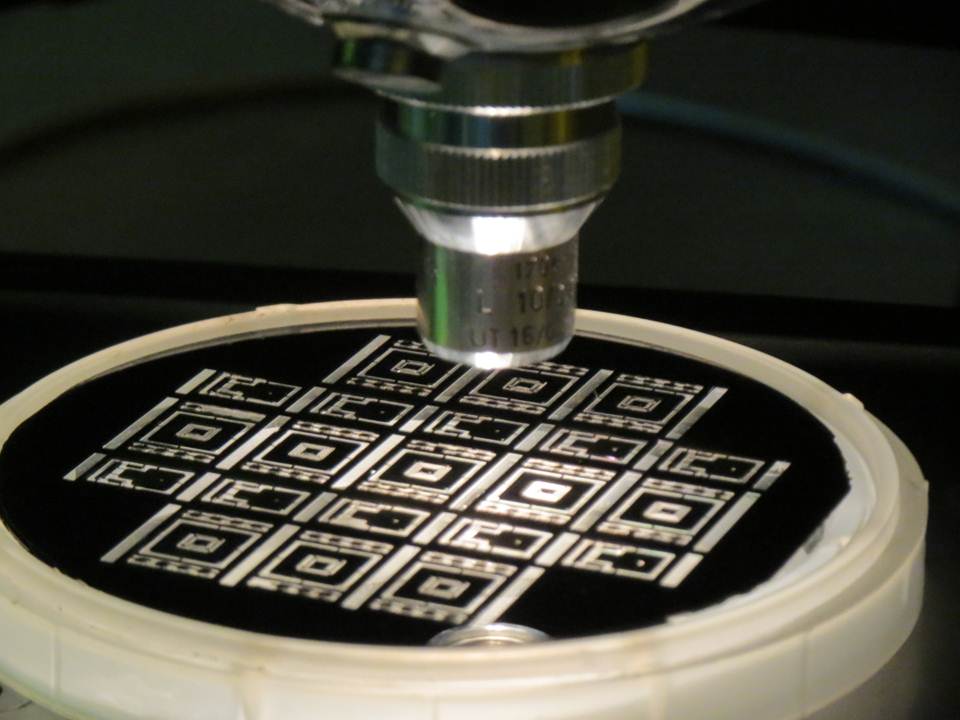 Wafer on X-Y-Z Stage Back Illuminated View 2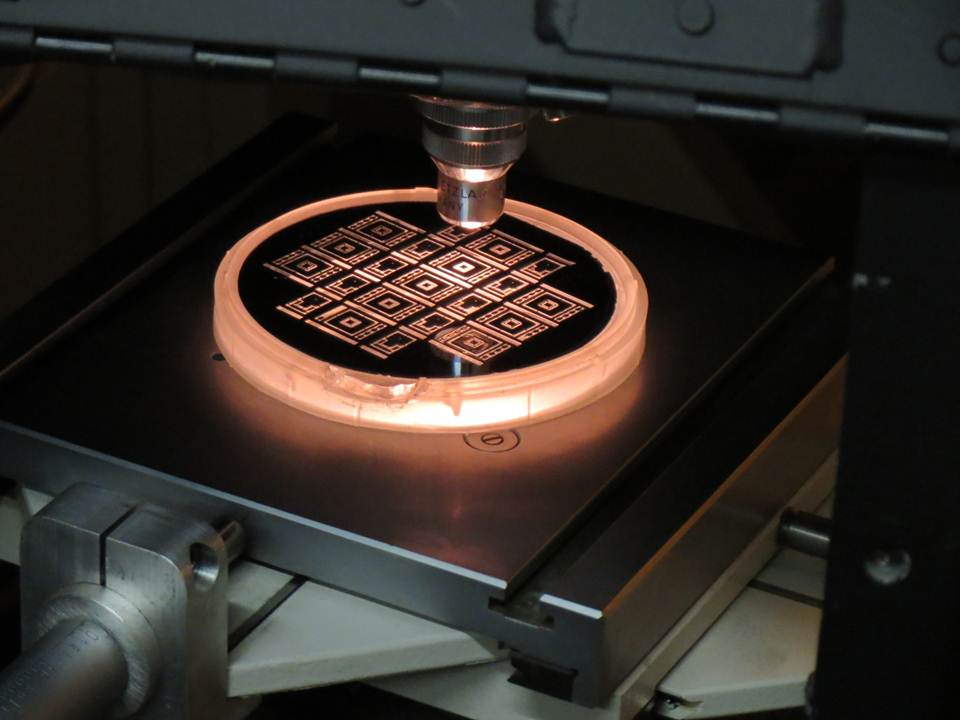 Control Laser Head 512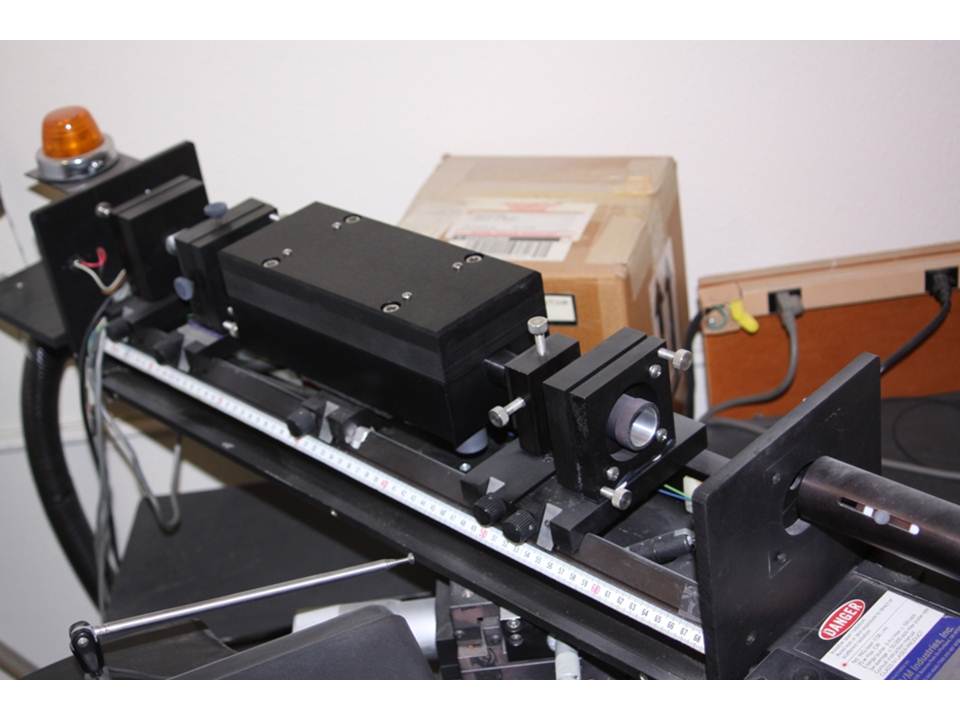 Beam Delivery Alignment Control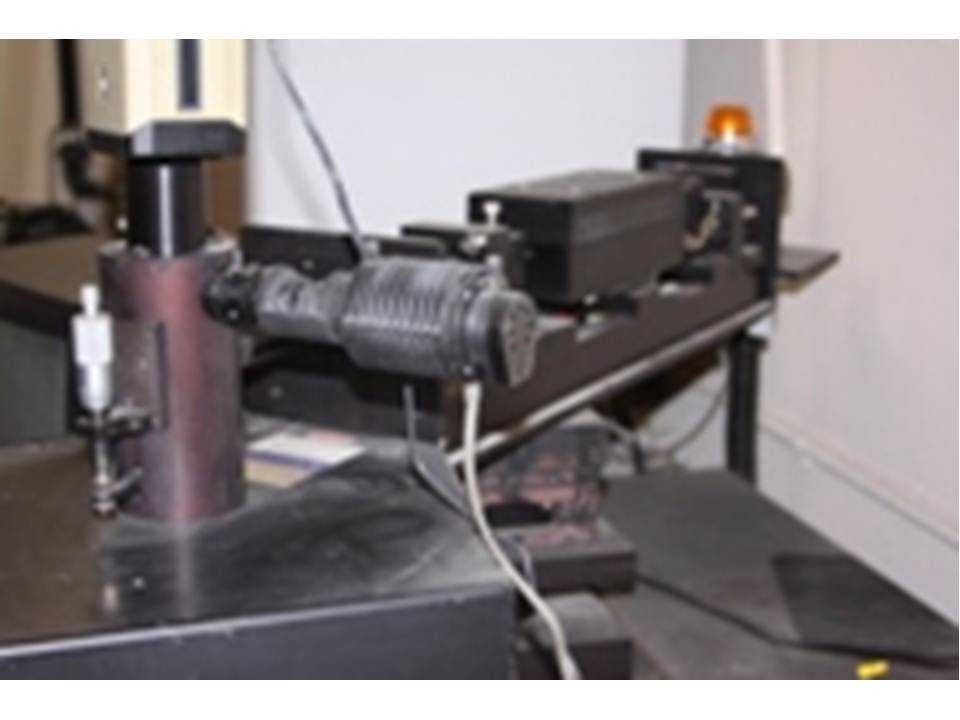 Laser Operation and Maintenance Manual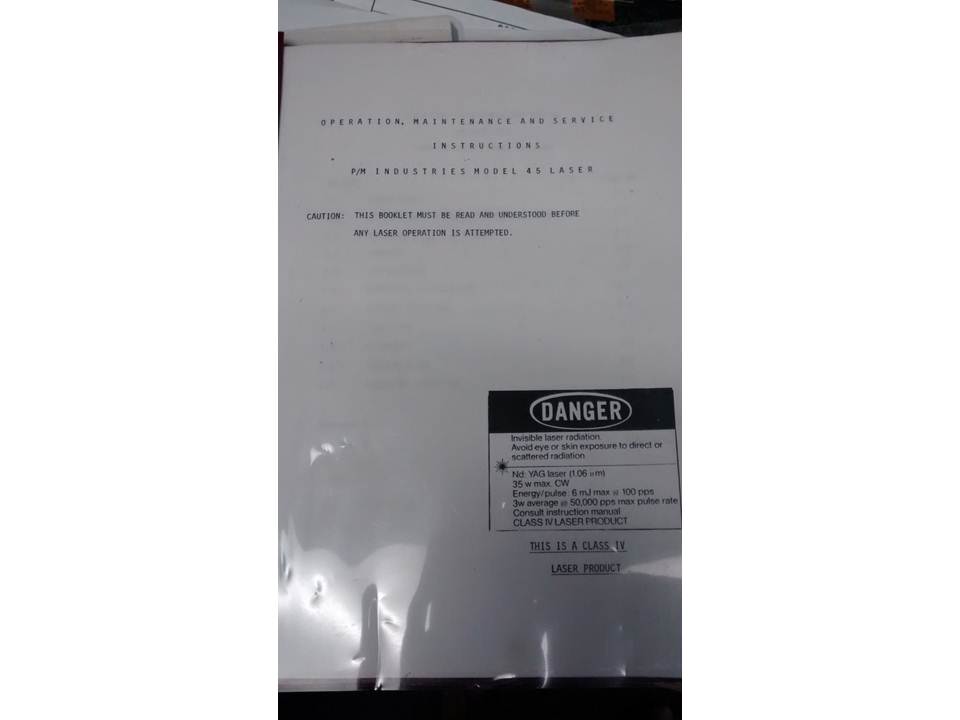 Laser # 2 Photos
Quantronix Power Supply and Laser Rail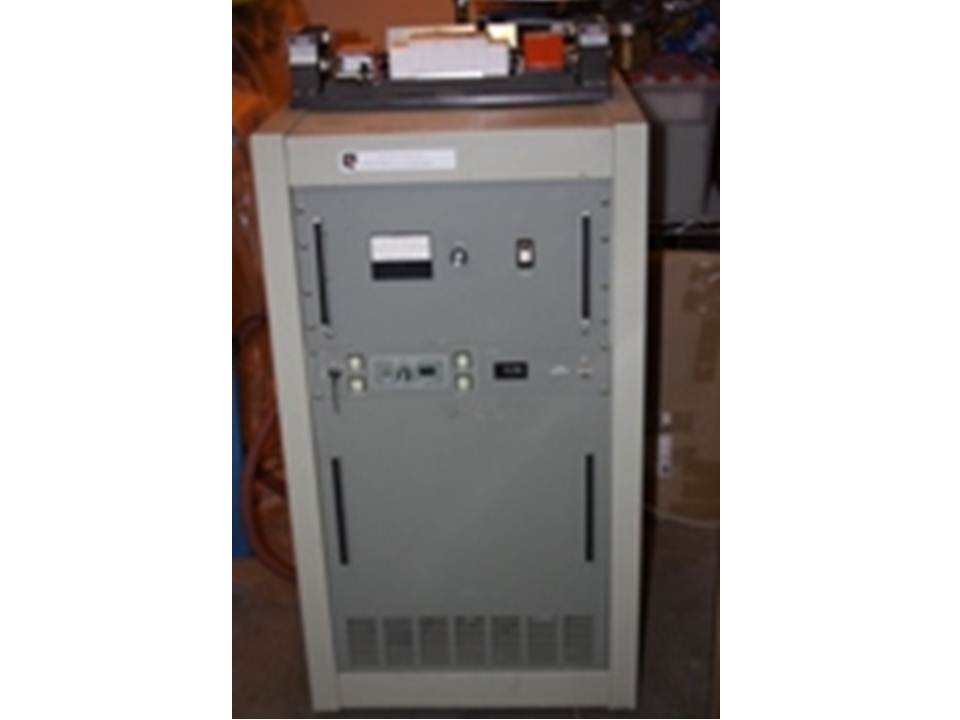 Power Supply Controls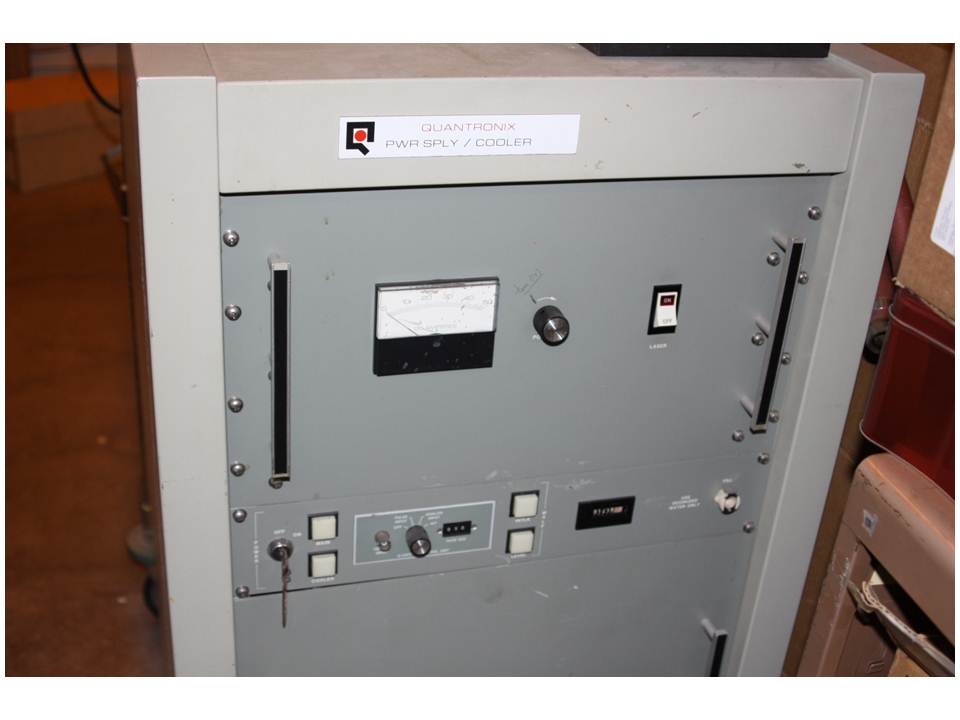 Laser Rail and Head Assembly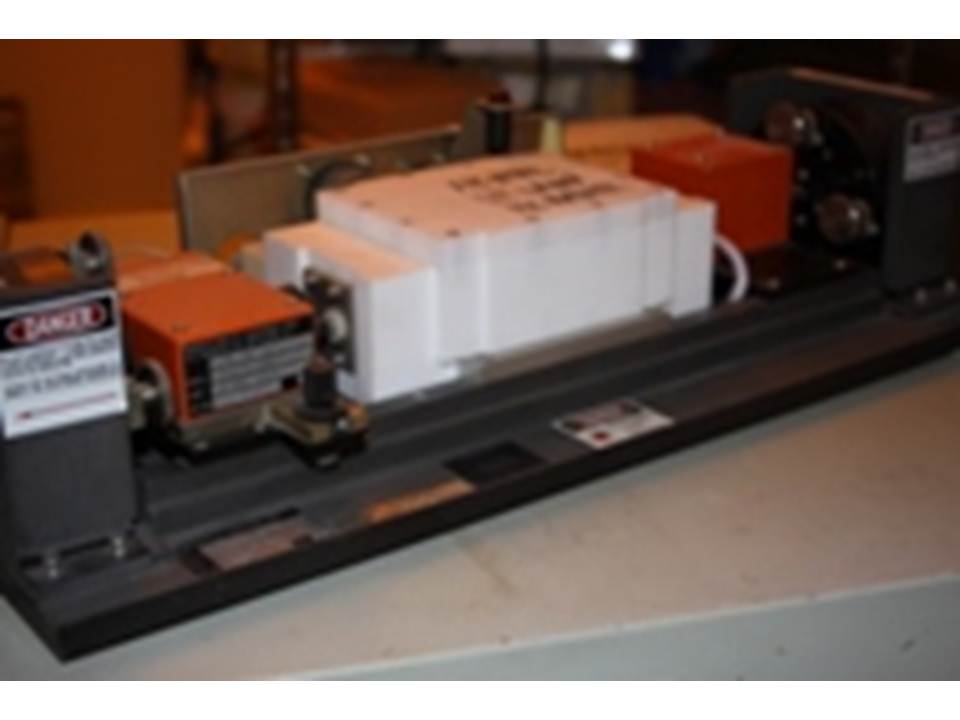 Laser Rail and Lamp Replacement Kit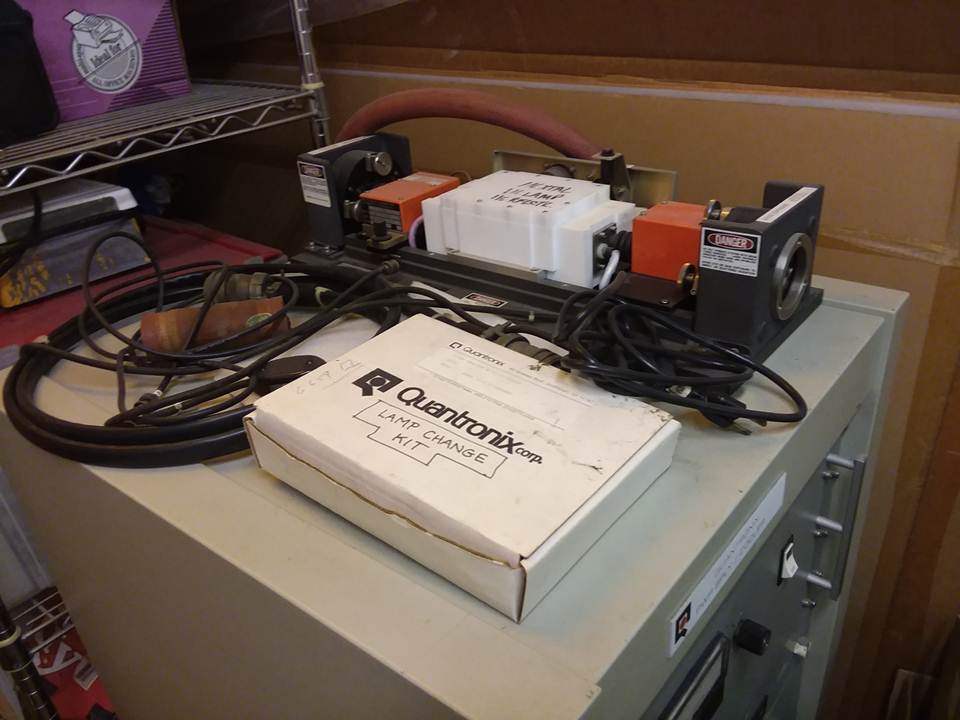 Laser Rail with Connecting Cables