| Oerlikon Leybold Vacuum Deposition System |
| UNIVEX 350 (1998) for Sputtering |
(Sale Unit SU71-09)


CONDITION
Well maintained Fully Operating Semiconductor Clean Unit in Good Physical condition. Fully operational and functional machine recently removed from our R&D MEMS Research Lab floor. The unit is complete with vacuum pump and chiller with connecting hoses.
UNIVEX 350 SPECIFICATIONS
The Vacuum Chamber is 350 mm in diameter with a single door access.
Currently configured for 3 phase 220 VAC.
Can be easily reconfigured for 3 phase 400 VAC

(For shipping arrangements of complete system)
Height 1705 mm X Depth 800mm X Width 1075 mm
(70inX43inX32in) Approx 60 cub ft

Film types:
Ti, Au, W, AlSi-2%, Cr, Ta, Pt, Cu, Si, and Mo
Gas Supplies
Argon, Nitrogen Oxygen
Description
The unit consists of two separable 19" rack mount cabinets. The process chamber and the pump system are accommodated in one cabinet. The process chamber has two Magnetron Sputtering Sources, placed in sputter-up arrangement with a rotating high-temperature substrate holder with a heater on top.
The electric power supply with the system controllers with display and operating functions are accommodated in the second cabinet. It has the following components:
Leybold INFICON Deposition Monitor
Siemens TD200 Display
Combivac CM31
Tylon General RO7030, RO7031, VS24
MARIS Plasma Controller
Turbotronik NT20
Dressler RF Generator VM1500

The system is ideal for research and development, Pre-production trials, and Special experiments.

Perfect for a startup or university with technical skills to take some technical responsibility and save money over buying new one.

It is available for inspection by appointments
Pricing negotiable. Make Offers.
EQUIPMENT PHOTOS
Univex 350 Cabinets with water chiller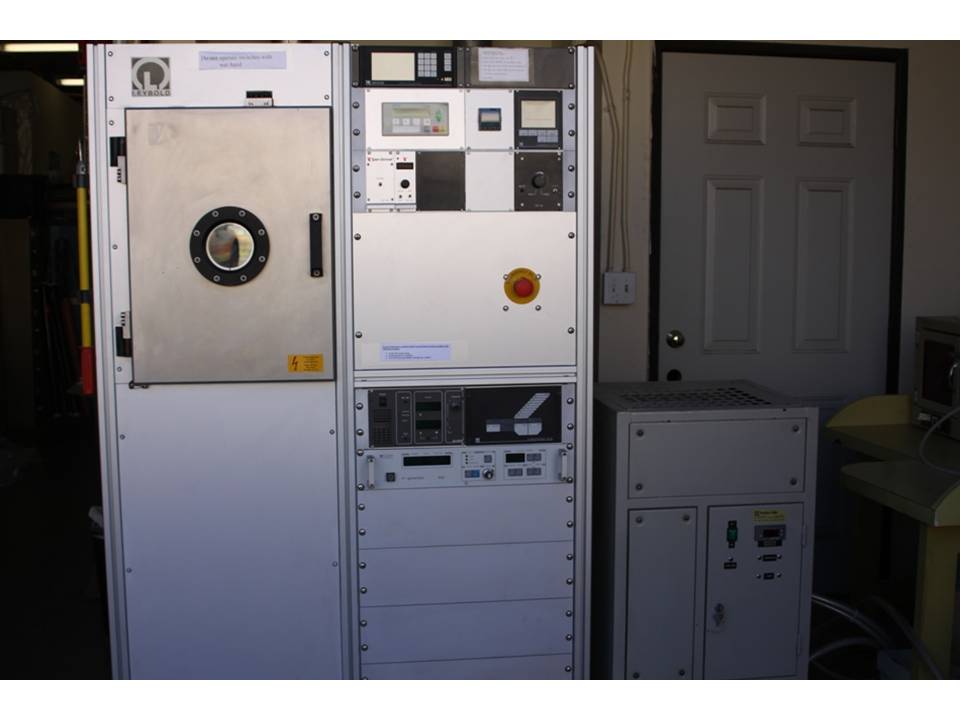 Rear View of Univex 350 Cabinets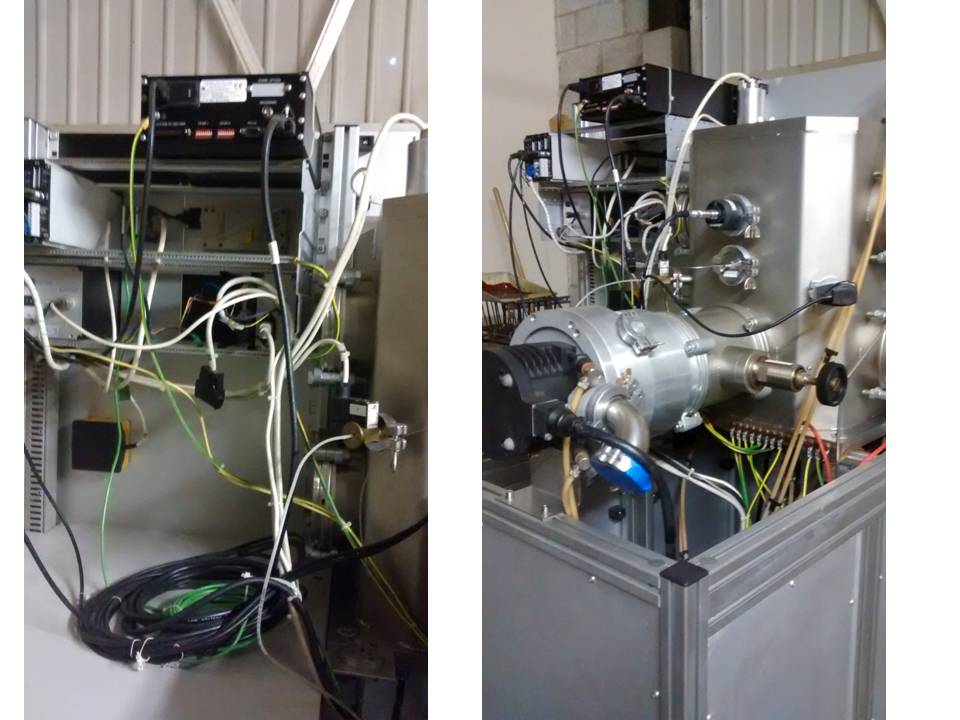 Water Chiller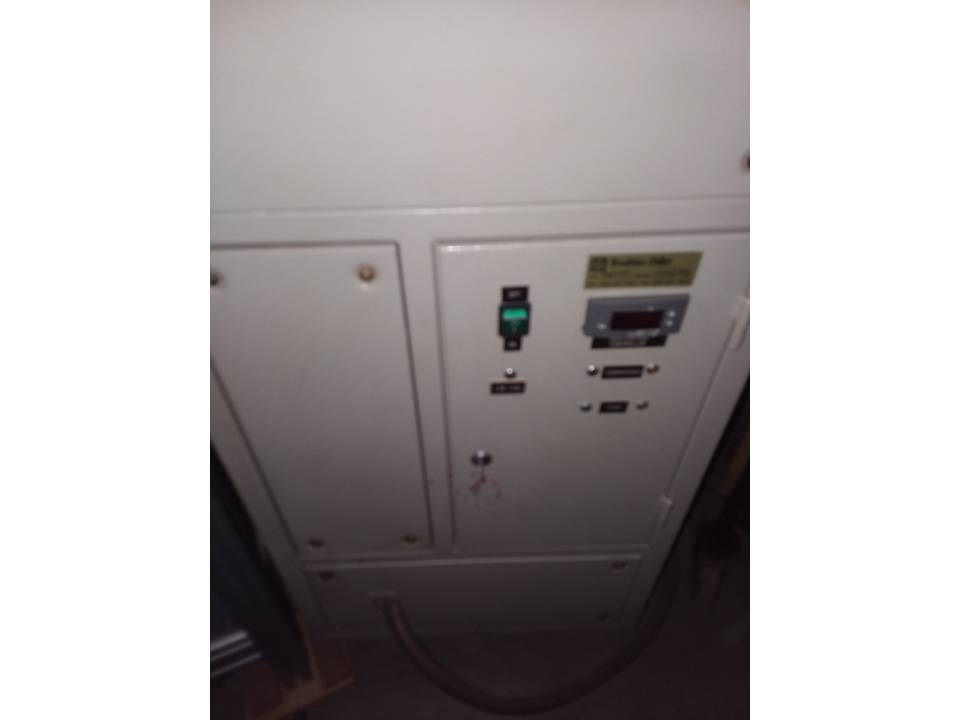 Trivac B Vacuum Pump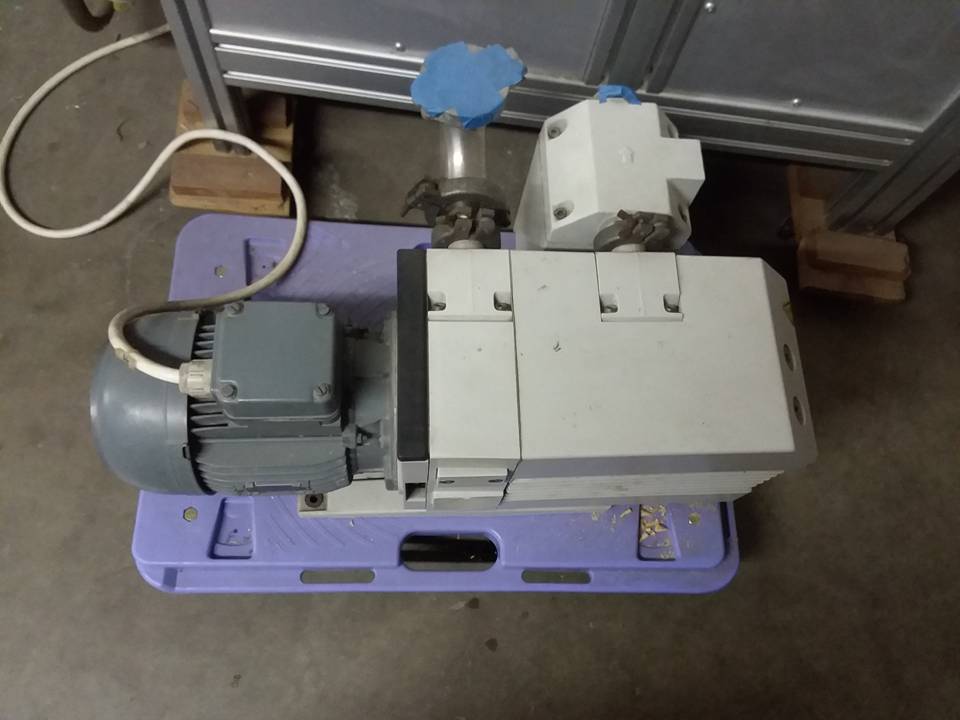 Leybold INFICON Deposition Monitor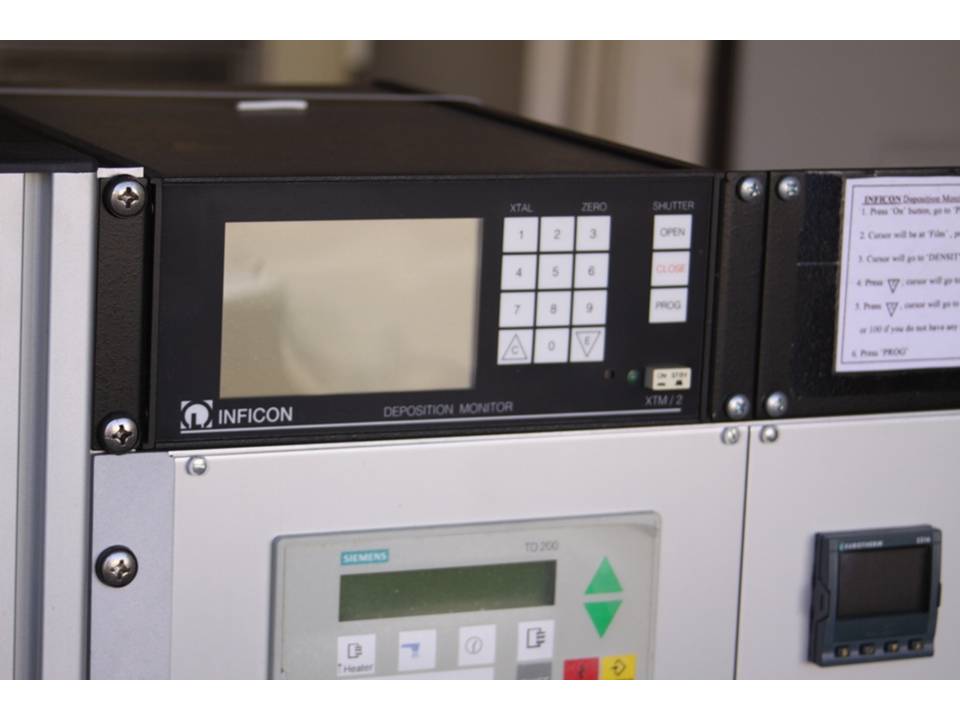 Leybold INFICON Deposition Monitor, Siemens TD200 Display, Combivac CM31, Tylon General RO7030, RO7031, VS24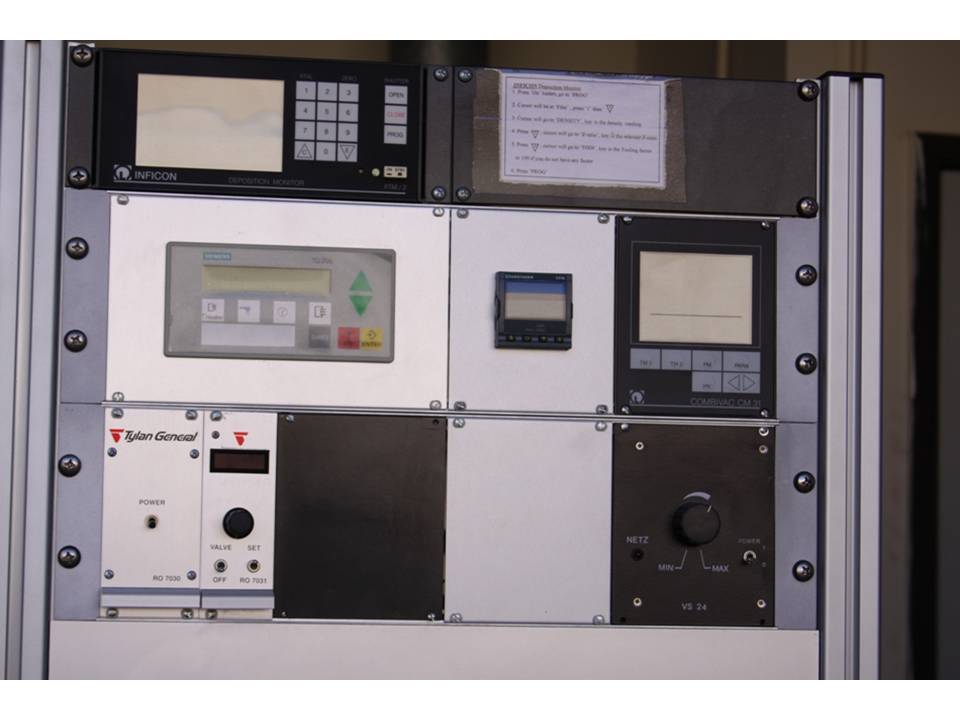 MARIS Plasma Controller and Dressler RF Generator VM1500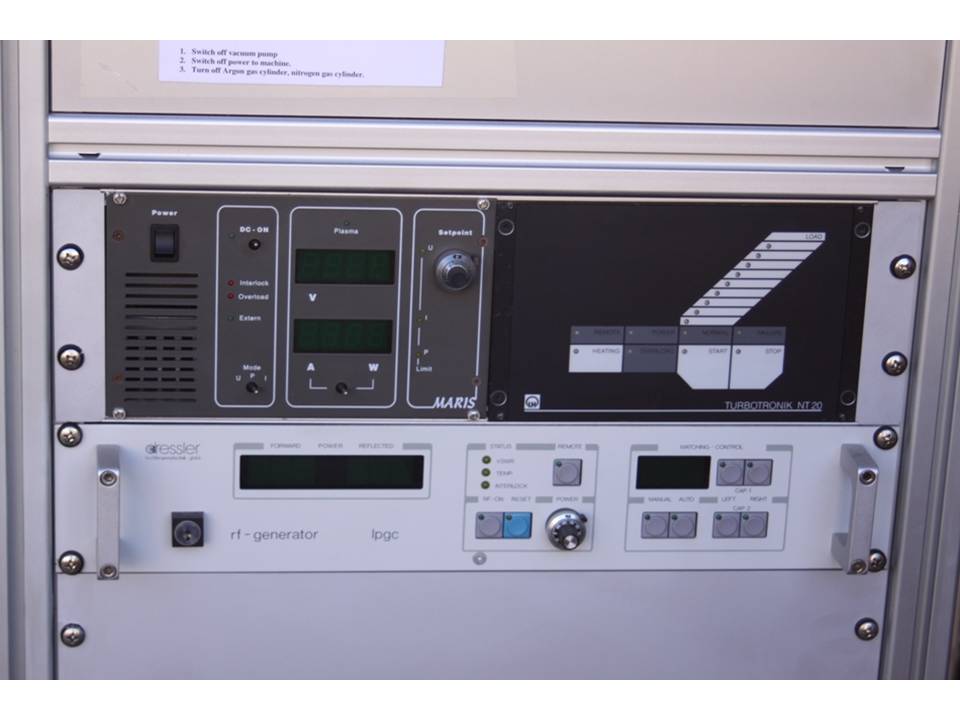 Chamber Inside View 1
Chamber Inside View 2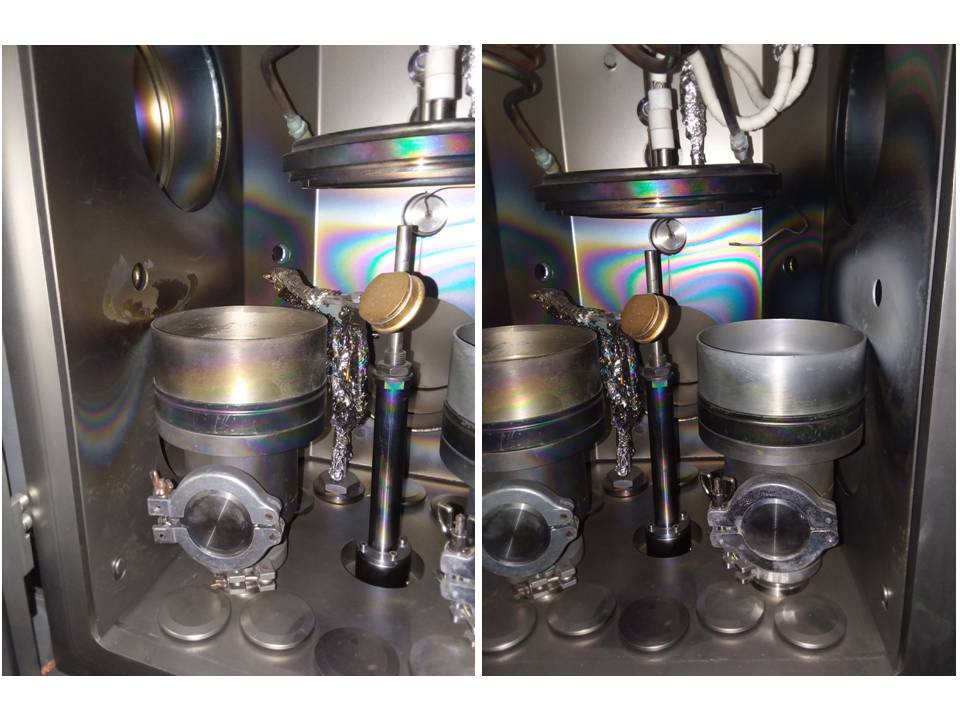 Chamber Inside View 3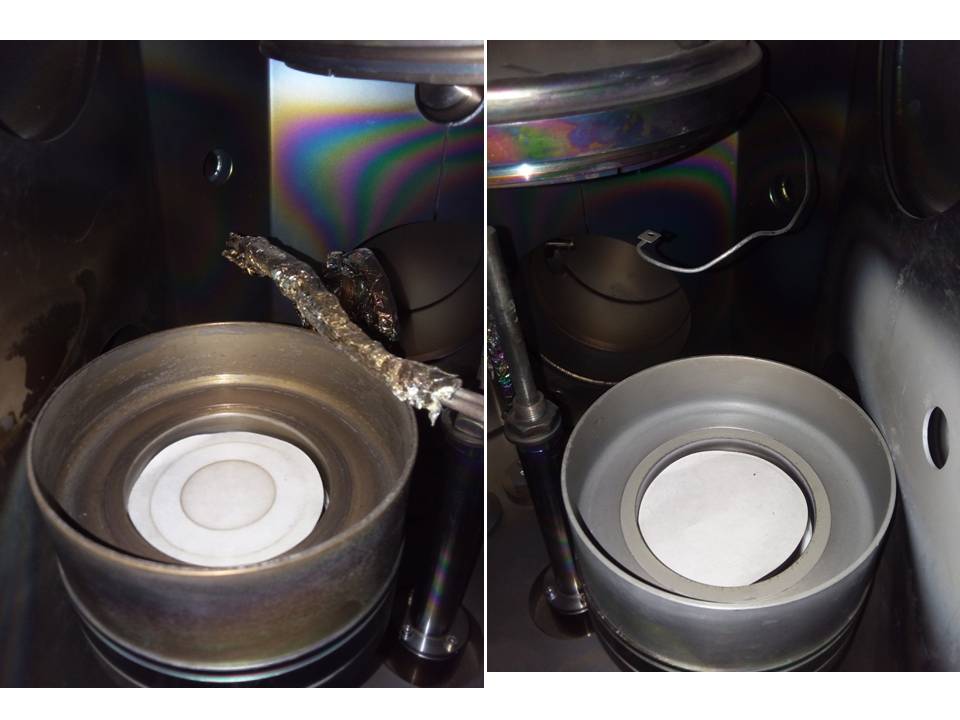 Vacuum Chamber Plumbing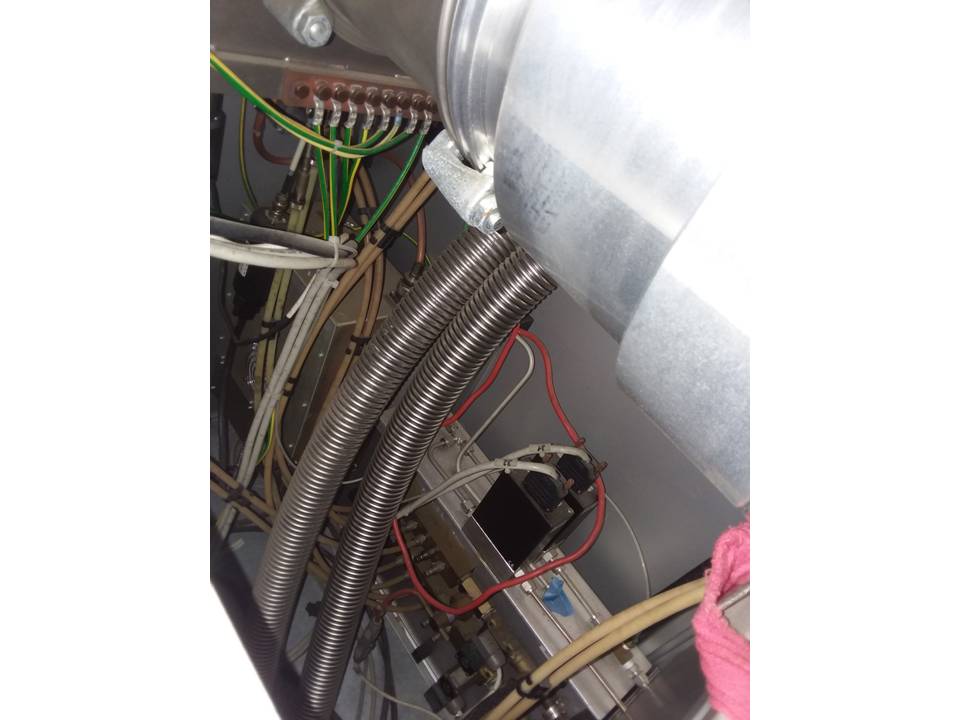 Controls Cabinet Rear Door Wiring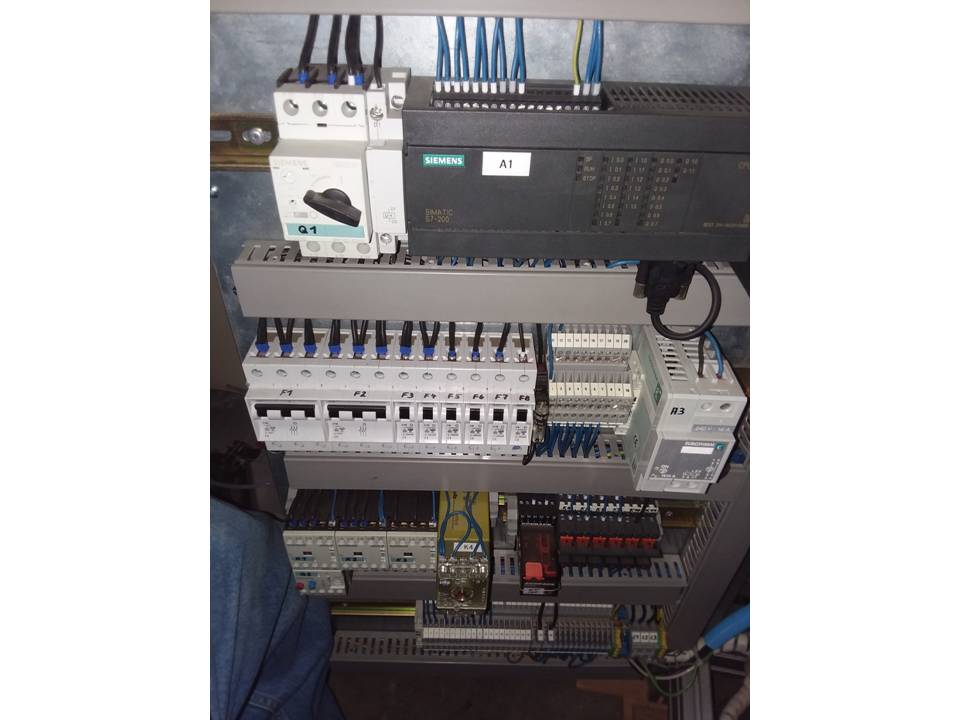 Step-Up Transformers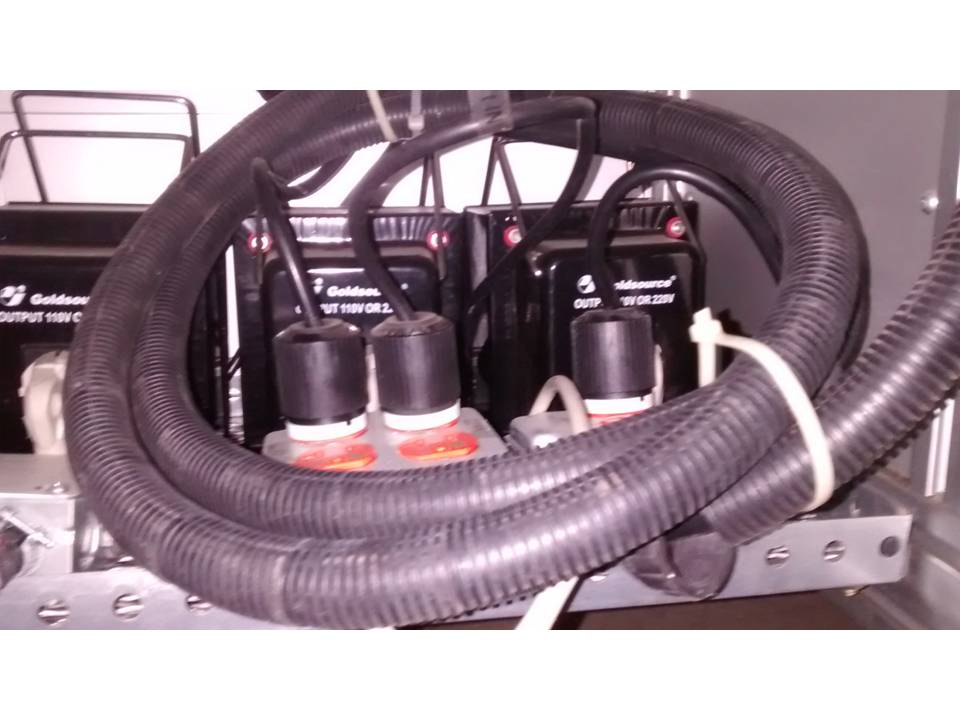 Chamber Inside View 4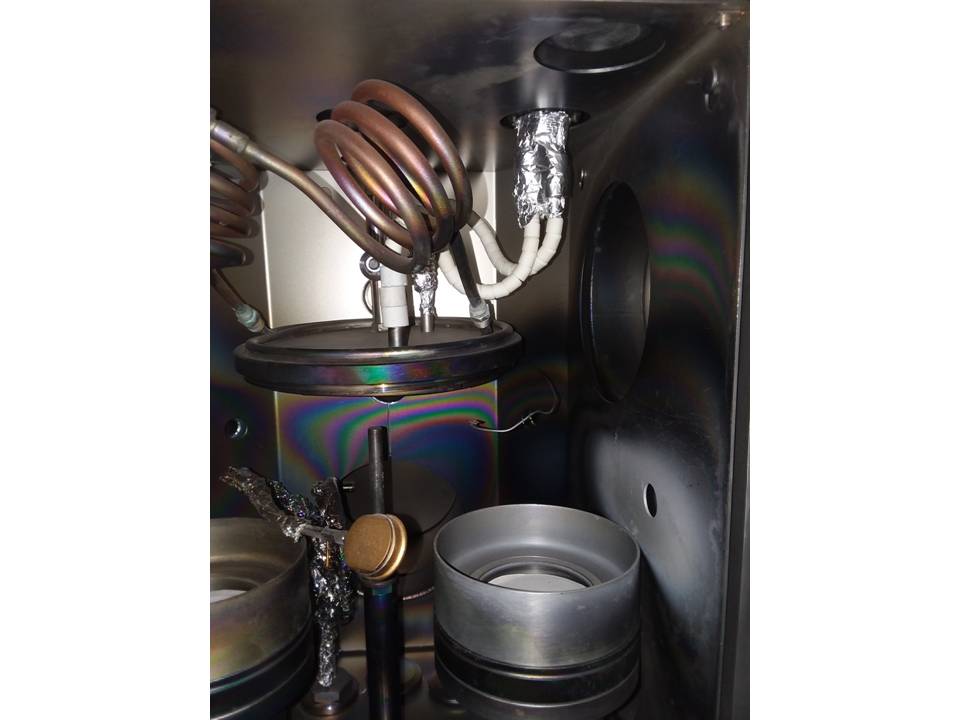 Chamber Inside View 5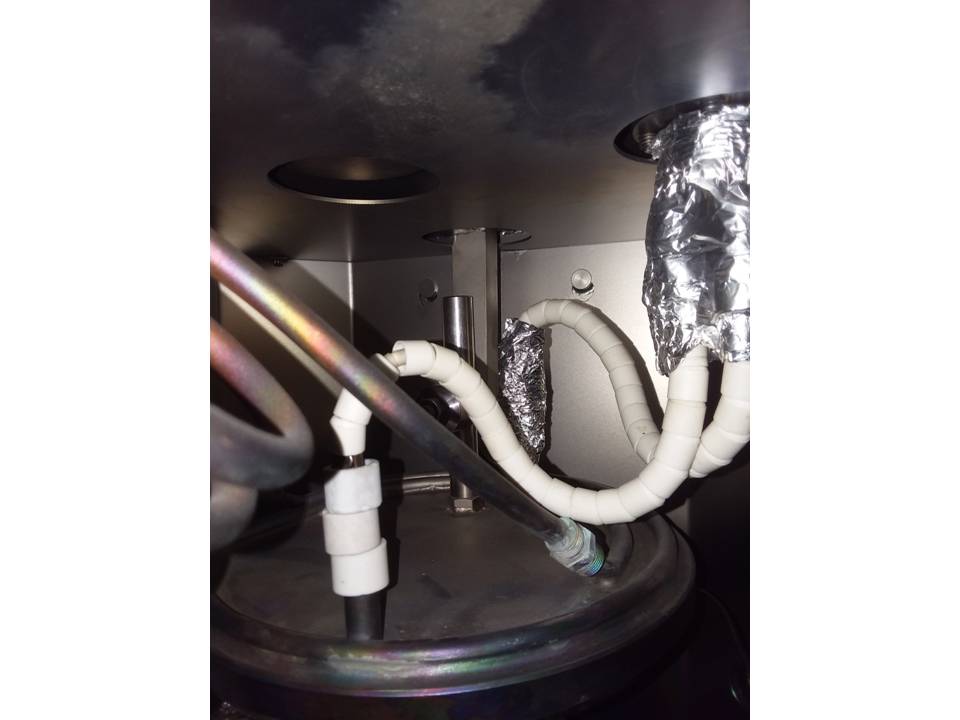 Logo
Manufacturer's Label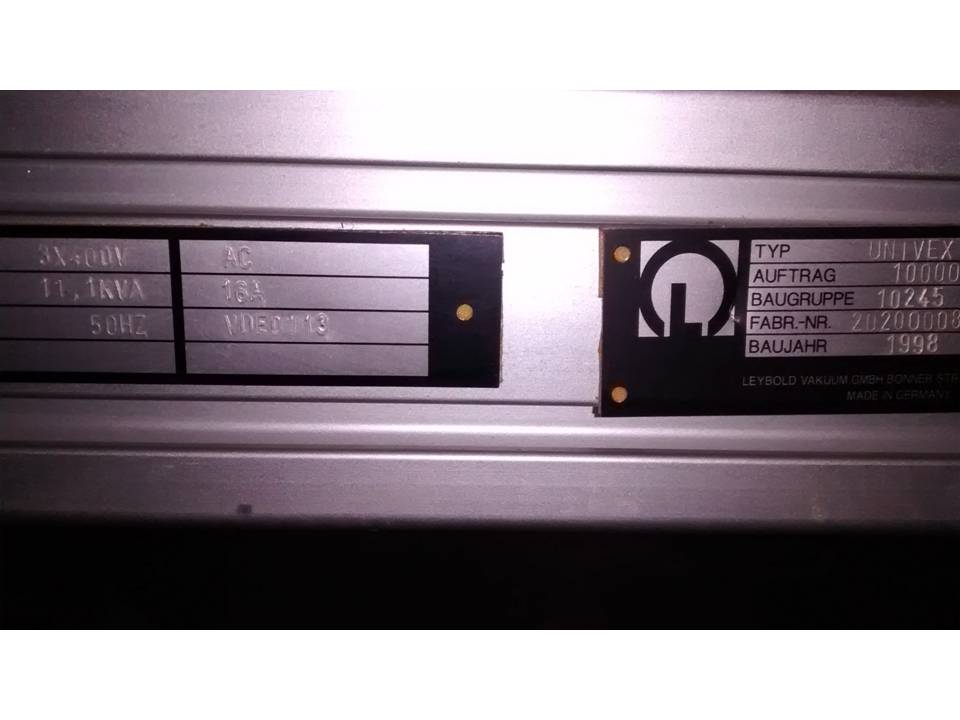 Manuals