| TYLAN/TYSTAR PVD 1000 Reactor |
(Sale Unit SU71-08)


CONDITION
Well maintained Fully Operating Semiconductor Reactor for Slicon Nitride and Silicon Oxide Deposition at low temperatures
PVD 1000 REACTOR SPECIFICATIONS
3 phase 220 VAC, 40 A Max
Height 41" X Depth 28" X Width 81"
Weight 970 lb

| | | |
| --- | --- | --- |
| PVD 1000 Process Data | Silicon Nitride | Silicon Oxide |
| Thickness Uniformity Across Substrate | < +/-8% | < +/-5% |
| Thickness Repeatability | < +/-5% | < +/-3% |
| Deposition Rate (150C, 1 Torr) | 60 Ang/min | 120 Ang/min |
| Cycle Time (1500Ang.) | 55 min | 45 min |
| Substrate Temperature | 50 - 250C | 50 - 250C |
| Reactor Pressure | 0.3 - 0.5 Torr | 0.3 - 1 Torr |
Gas Supplies
Reactant Gases
Fittings: 1/4" Metal Face Seals (VCR)
SiH4 20 sccm / 15 psi
NH3 200 sccm / 20 psi
N2O 200 sccm / 20 psi

Description
The Tystar PVD 1000 Photo-Enhanced CVD Reactor uses UV light as an energy source for activating process gases for the deposition of dielectric films at low temperatures (<150C). Films of silicon dioxide (SiO2), silicon nitride (Si3N4), silicon oxy-nitride (SiON) and others can be deposited. Minimal stress is observed in these films due to the low deposition temperature. Since the UV photon energy used does not ionize the process gases, no radiation damage from charged particles has been observed.

(Advantage: Unlike PECVD, PVD-1000 eliminates the need to introduce electrodes into the reaction chamber. The absence of electrodes prevents ion damage to sensitive devices. Unlike LPCVD operating at high temperatures, PVD-1000 minimizes thermally induced stress in the films, while providing excellent step coverage.)

The PVD 1000 deposited films offer excellent step coverage. Our system has dual-process chambers - each can handle 9X3" wafers (The base plate can be machined for larger or smaller size wafers; e.g. 5X4" or 4X5" wafers). The PVD 1000 reactor is used in a variety of applications for film deposition on "III/V" materials, such as gallium arsenide, indium antimonide and other materials that cannot tolerate higher deposition temperatures.

Reactor is ideal for R&D and small lot production (up to 18 X 3" wafers).

Perfect for a startup or university with technical skills to take some technical responsibility and save money over buying new one.

Spares:
2 Quartz Windows 12"X12", 1" thick,
2 Seals for Quartz Windows.
It is available for inspection by appointments
Pricing negotiable. Make Offers.
EQUIPMENT PHOTOS
PVD-1000 Side View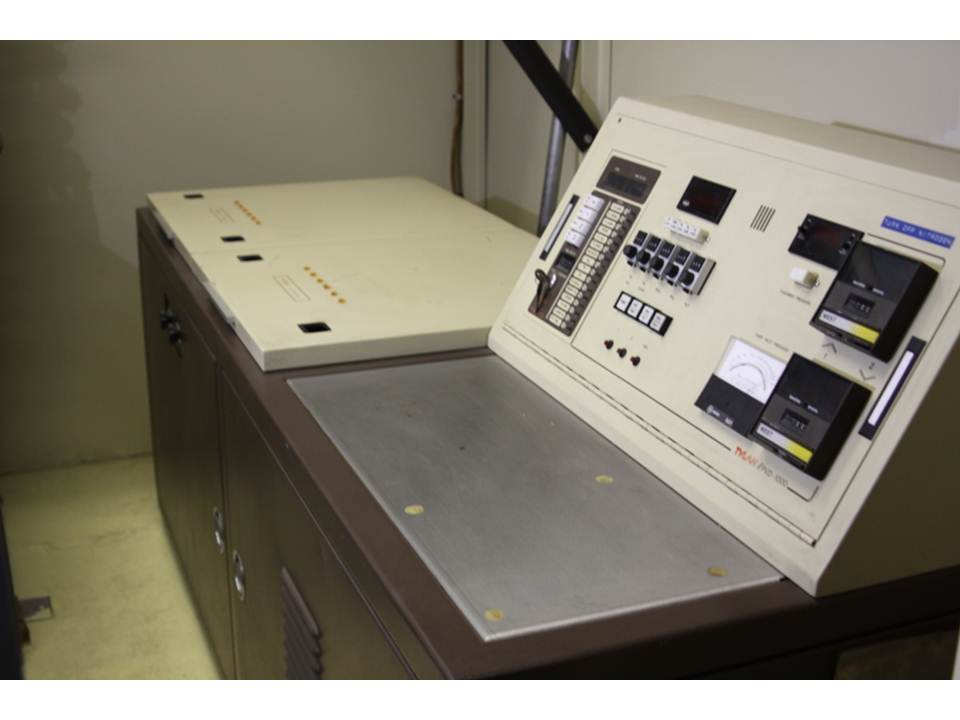 Close Up View of Controls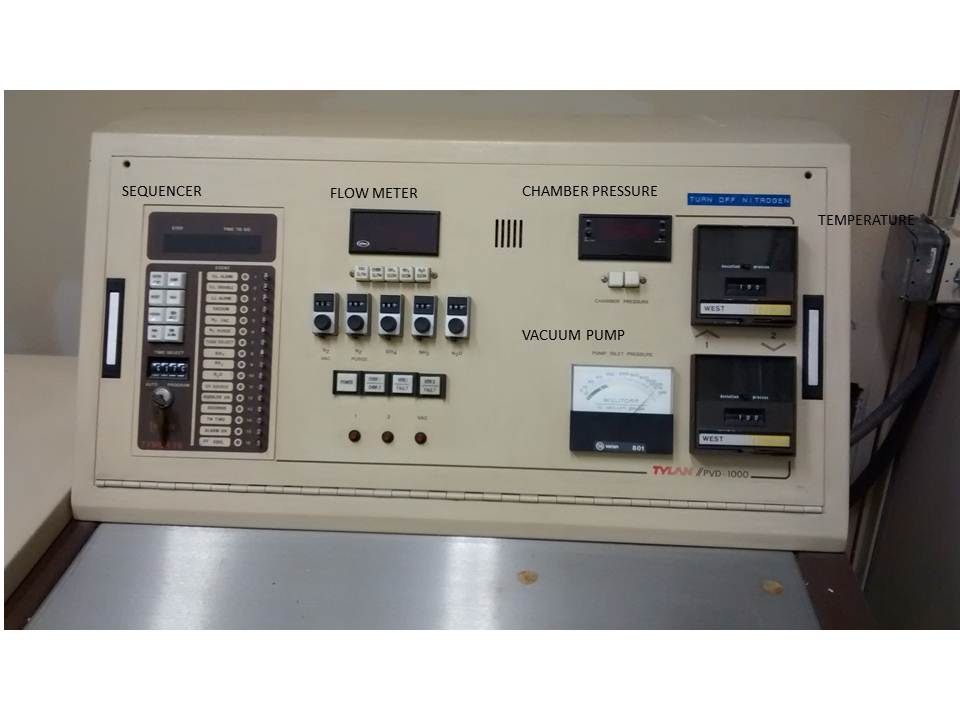 View from Left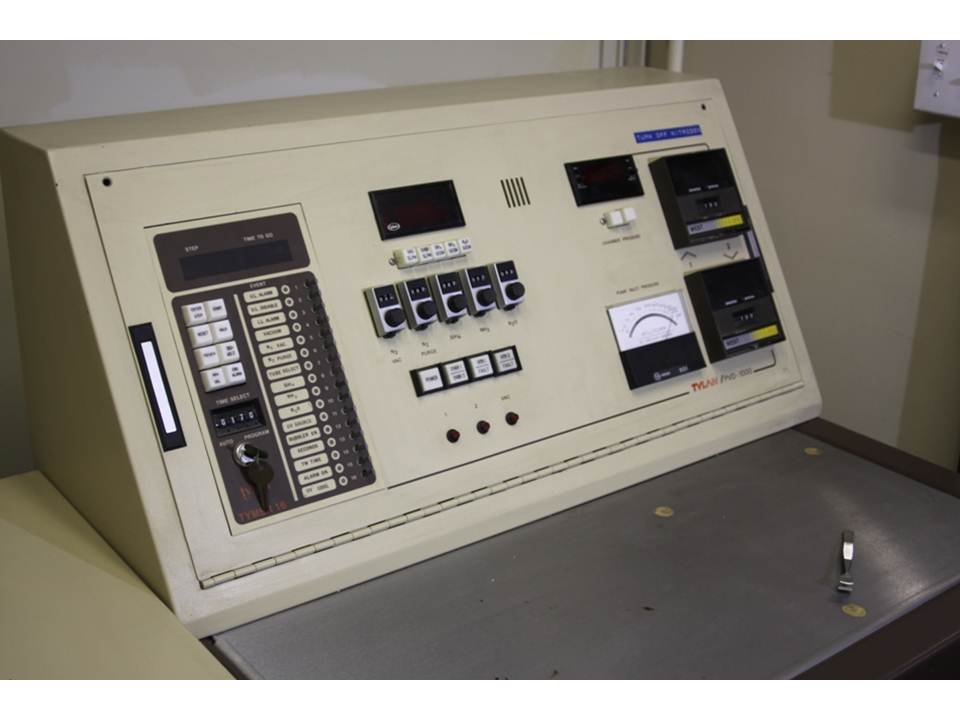 Chambers with lid closed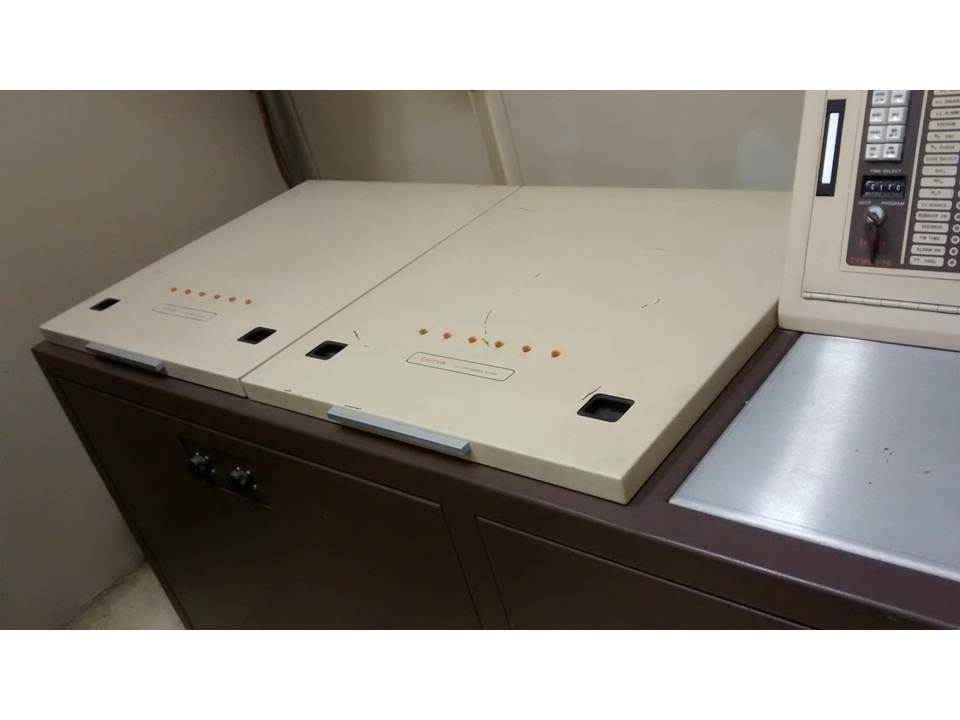 Chamber View Lid Raised with UV Lamps # 1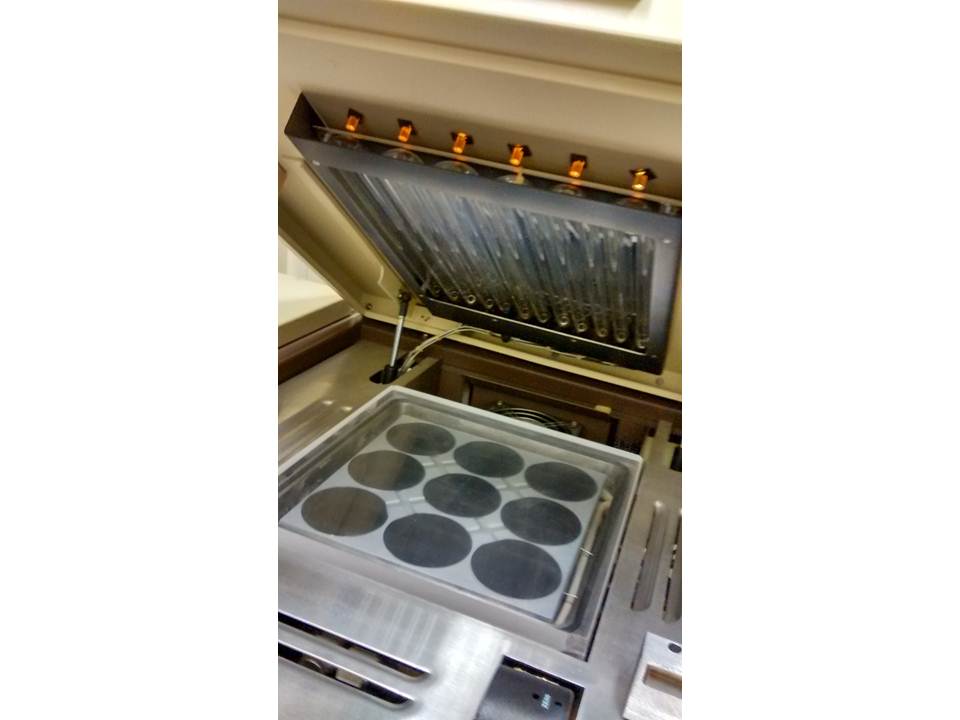 Chamber View Lid Raised with UV Lamps # 2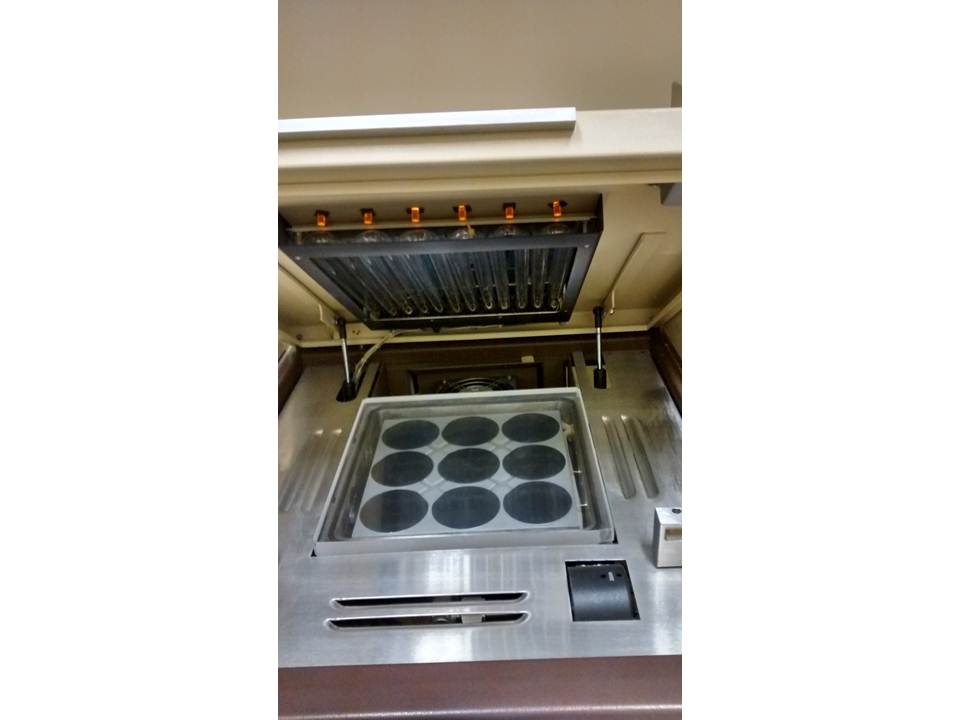 Wafers thru Quartz Windows View 1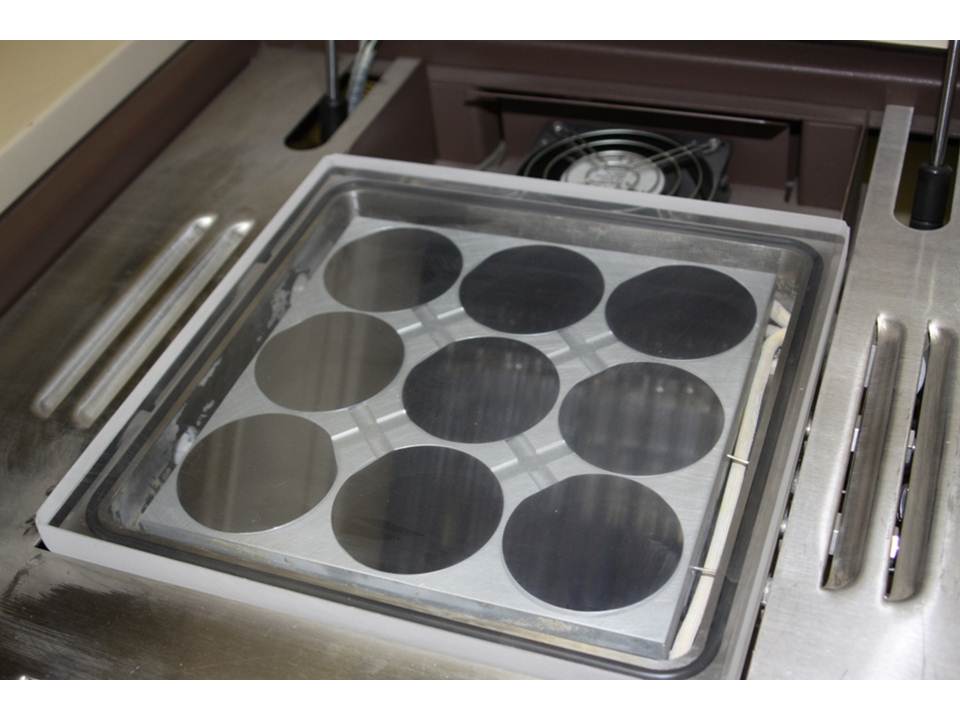 Wafers thru Quartz Windows View 2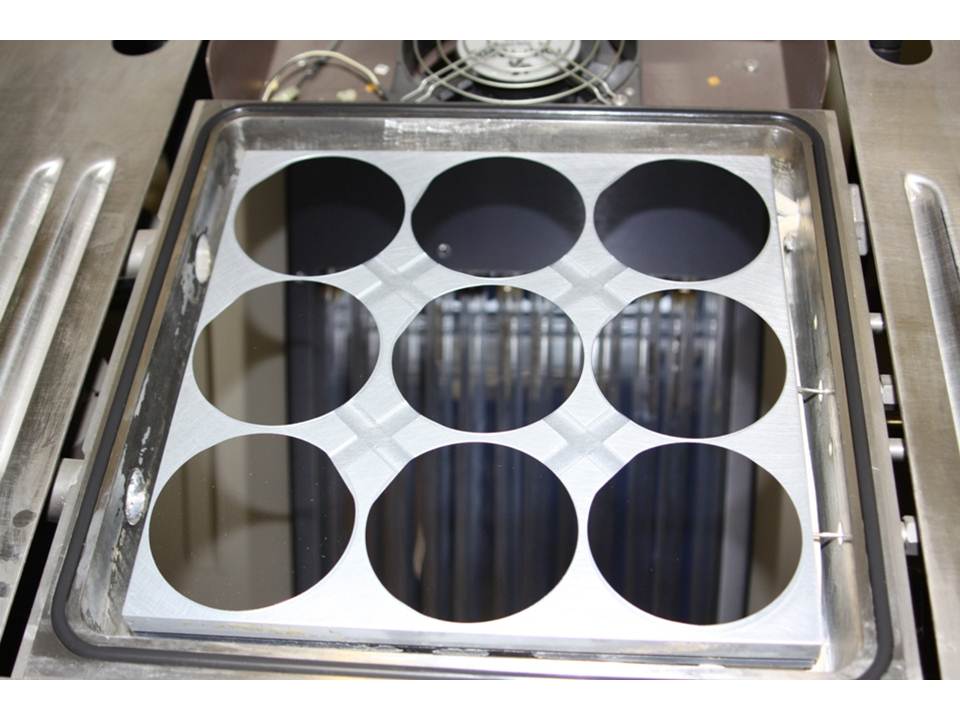 Gas Feed SS tubes on Right Panel with VCR Fittings valves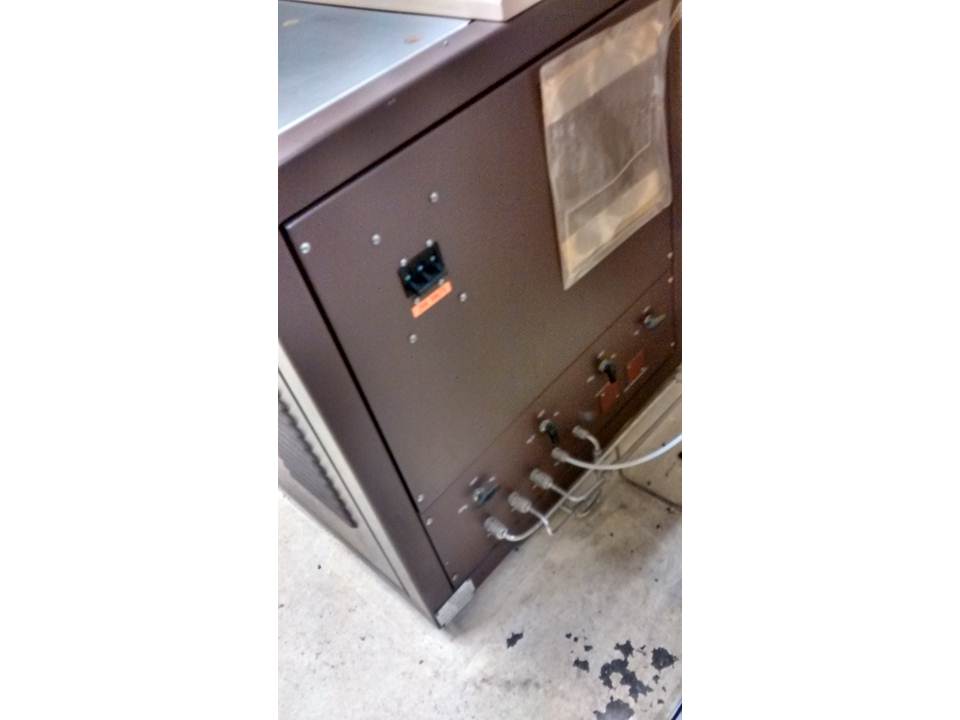 Logo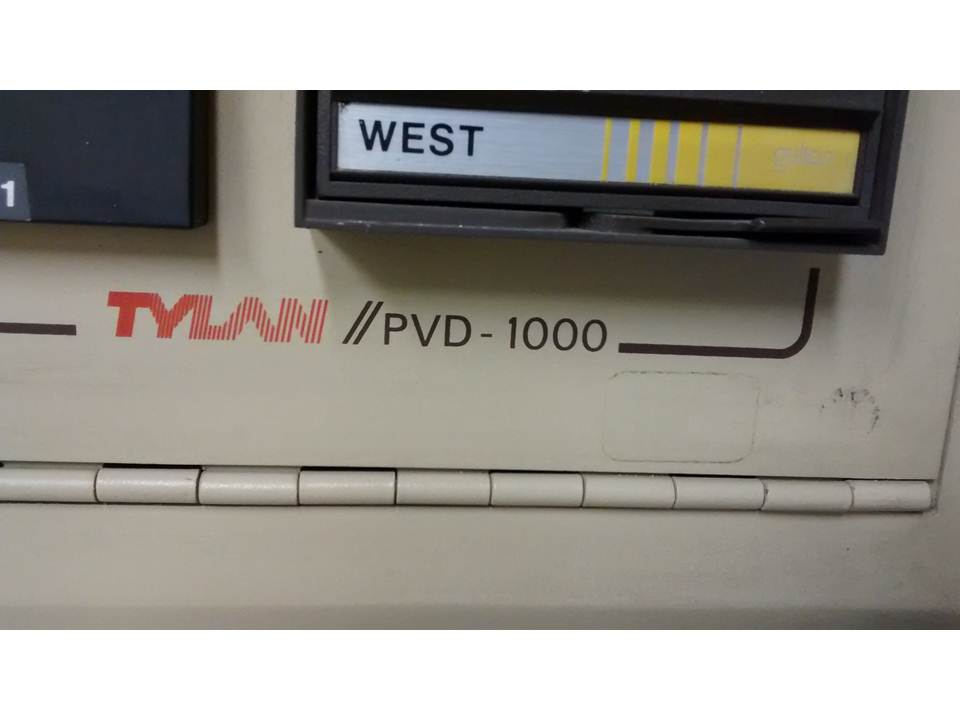 Gas Flow Diagram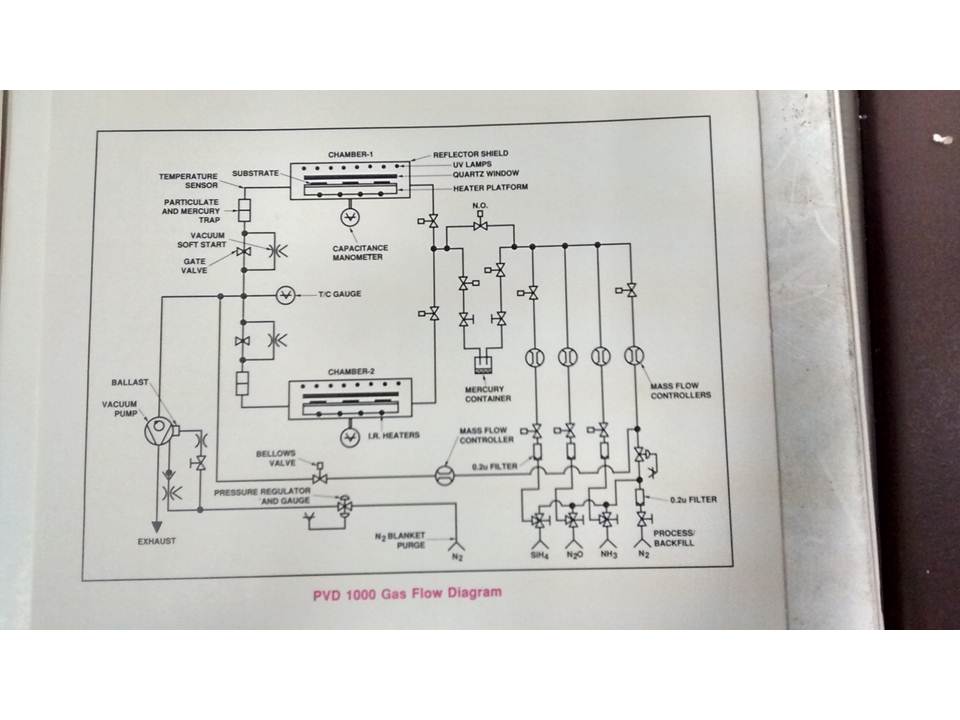 Manuals