| 8 foot HDPE wet station (IAS) with Photoresist |
| (Deep Trench) Spraying System |
(Sale Unit SU71-03)


CONDITION
Multi-Purpose HDPE Wet Bench Configured for Photoresist Spraying.
Current configuration:
Linear Drive for the Air Brush (produces incremental radial movement on the wafer)
Rotary Control of the wafer on a stage with precision control
Air pressure regulation for Photoresist flow control and drying time,
Laptop for controlling motions and air valves.
DESCRIPTION:
The Spray station was designed in-house. The main features include uniformity of spray, and
air and PR flow controls so that the spray drys without puddling deep etched trenches.
Possible Reconfiguration
This wet bench can easily be configured as Wet Bench for corrosive chemicals similar to SU71-02.
The Wet Bench is in use in current configuration. Dimensions: 98" wide X 93" High X 36 " Deep
It is available for inspection by appointments
Pricing negotiable. Make Offers.
EQUIPMENT PHOTOS
PR Spray Bench View 1
PR Spray Bench View 2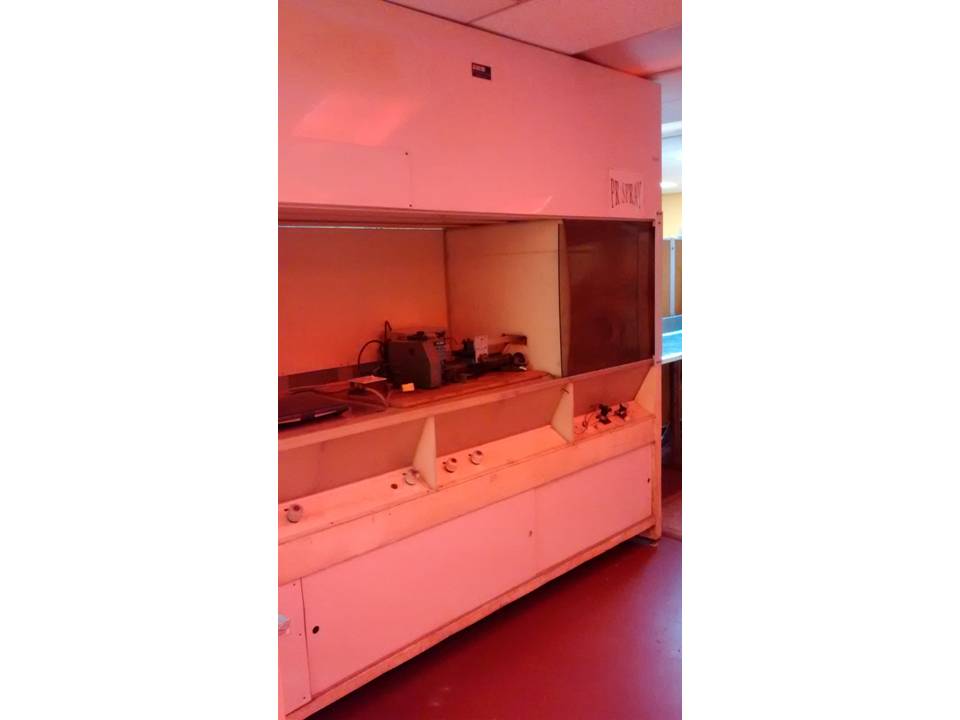 PR Spray Chamber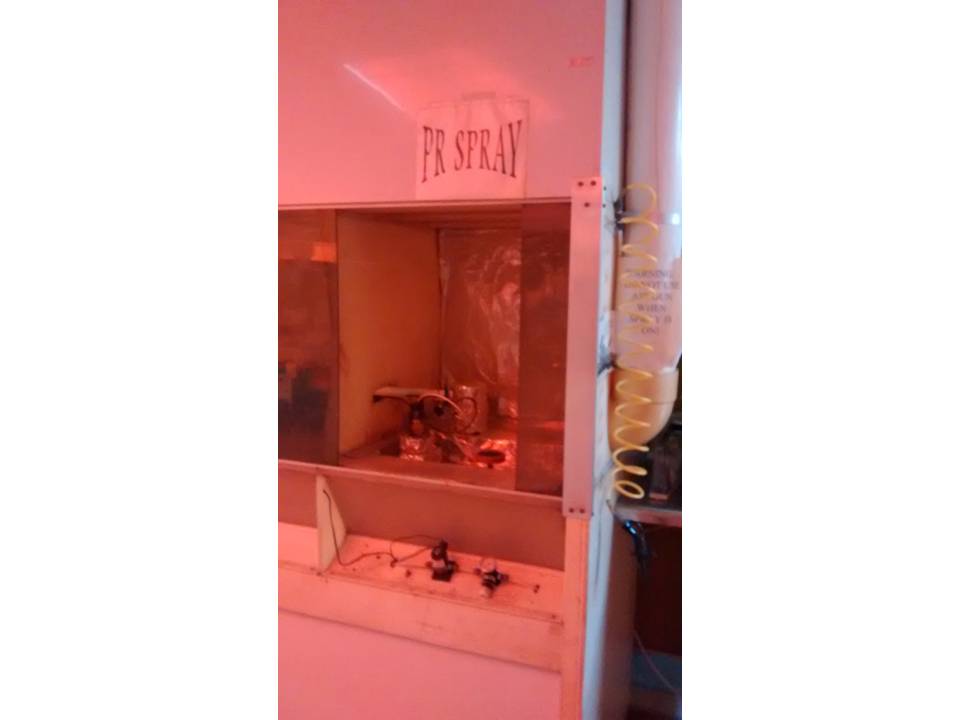 Air Switch and Regulator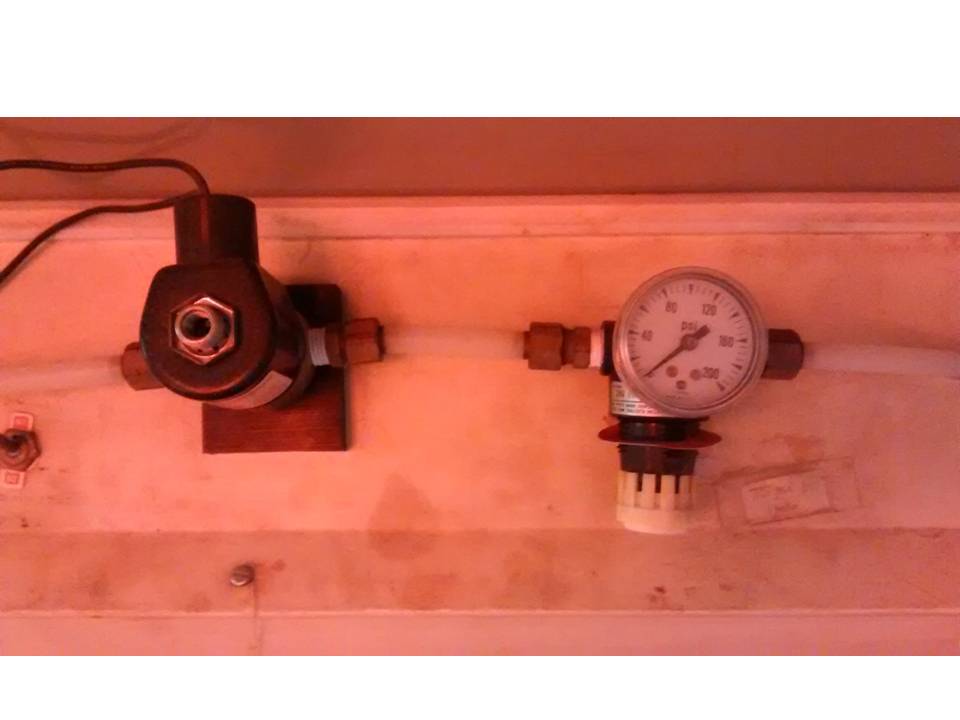 Computer Monitor Display
Linear Drive for Air Brush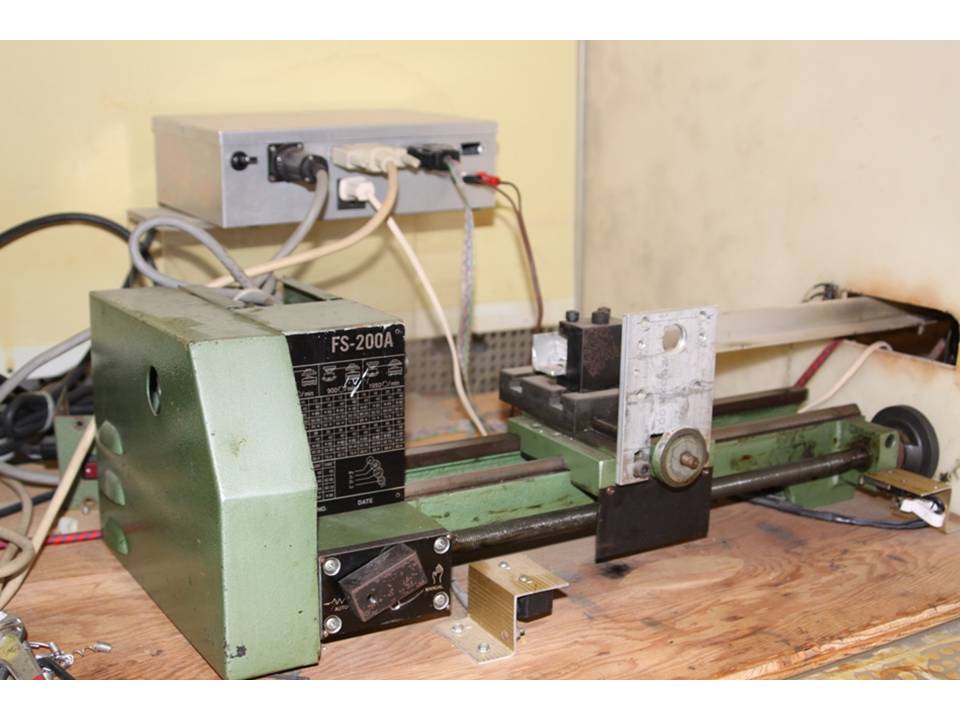 Air Brush View 1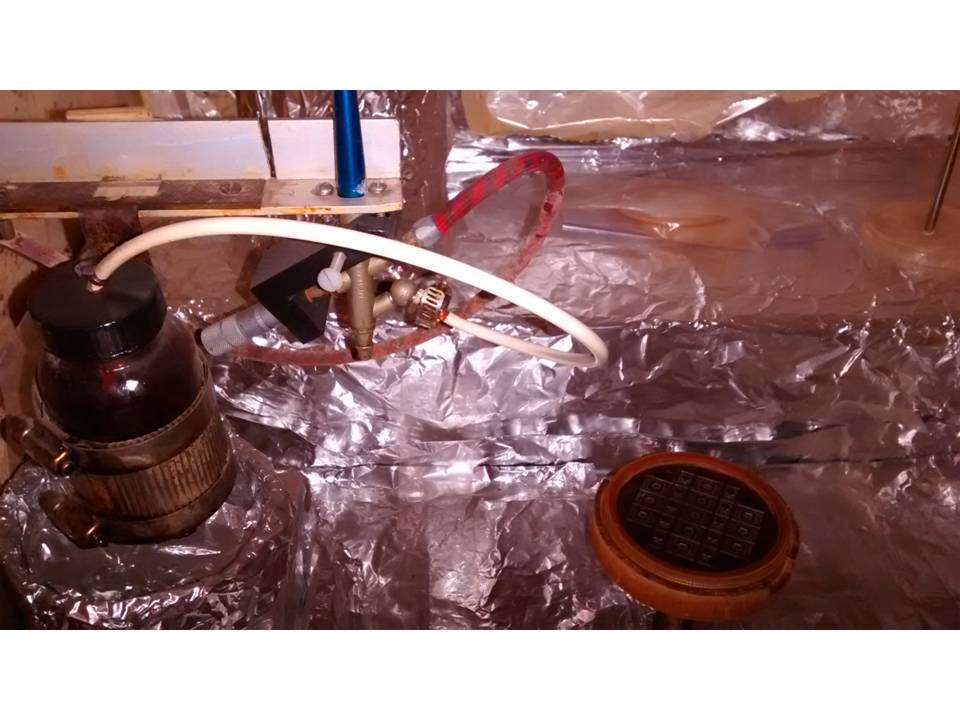 Air Brush View 2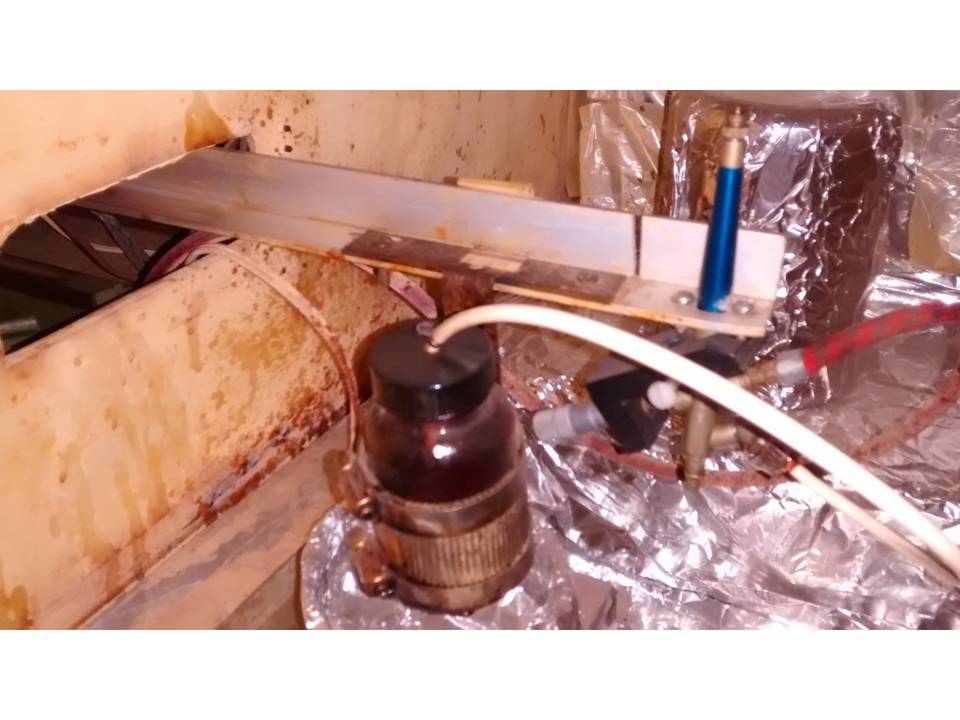 Wafer View 1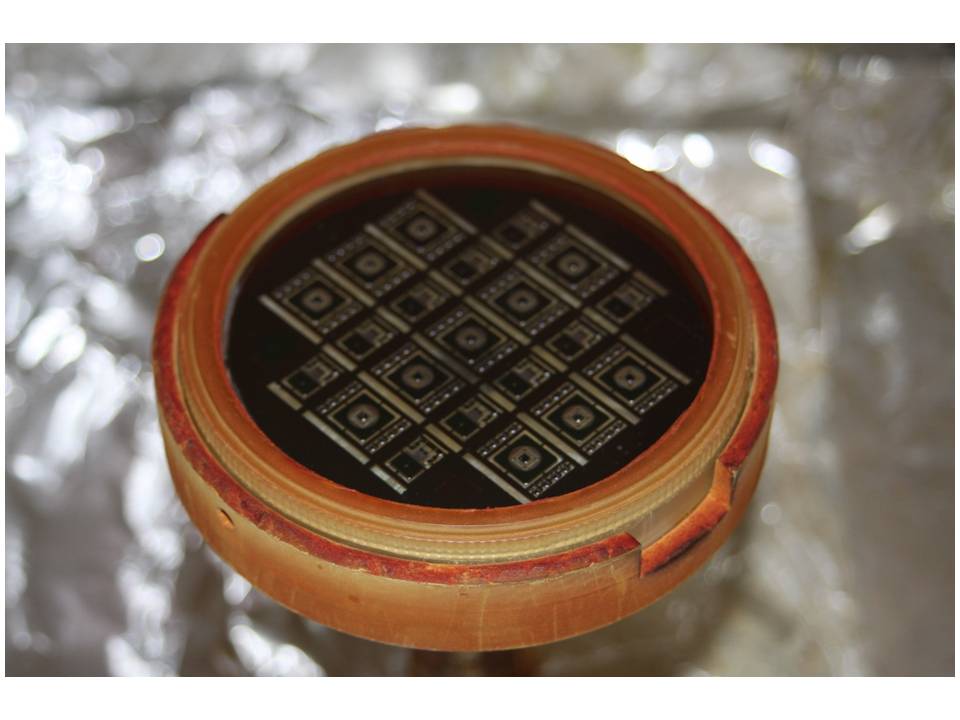 Wafer View 2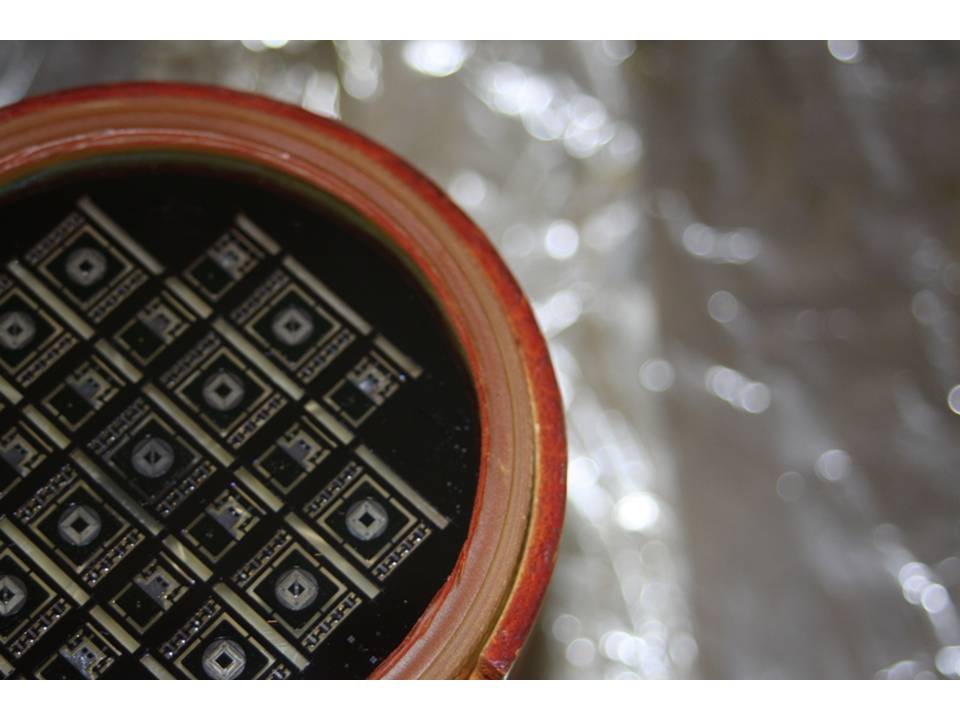 Spray Chamber View 2