| 8 Foot HDPE Wet Station IAS for Corrosive Chemicals |
(Sale Unit SU71-02)


CONDITION
Multi-Purpose HDPE Wet Bench with three ultrasonic cleaning baths with three timers.
Current configuration:
Includes SS tanks, controlled in chemical heaters, chemical contact free pump, temp controllers,
hot plates, timers, valves etc. for
Acid, Acetone, Isopropyl Alcohol, PR Development, BOE, KOH Etching, Electroless plating etc
DESCRIPTION:
Three Delta Sonic MG 1800
The MG-1800 was designed to have a nominal max output of 1800 watts and drive 36 ultrasonic "elements".
The unit works with a stainless steel tank with (36) 40kHz ultrasonic "elements" externally bonded to the tank.
This is in very good condition. It is being used in a clean room at our MEMS Research Lab.
It is in proper, working condition. Check out the picture for more information.
Cole Parmer Pump
Precision digital drive offers a maintenance-free high-accuracy motor and an easy interface
– makes setup and operation easier
Flow rate 0.001/0.006 to 566/3400 mL/min with L/S tubing—flow rate depends on drive rpm, pump head, and tubing size
View pump performance. Check out the picture for more information.
Two Temp Controllers
These temperature controllers display both the setpoint and process temperature and features modern control technology
that produces greater temperature stability. The Auto-tune feature minimizes setpoint overshoot and features
the ability to learn your process producing greater stability. Changing your setpoint is easily done with the interface keys.
the The controller can also perform ramp rate operations to allow the user to slowly raise the process temperature. The controller
the also features an audible alarm output, temperature selectable and one panel mounted receptacle that accept a three-prong plug.
It can be configured with J, K, or T type thermocouples or 100 ohm platinum RTD probes.
The Wet Bench is in use in current configuration. Dimensions: 98" wide X 93" High X 36 " Deep
It is available for inspection by appointments
Pricing negotiable. Make Offers.
EQUIPMENT PHOTOS
Wet Bench View 1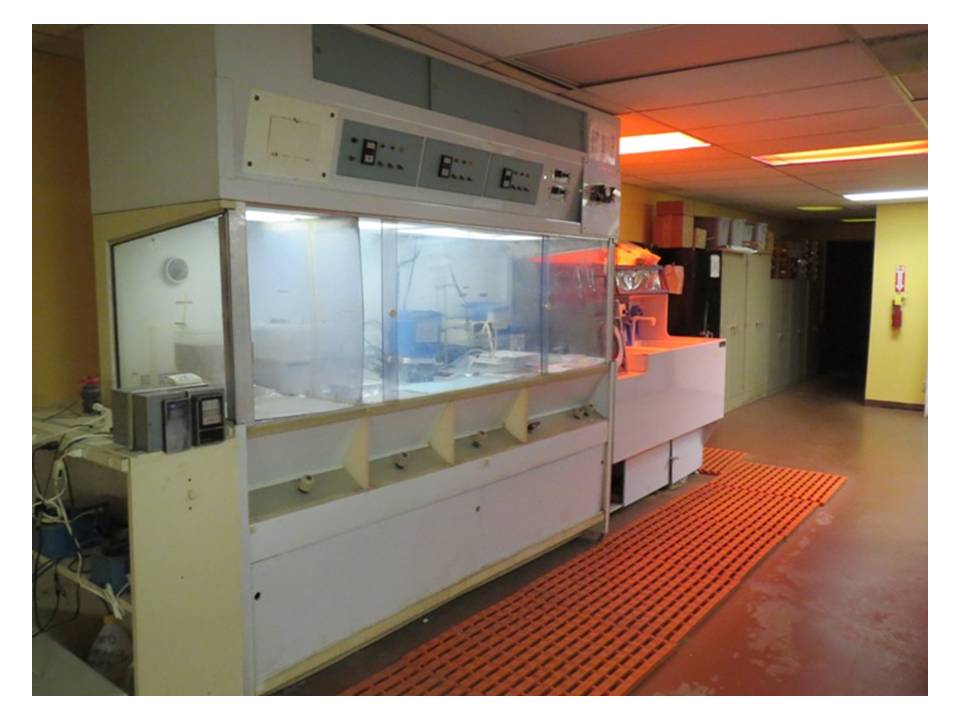 Wet Bench View 2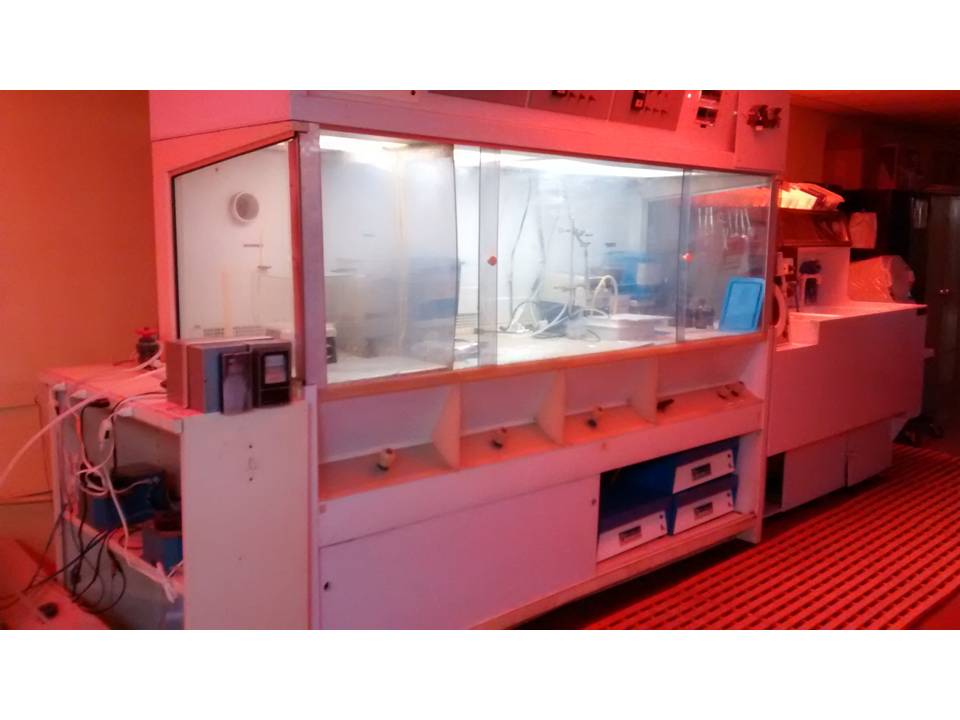 Timers with Control Switches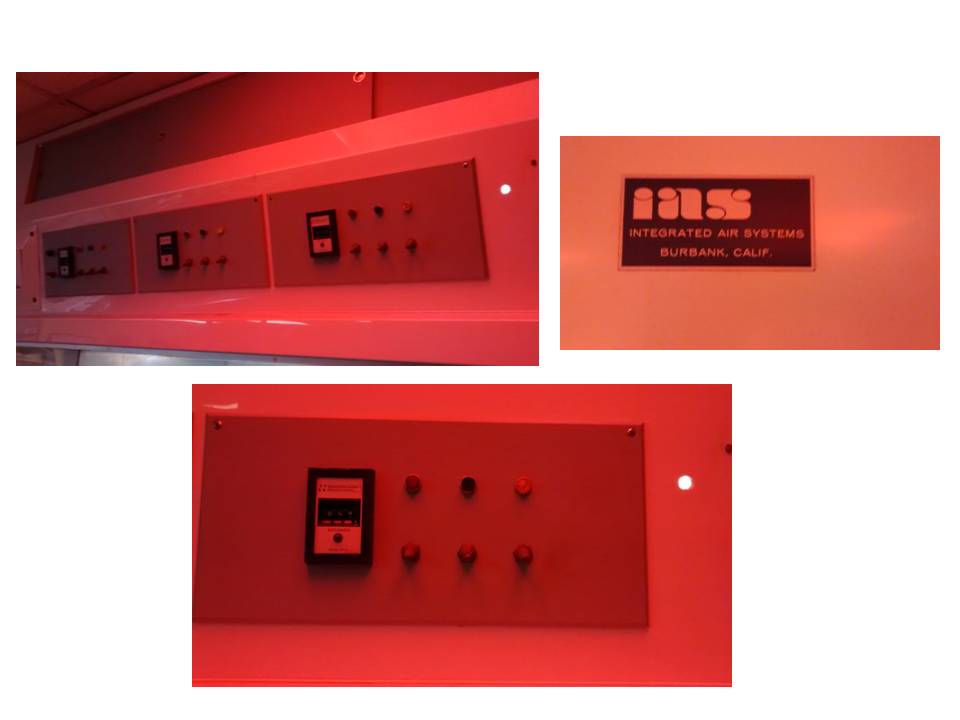 Two Temp Controllers
Flow Control Valves View 1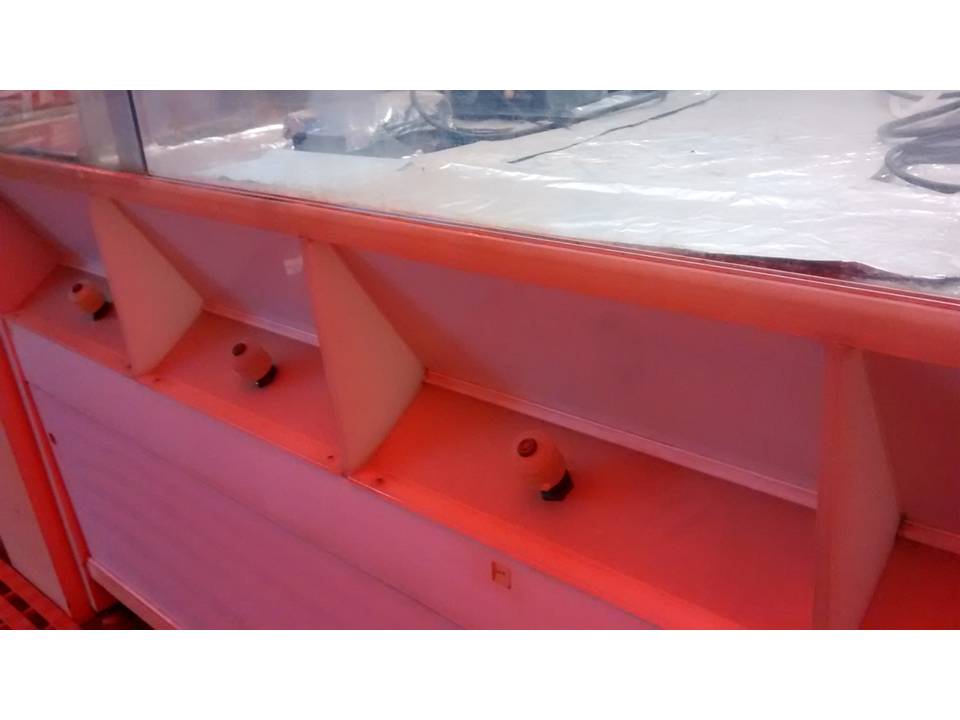 Flow Control Valves View 2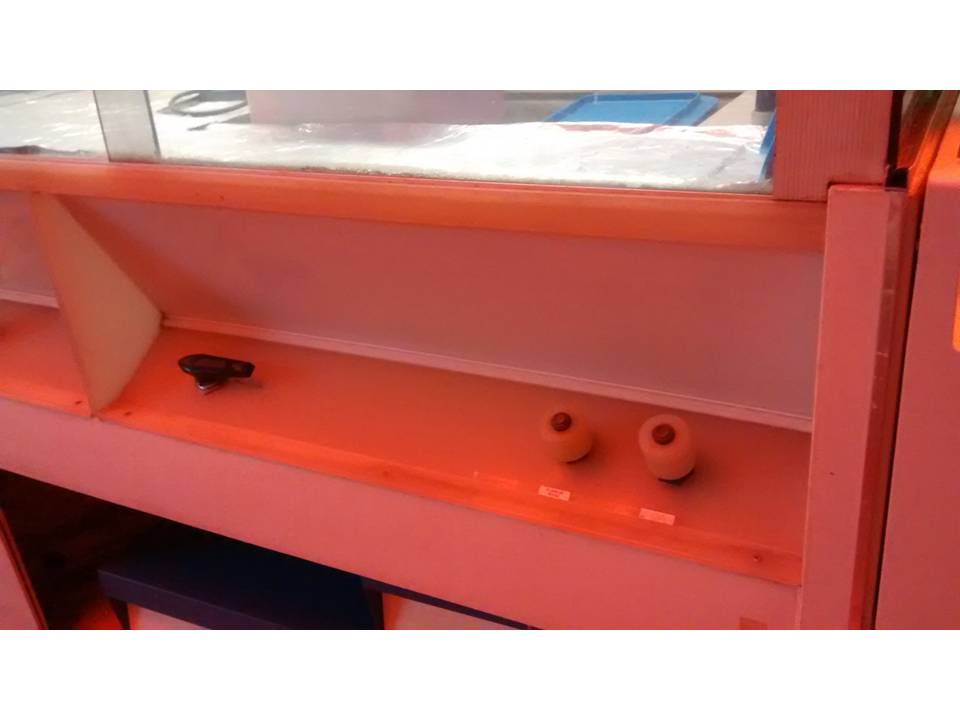 Three Delta Sonic MG-1800 Drives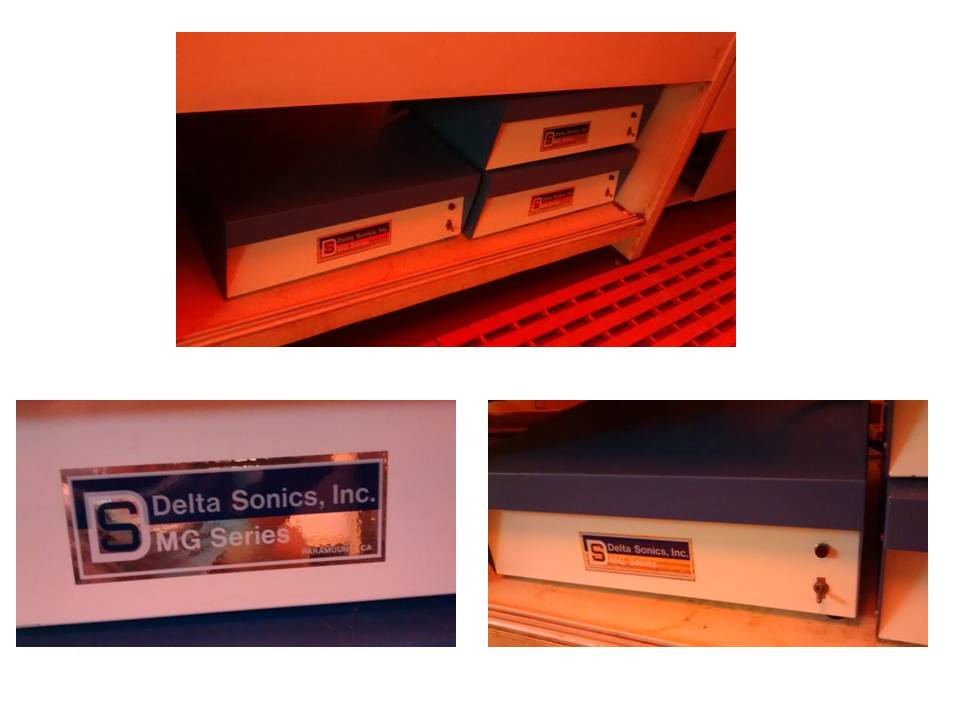 Acid Cleaning Bath
Photoresist Development Baths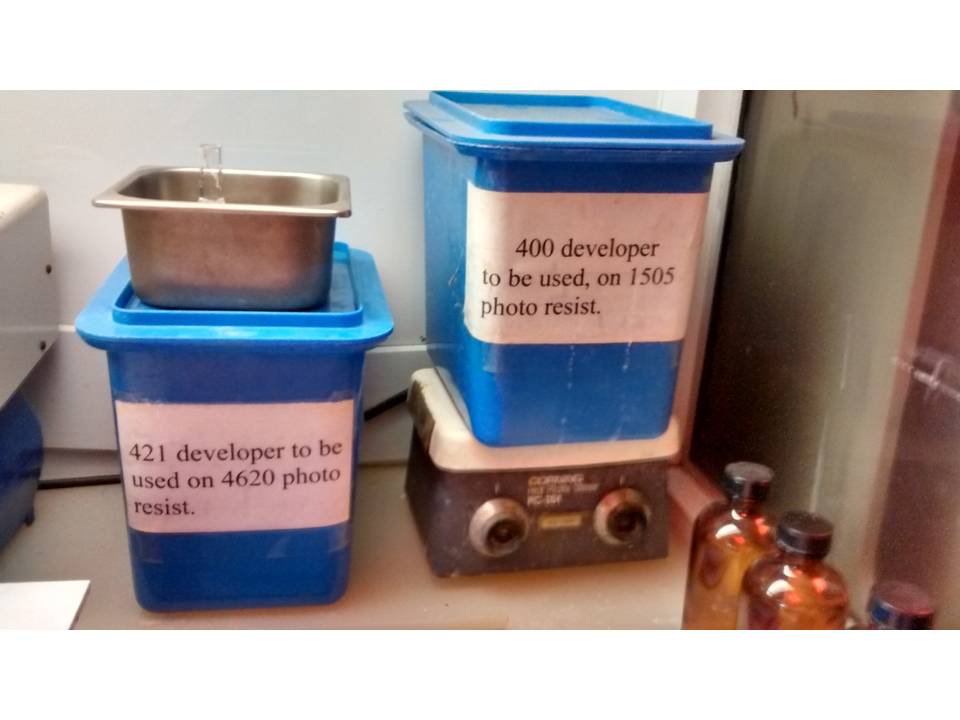 Chemical Circulation Pump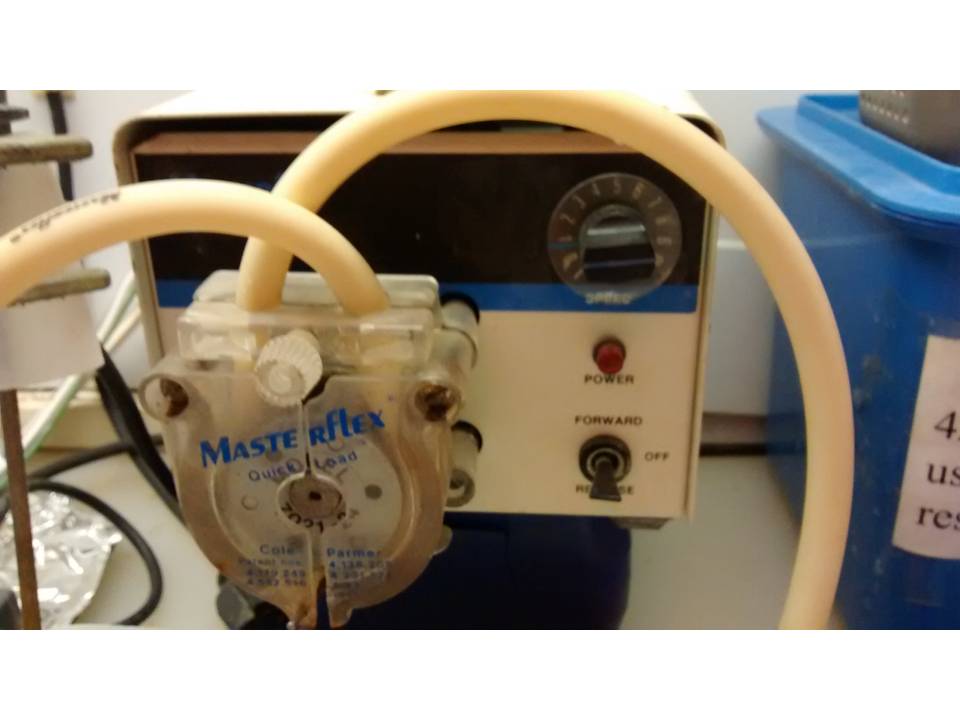 Pump and Temp Controlled KOH Bath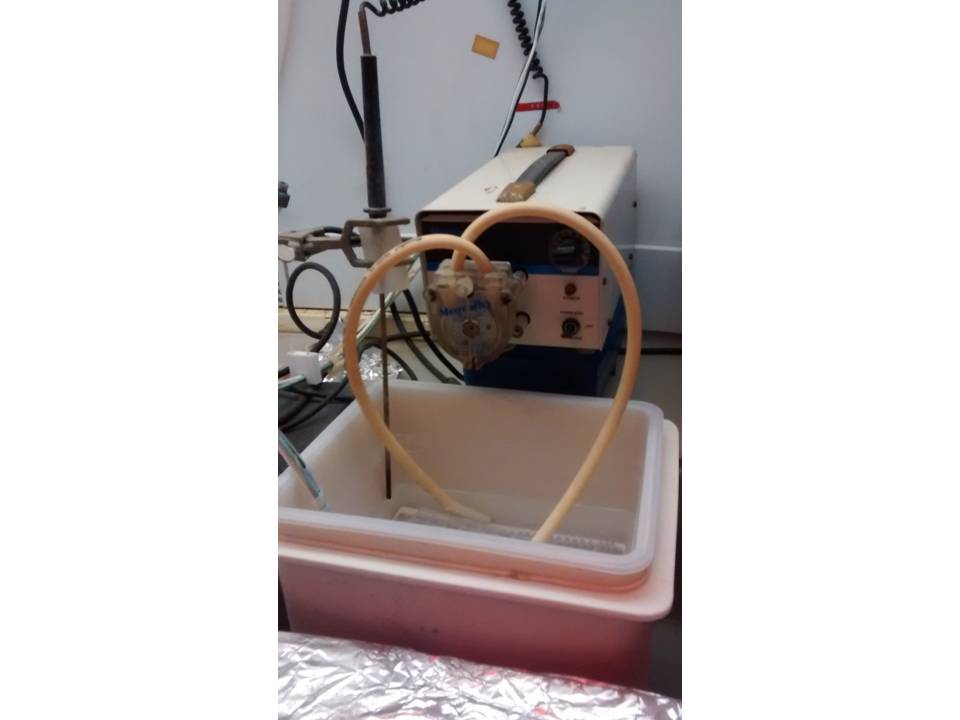 Tweezers