| ELECTRONICS FOR EQUIPMENT OPERATION |


In many cases, the electronics for the wafer processing equipment needs to upgraded with time. For example, the laser trimming stage for silicon braces was upgraded by adding stepper motors. Now a computer controls the wafer movements and firing of the laser when the proper brace is in focus. Similarly, a laptop through a USB interface controls the movement of an air brush spraying photoresist on sloping wafer surfaces, turning on and off the air flow.
Electronics Upgrade for Laser Trimming Equipment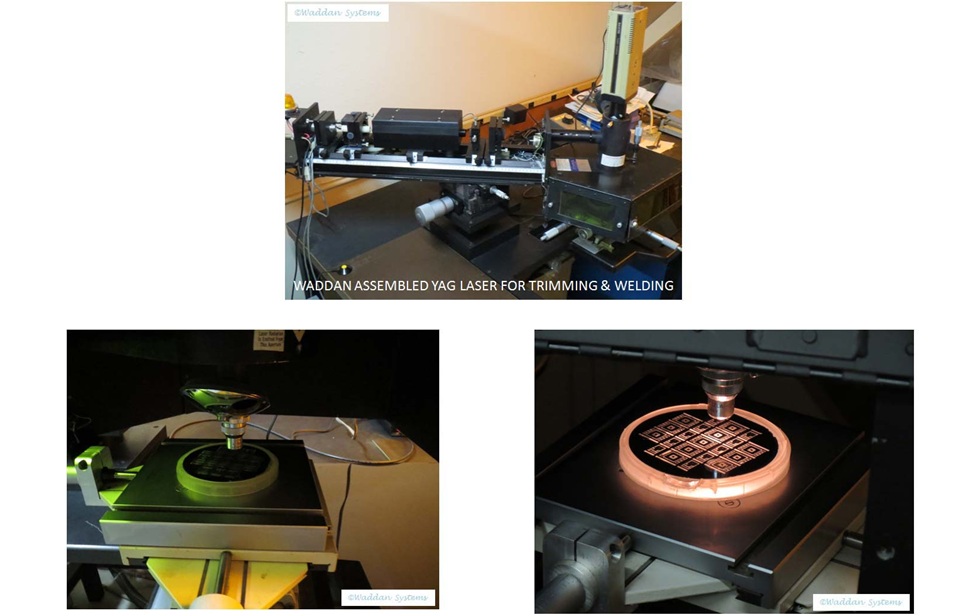 Electronics Upgrade for Thin Photoresist Spray Equipment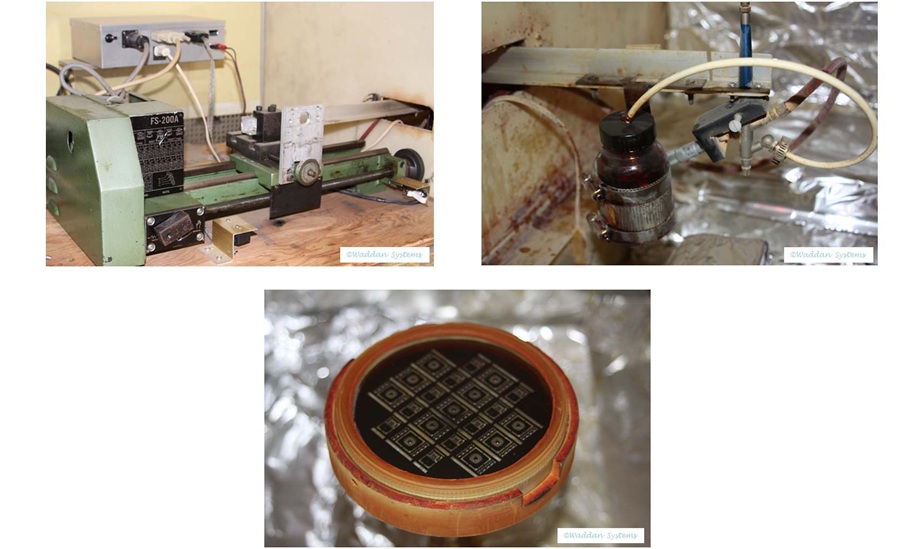 Other examples of electronic upgrade include:
Control electronics for mass flow controllers and sequencer for Oxidation and Diffusion Furnace tubes,
Dicing saw logic, timing and drive electronics for cutting Pyrex glass and alumina,
Photoresist and Diffusant Spinner speed and ramp control electronics,
Electronics for solder flow ramp and soak heating cycles for mounting components on a PCB.