| MICROPROCESSOR MEMORY & I/O |


Our TSPIGII system (completed in 2005) shows a good example of embedding a microprocessor with memory and I/Os. It consists of a flat-pack IMU board; a second board with a dual core power PC microprocessor, 2 GB RAM and 16 GB Flash; a third board with a commercial GPS chipset, USB, Ethernet, RS232 and other power conditioning hardware.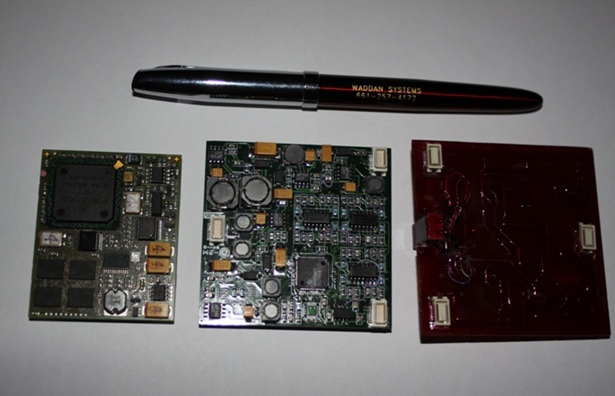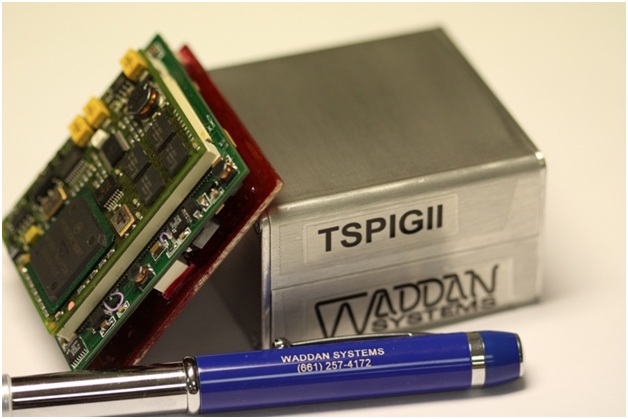 The top board has the Power PC, RAM and Flash memory. The middle board has the GPS, Power Conversion and System Interface with Ethernet, USB electronics. The lower board is the IMU Board with 3 gyros and 3 accelerometers.