| UNIT SENSOR ELECTRONICS |


Each sensor includes an electronic partition, which aids in its function and provides a means to interface the sensor with outside world. Without this electronics, which in most cases is analog, the sensor can not provide any useful output. For example, the sensing element of every WISA unit, as shown below, is packaged with the servo loop electronics shown in the schematic. The WISA II device outputs a DC voltage proportional to the acceleration input applied at its mounting points.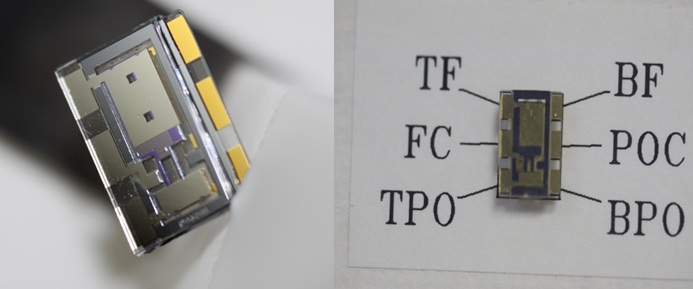 A switch capacitor is used with the pickoff impedance bridge shown on the left to determine the displaced position of the proof mass. This test board employs only an integral control. A PWM forcer through the switches provides the forcing action. This type of servo lends itself to up/down counts as the sensor output (eliminating the need for an AtoD converter prior to interfacing with system digital electronics).